'Game of Thrones' Reunion: Which Cast Member Reunited With 'GOT' Execs for New Deal?
Even though many Game of Thrones fans were disappointed with the final season of the show, many are wondering when the cast will reunite. But a recent news report revealed that a certain cast member has reunited with some show executives. Does this mean that a reunion — or a reboot — is around the corner? Let's take a look.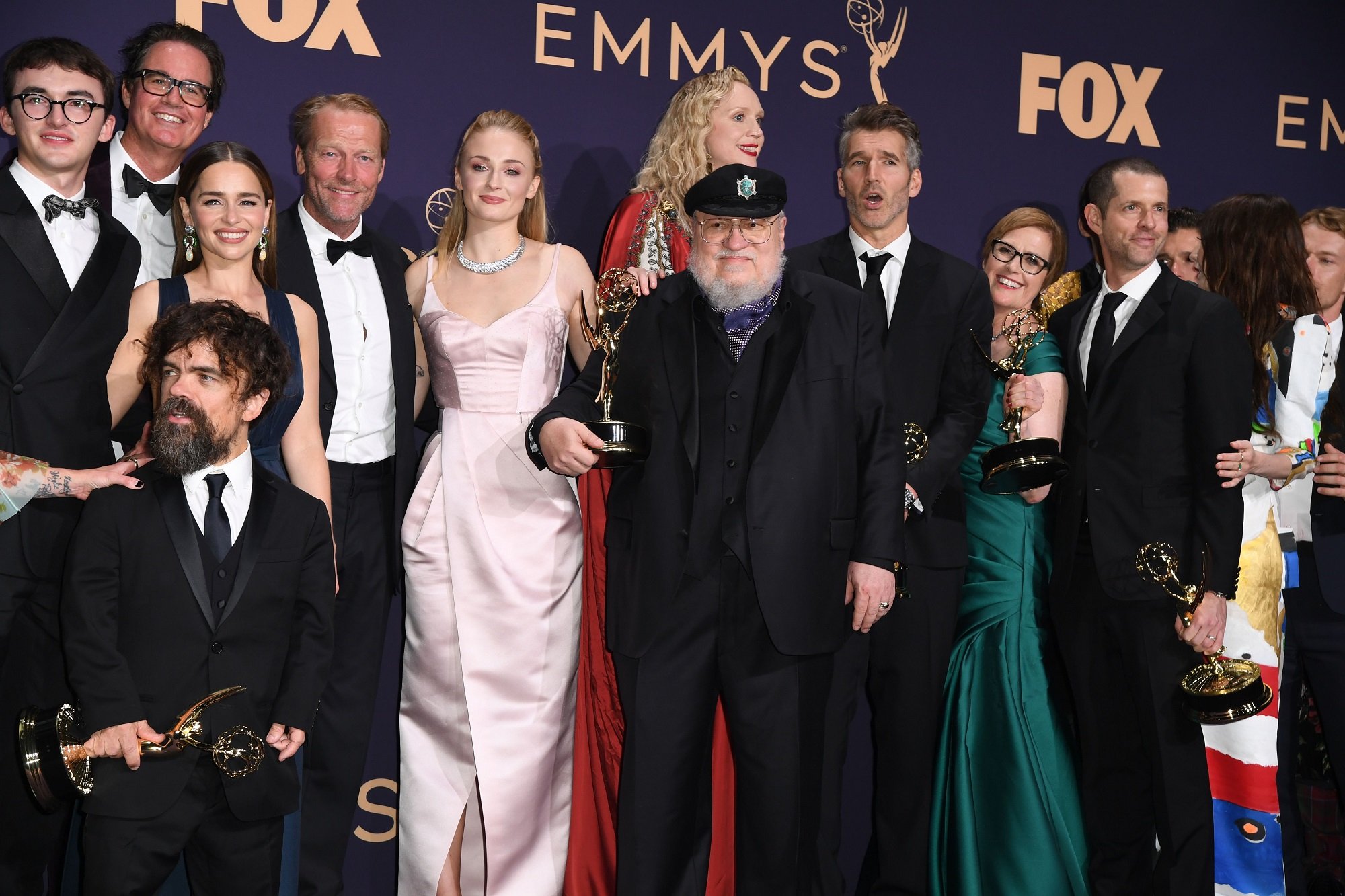 Peter Dinklage reunited with 'Game of Thrones' executives
According to The Hollywood Reporter, Peter Dinklage — who played Tyrion Lannister on Game of Thrones — recently reunited with Michael Lombardo. Lombardo is the HBO executive who brought the show to the small-screen. The outlet reports the pair just made a new deal for original content.
Under the terms of the deal, Dinklage's production company will provide new original content to E1 (Entertainment One). Lombardo is now an executive at E1.
"We couldn't be more thrilled to be working with Michael and his team at eOne, who are well known for collaborating with the talent to develop innovative, premium television for a worldwide audience. We know this partnership is going to be an incredibly fruitful one," Dinklage said in a statement to the outlet.
Will there be another reunion?
Game of Thrones fans know that Conan O'Brien hosted a reunion special featuring the cast. This reunion special is now available for streaming on HBO Max. Emilia Clarke, Sophie Turner, and Jason Momoa all participated in the reunion.
But fans of the show are going to have to wait a long time for another potential reunion. As of this writing, HBO Max isn't planning any additional Game of Thrones reunions in the near future.
There is, however, a lot of talk about upcoming spin-offs, prequel specials, and other original content related to the trials and travails of families in Westeros.
What are some of the other cast members up to now?
For now, the other Game of Thrones cast members are continuing to work hard and get success.
Star Wars fans know that Emilia Clarke (who played Daenerys Targaryen) had a star turn in the Solo film, which was a box office success but, like every other film in the franchise, divided the fandom in popularity.
Jason Momoa — who brought Khal Drogo, Daenerys's husband, to life — has also been acting in several films and TV shows. He most notably starred as the titular Aquaman in the DC Comics films and recently teamed up with Harley-Davidson to release a new line of motorcycles.
RELATED: 'Game of Thrones': Everything We Know About HBO's 3 Spin-Offs
Related post url: