One 'Game of Thrones' Star Fires Back at Fans, Admits She Was 'Blown Away' By Season 8
Game of Thrones Season 8 is still hated and debated among fans more than two years after the series wrapped. But as the distance from the final season continues to grow, some fans are starting to change their tune. So have many of the series' stars, with one admitting she was "blown away" by season 8.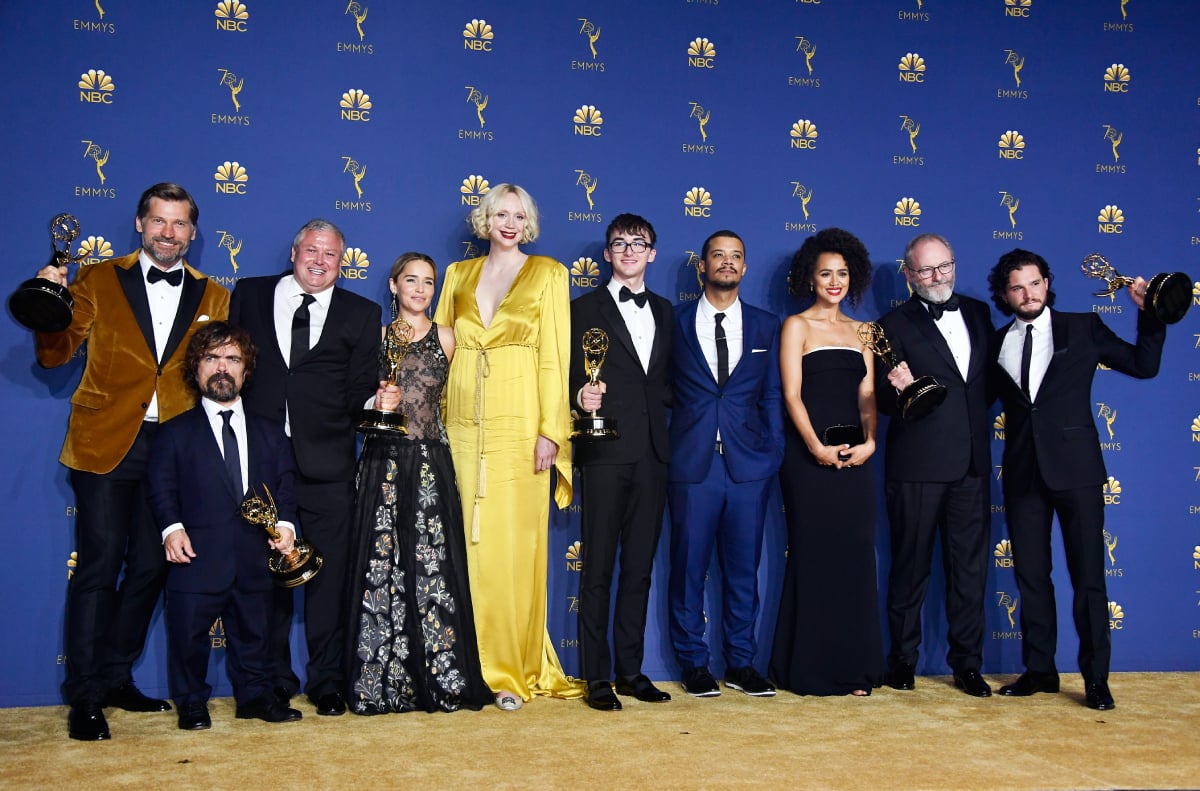 'Game of Thrones' rushed through season 8
One of the biggest complaints fans had about the final season of Game of Thrones is that it was rushed. Instead of using their typical 10-episode format, the HBO fantasy series opted for six super-sized 90-minute episodes. This resulted in plot shortcuts and a condensed amount of travel time that drastically affected the pace, as well as character development.
But as Entertainment Weekly points out, the saga of Westeros is so complicated that author George R.R. Martin hasn't even finished The Song of Ice and Fire book series. The TV series' writers couldn't wait for more source material, and they didn't have an infinite amount of time to figure out the perfect ending.
Daenerys Targaryen's destruction of King's Landing was foreshadowed
Many fans were unhappy with the character arc of Daenerys Targaryen (Emilia Clarke), where the Dragon Queen ends up choosing violence and destroying King's Landing. But that didn't come out of nowhere. Over the course of the series, numerous characters talked about the Targaryens, which planted the seeds of the family's hubris.
In the "previously on" prologue for the episode "The Bells," the voiceover features all of those different characters talking about the incestuous dragon family. Their madness and greed were foreshadowed. The final line before the episode begins came from Dany's long-dead brother Viserys — "You don't want to wake the dragon, do you?"
One 'Game of Thrones' star says she was 'blown away' by season 8
Amid the ongoing divisiveness of the final season, one Game of Thrones star says she was "blown away" by it. Nathalie Emmanuel — who played Missandei — says that she liked the "impressive" Game of Thrones ending.
RELATED: Kit Harington Once Revealed the Hardest Part About Filming 'Game of Thrones' — and It Wasn't 'Battle of the Bastards'
Emmanuel told Elle UK, "I did like the ending. I thought what they were able to do, after such a huge monster of a show, was really impressive… I think what they've achieved for television is so insane. The amount of work and talent from every department; I was kind of blown away by it, and I was really proud of everybody."
It's impossible to make every 'Game of Thrones' fan happy
The actor also pointed out that no matter what they did, they really couldn't win with Game of Thrones fans. Emmanuel said that if you think about how many people have watched the show, there really was "no way to make every single person happy."
HBO's head of programming Casey Bloys agrees. He told TV Line that ending a popular TV show is extremely difficult.
"There are very, very few downsides to having a hugely popular show," Bloys said. "But one I can think of is when you try to end it. Many people have big opinions on how these characters' stories should come to an end."
'Game of Thrones' went in a 'different direction' than the original author intended
Martin recently admitted that when the TV series moved ahead of his books, he felt their story was going in a "different direction" than he intended. He told PBS Chicago that producing the TV series drew his attention away from writing the next book in his series.
"When they began the [TV] series, I had four books already in print, and the fifth one came out just as the series was starting in 2011. I had a five-book head-start, and these are gigantic books, as you know," Martin said. "I never thought they would catch up with me, but they did. They caught up with me and passed me."
RELATED: Kit Harington Admits He Was Left 'Hyperventilating' on His Last Day of Filming 'Game of Thrones
Even though he is involved with the prequel series House of the Dragon, Martin says he is writing book six The Winds of Winter. And, he promises that fans will get a different ending.
All eight seasons of Game of Thrones are available on HBO Max.