'Game of Thrones' Star Kit Harington Believed Jon Snow's Ending 'Would Never Be Happy'
Over a year after the 'Game of Thrones' controversial series finale, Kit Harington is finally opening up about Jon Snow's final journey.
It has been over a year since Game of Thrones aired its final season on HBO, yet the series finale remains a controversial topic with fans. One of the many issues viewers had with the finale was how Jon Snow's (Kit Harington) journey ended. After being raised from the dead and having a legit claim to the Iron Throne, Jon was banished to live out his days north of The Wall. Fans expected greater things for Jon, but Harington believes his character "would never be happy" ruling Westeros, regardless of what happened between him and Daenerys Targaryen (Emila Clarke).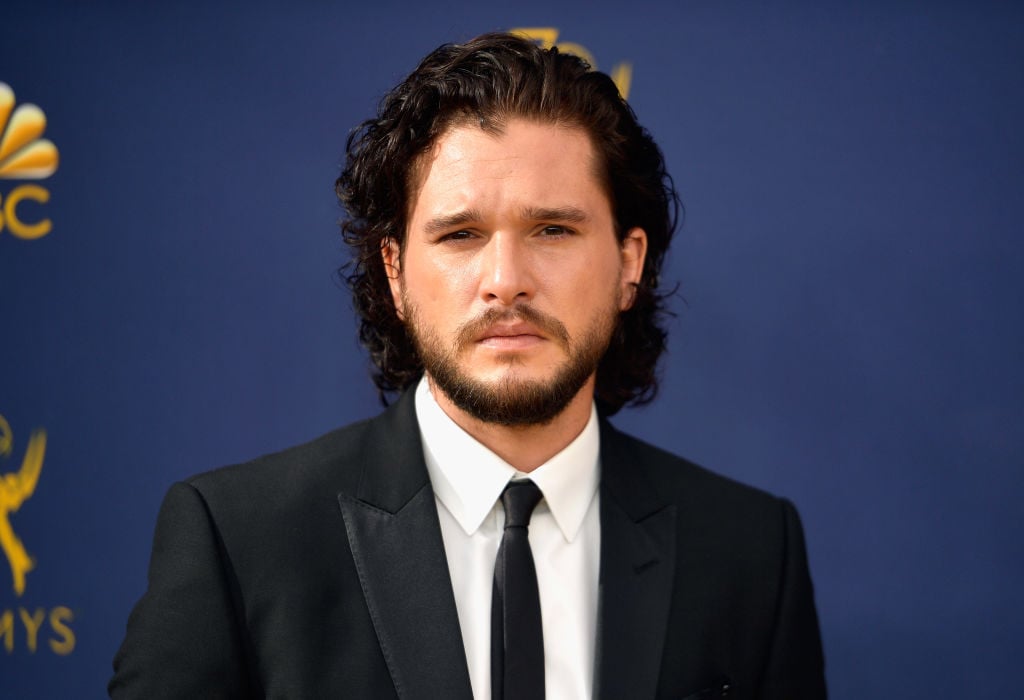 Jon Snow's journey on 'Game of Thrones' ends in controversial fashion
The final season of Game of Thrones was easily the show's most controversial runs. Not only was it cut short compared to earlier seasons, but fans did not like the decision to have Jon kill Daenerys after the Mother of Dragons went mad and burned King's Landing to the ground.
Instead of sentencing Jon to death for killing Daenerys, the new leaders of Westeros agreed to banish him to The Wall, which is exactly where his story began in season 1.
After raising Jon from the dead and revealing that his true parents were Lyanna Stark and Rhaegar Targaryen, fans thought the series had grand plans for the character. While Jon was admittedly at home in the North, most Game of Thrones viewers thought he was going to be the one who ended up on the Iron Throne (not his cousin, Bran Stark (Isaac Hempstead Wright)).
In the final scenes of the show, Jon is shown traveling north of The Wall with his good friend, Tormund (Kristofer Hivju), and his trusty direwolf Ghost. While many fans took issue with Jon's ending, Harington always knew Jon's fate would not leave him in Westeros.
Harington opens up about Jon's ending
Taking to Twitter, Harington recently took part in an interview where he was asked about how Jon's story ended in the finale of Game of Thrones. According to Express, the actor explained how he thought Jon's ending suited him perfectly.
"When people say 'I wish you had been on the Throne', or 'I wish you had been with Dany on the Throne' I would disagree because Jon's place was always in the North," he stated.
Harington added that Jon would not have been happy living in the South and dealing with the politics of King's Landing. He then likened his character to Ned Stark (Sean Bean), who despised his short-lived tenure as the Hand of the King.
The Game of Thrones star went on to say that, just like Tormund once told him, Jon belonged North of the Wall. Not only is he out of danger there, but he also was "happiest in the North," which is where he found his first love.
Harington went on to say that he has not watched the final season of Game of Thrones just yet. Considering how the show's ending will likely go down as one of the most controversial in the history of television, that's probably a good thing.
What does Harington think about 'Game of Thrones' fans who shipped Jon and Sansa?
Jon's romance with Daenerys (his aunt) was creepy enough, but there was some talk among fans about how he should have gotten with Sansa Stark (Sophie Turner) by the end of Game of Thrones. In fact, there is a slew of fan fiction about the pair hooking up, despite them being cousins.
In response to the thousands of stories about Jon and Sansa, Harington was asked about his thoughts on the two getting together on the show. Needless to say, Harington was pretty shocked when he found out it was a real thing.
"What? No! What? That's weird!" he stated.
As a point of interest, Game of Thrones author George R.R. Martin once thought about having Jon spark up a romance with one of the Stark children. But instead of him and Sansa getting together, Martin originally had Jon and Arya Stark falling in love. Thankfully, that never made it into the books.
Fans can stream all eight seasons of Game of Thrones on HBO.