'Game of Thrones' Star Maisie Williams Took Out The Night King But Her Favorite On-Screen Slaying Is an Obscure Character
When Game of Thrones debuted in 2011, Arya Stark was a young girl who had begun training using a wooden sword under her tutor Syrio Forel. As the youngest Stark child, Arya's storyline took her far away from her home Winterfell, ultimately becoming one of the fiercest fighters in all of Westeros.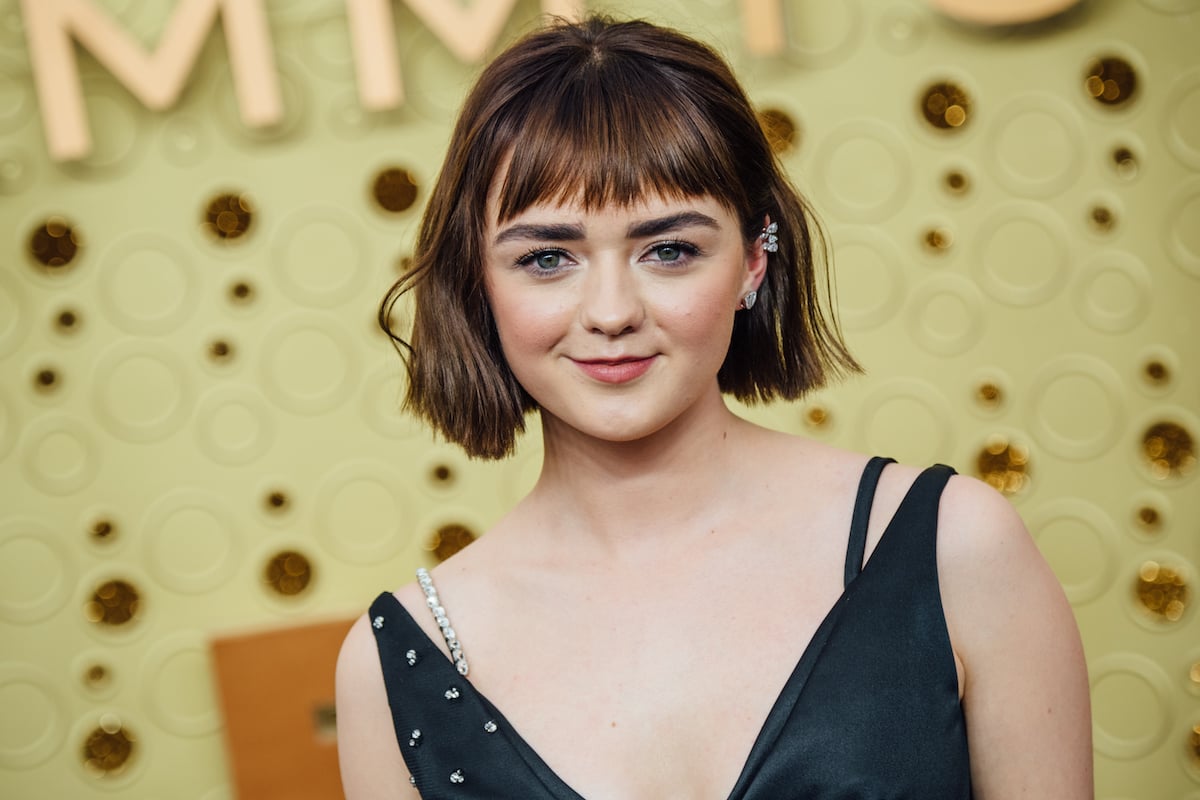 Arya's responsibility in the death of the Night King was without a doubt one of her biggest accomplishments. However, for Maisie Williams, who played Arya, it wasn't her favorite onscreen slaying.
How Arya killed the Night King
Throughout the show, fans imagined that Jon Snow would eventually be the one to kill the Night King. However, things took a surprising, yet rewarding turn when Arya killed the Night King in season 8, episode 3.
In the episode, she stabs the towering Night King to death after using the wight bodies to lift herself off the ground. Arya appears out of the mist with a flutter of a White Walker's hair, hinting at her presence.
Although the scene wasn't logical, it still made for a dramatic and satisfying moment. The scene also proved that Arya had fulfilled her destiny to kill "blue eyes" as predicted a while back. It's implied that during her training and killings, she wasn't just seeking revenge for her family. 
She was also preparing for her biggest kill yet, the Night King. In doing so, she fulfilled her lifelong destiny with everyone in her path playing a part in helping her get to where she needed to go.
Arya's killing of this obscure character wasn't Maisie Williams's favorite kill
Arya was responsible for many deaths throughout the show's entirety, many of them shocking and others deserving. While audiences might have felt better when she killed the Night King, Williams' satisfaction came from another killing.
In a sit-down with The Guardian, Williams revealed that her character's favorite murder was that of Meryn Trant. Although it's understandable why she would feel that way (given his crimes and abuse toward children), Williams had a completely different reason for the random mention.
"I turned 16 then. So I had just started being able to work adult hours. When the scene ran over, we were able to stay overtime, rather than me having to stop filming and pick it up again the next day. Every time they went overtime, they ordered pizza," she explained.
William's memory of the time wasn't based on the fact that the pizza was good. It had more to do with the fact that she had pizza while covered in fake blood, clutching a fake dagger. Williams recalled remarking to herself how cool it was, saying, "That was a fun death."
Maisie Williams landed the part of Arya when she was 12
Arya's story in Game of Thrones is anything less than tragic. She observed her father's execution and had to disguise herself to avoid falling under the same fate. The feisty young tomboy got separated from her whole family and became an assassin.
Throughout the show, fans witnessed Arya's character develop. She slowly proved to be lethal, having combined the technique of the Faceless Men and her combat skills to have one of the highest body counts on the show.
Williams landed her now-popular role in 2011 at the age of 12, and while it's almost difficult to think of another actor playing Arya, she nearly missed out on the audition. According to Nicki Swift, the star revealed that she almost never went to the GoT auditions since it clashed with a field trip to a local pig farm.
However, she passed on the trip and auditioned, thus altering the course of her life forever. As the show got popular, so did Williams, and it became too difficult for her to balance work and school. This ultimately led her to drop out of school at 14
RELATED: 'Game of Thrones': Kit Harington Reveals That He Wanted to Be the One to Kill the Night King