'Game of Thrones' Stars Kit Harington and Rose Leslie Are Planning Some Serious Upgrades to Their 15th Century Home
Game of Thrones stars Kit Harington and Rose Leslie recently announced that they are expecting their first child. Ahead of Baby Harington's arrival, the couple has a major project to complete at home. The actors purchased a 15th century Tudor farmhouse in Suffolk three years ago. Now they are dropping £500,000 ($650,000) for some major renovations.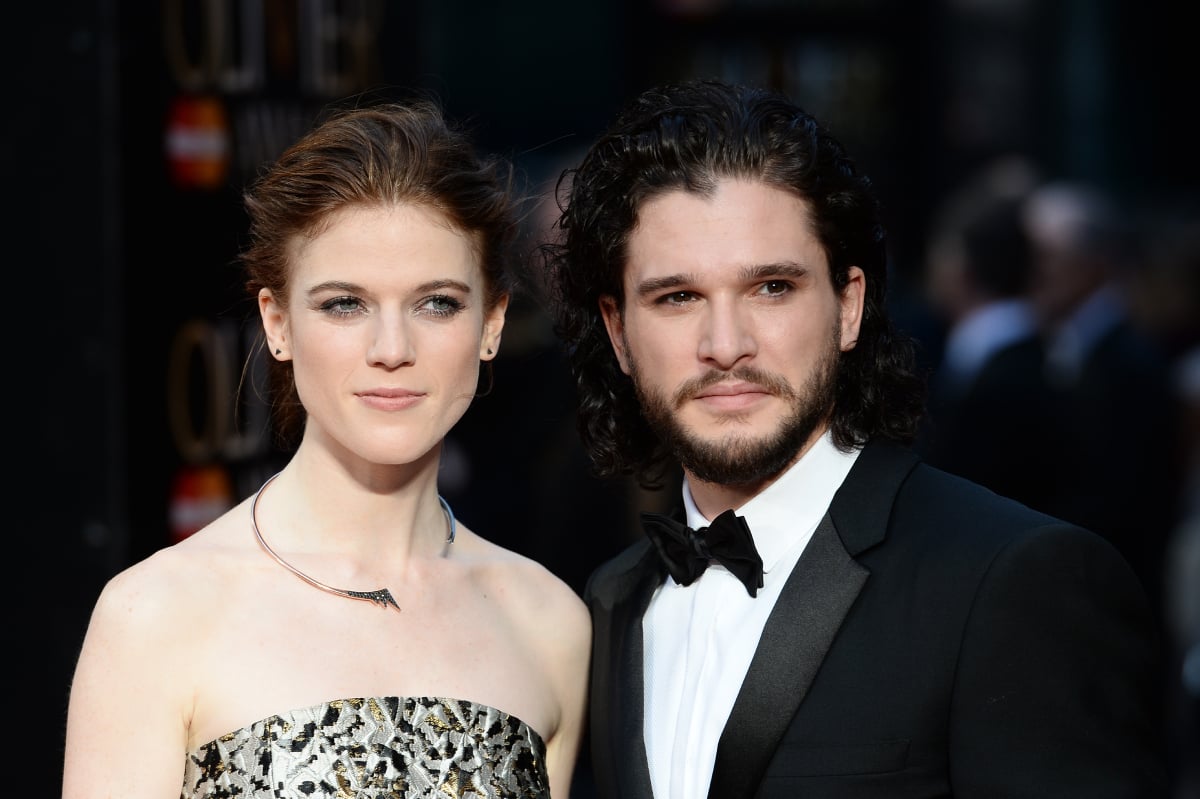 Rose Leslie debuted her baby bump in magazine photo shoot
Instead of making a huge pregnancy announcement on social media, Leslie and Harington revealed their baby news in a more subtle way. According to Marie Claire, Leslie debuted her baby bump in a photo shoot for a cover story in Make Magazine.
Leslie posed for pics wearing a black silk embroidered Stella McCartney gown. However, she could've easily hidden her bump. In other photos, she wore an oversized gray trouser suit and fans would've never known a baby was on the way.
The Scottish redhead didn't even mention her pregnancy during her interview. However, London-based fashion editor Ursula Lake pointed out Leslie's pregnancy on Instagram. Lake posted numerous photos from the shoot, including one featuring Leslie in a gorgeous red coat for the cover.
"So wonderful working with the beautiful Rose Leslie for the cover story of @make_magazineuk out now! A very special all woman team photographic shoot capturing Rose at this wonderful time as she prepares for motherhood for the first time!" Lake wrote.
The 'Game of Thrones' stars were in lockdown in their 15th-century home
When the pandemic hit earlier this year, Leslie and Harington locked down in their gorgeous Tudor manor house in East Anglia, Suffolk. As fans know, Leslie and Harington met on the set of Game of Thrones nearly a decade ago when she played Ygritte and he played Jon Snow.
After sparking dating rumors in 2012, the couple went official with their relationship in 2016 when they walked the red carpet together at the Olivier Awards. Not long after, they purchased the 15th-century Tudor home together and became husband and wife.
In her Make Magazine interview, Leslie referred to the home as "the house that Jon Snow built."
Considering Harington reportedly made £390,000 ($500,000) per episode on Game of Thrones, that's an incredibly accurate description.
Leslie has recently gone back to work, but she still enjoys her weekend downtime. She says one of her favorite things to do is head to Loch Lomond and walk around the water.
"I feel a huge sense of peace when in Scotland. I've lived in London for 13 years now and I love it, but I'm more of a country bumpkin than a town mouse," Leslie admitted.
Winter is coming for the 'Game of Thrones' stars
According to The Daily Mail, Leslie and Harington paid £1.75 million ($2.25 million) for their farmhouse in 2017. Now, they are spending £500,000 ($650,000) for renovations, which include installing a modern heating system.
The centuries-old home is still quite drafty and cold. With winter coming and a baby on the way, the couple is bringing it up to date. Harington and Leslie are reportedly installing a new boiler, radiators, and pipes. They are also ripping up the floorboards to install new piping for a Victorian-style bath in the master ensuite.
Other renovations include the addition of a theatrical kitchen with a large island and wood-burning stove. The kitchen renovations alone will reportedly cost £100,000 ($130,000). Harington's rep Diana Aldridge said this renovation is "part of an ongoing program of sensitive works to the house and grounds" to bring the utilities "up to modern standards."
The country home sits on eight acres and features a swimming pool, tennis court, stables, a banquet hall, and a croquet lawn.
"I found my own little spot in the county of Suffolk and I'm now a Suffolk boy. I love it. It is really special to me," Harington said.