'Game of Thrones': The Hardest Character to Cast Turned Out to Be the Most Important One
'Game of Thrones' had a hard time casting a character that ended up becoming a major player towards the end of the series.
Arya Stark was small but mighty — so much so that as a teenager and never standing taller than 5 foot 1 — she cut a formidable figure, even in the later seasons of Game of Thrones. The last few seasons may have disappointed fans, but it was never Arya Stark's fault — and if you said it was, she'd fight you for it 
So it's telling that when the producers were trying to put Game of Thrones together, her role became one of the trickier ones to cast. Now, everyone knows who Maisie Williams is. If only her latest movie would come out. 
Why was Arya so hard to cast?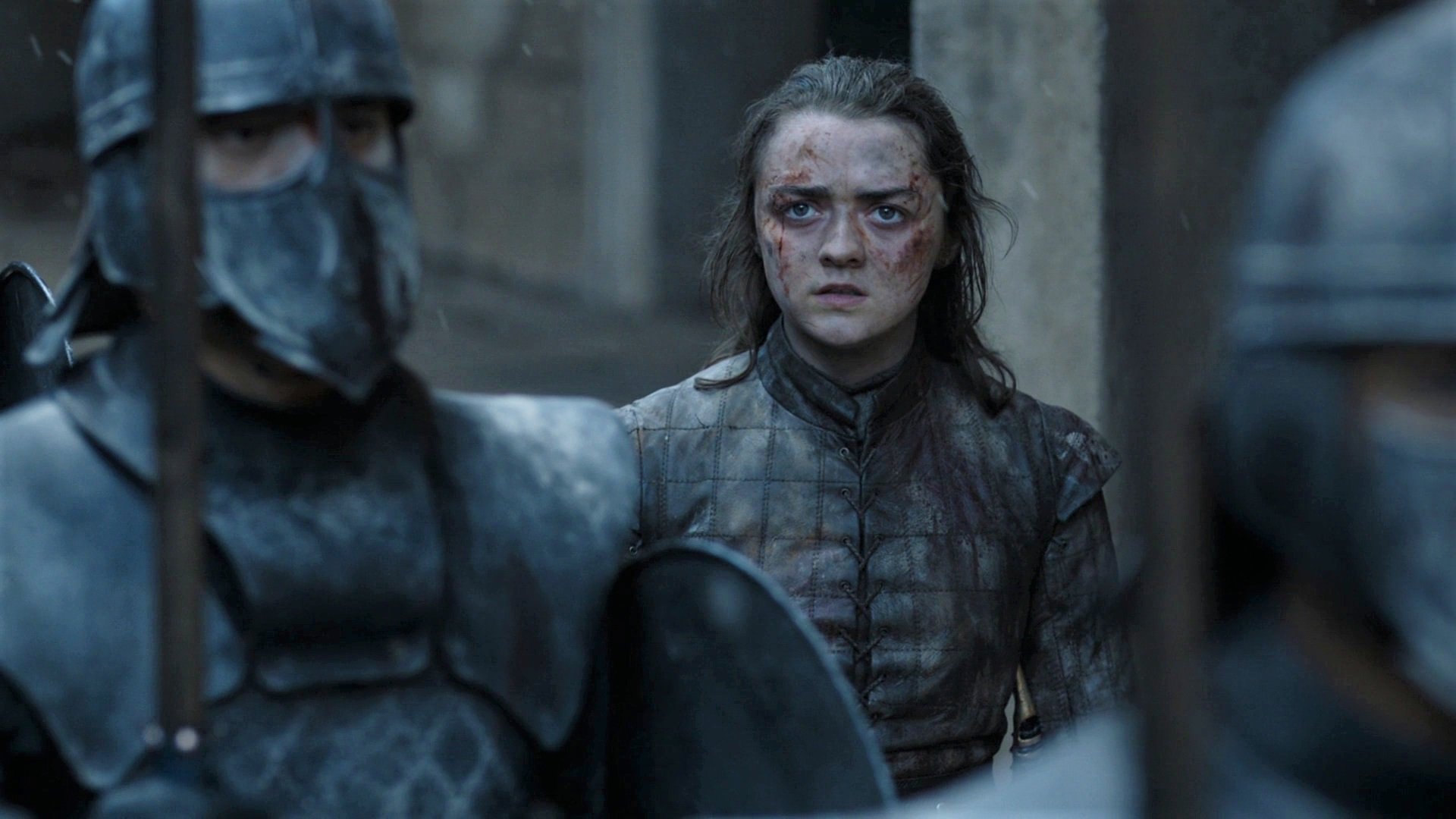 According to Mental Floss, Arya, the young key sibling of the Stark clan that also included Sansa and Bran, was the toughest role to cast because she looked so young, but the role needed someone who could project a kind of mature beyond her years quality. That was a hard balance to strike. 
"[Arya and Sansa] start so young, but we knew if the show worked, [the characters] were going to go to extremely dark places, so it was a tricky thing, casting people and just hoping they would blossom into the women that they've become," co-showrunner David Benioff said.
Part of the problem was that the Stark kids were different ages in the show than in the George RR Martin books. Bran was supposed to be 7, but Isaac Hempstead Wright was 12; Arya  went from 9 to 13, while Sansa (Sophie Turner) went from 11 to 15. Even the youngest, Rickon (Art Parkinson) went from 3 to 6. Another Mental Floss piece points out that Robb Stark (Richard Madden) and Jon Snow (Kit Harington) were supposed to have been 14 and 15
How did Maisie Williams become Arya? 
Fittingly, a very small picture led to a small actress getting the part. "There was a little thumbnail picture of Maisie Williams," Benioff recalled. "There was just something about that little tiny thumbnail face that just seemed right. She looked about 7. Like she was 12, but going on 7. So we clicked on the audition video and waited about 40 minutes for it to download. When we saw that audition video she was just f***ing awesome."
Arya became one of the show's most memorable characters, with so much savagery packed into a tiny package. You may be able to massacre a large chunk of her family at the Red Wedding, but she will get her bloody revenge. And turns like that happened more than once with Arya, even late into the show's run. The moment where she dispatched the Night King was considered a highlight of an otherwise disappointing final season. 
However, the very quality of looking younger than she actually was had its downside as well. It may have gotten her the part, but according to Business Insider, it gave her body image issues as well.
"Around season two or three, my body started to mature and I started to become a woman but Arya was still very much like trying to be disguised as a boy. I had really short hair and they'd constantly cover me in dirt and shade my nose so it looked really broad and I looked really manly," she admitted during the show's final year. 
What is Maisie Williams doing now? 
One thing Williams is doing now is waiting for The New Mutants to come out. And waiting and waiting and waiting, and waiting. And then waiting some more. The X-Men spinoff was initially delayed by Disney's purchase of 20th Century Fox.
It was delayed by reshoots. It got bounced around the schedule like a racquetball, along with its sister movie, Dark Phoenix. Then, just when it seemed like it might finally come out in theaters, the coronavirus came along. 
How long has this been going on? It was originally scheduled to come out in 2018. It had been set for release in August, but with speculation ramping up that movie theaters may remain closed for the remainder of the year, speculation is rising again that it will be consigned to Hulu or Disney+. 
Williams herself struck an Arya-like tone in an interview with Rolling Stone, where she said, "Who knows when the f—that's gonna come out," she says.She's bound to have better luck with her other projects, including the movie The Owners and the TV series Two Weeks to Live.