Garth Brooks Lost a Ton of Money to Ex-Wife Sandy Mahl
Garth Brooks' wife, Trisha Yearwood, is known for her relationship with the fellow country singer, her own successful music career, and her cooking shows. But prior to Yearwood, Brooks was married to someone else. He had a marriage to Sandy Mahl that started in the '80s, though they later divorced. And the separation seemed to dig into Garth Brooks' net worth.
Why did Garth Brooks and Sandy Mahl divorce?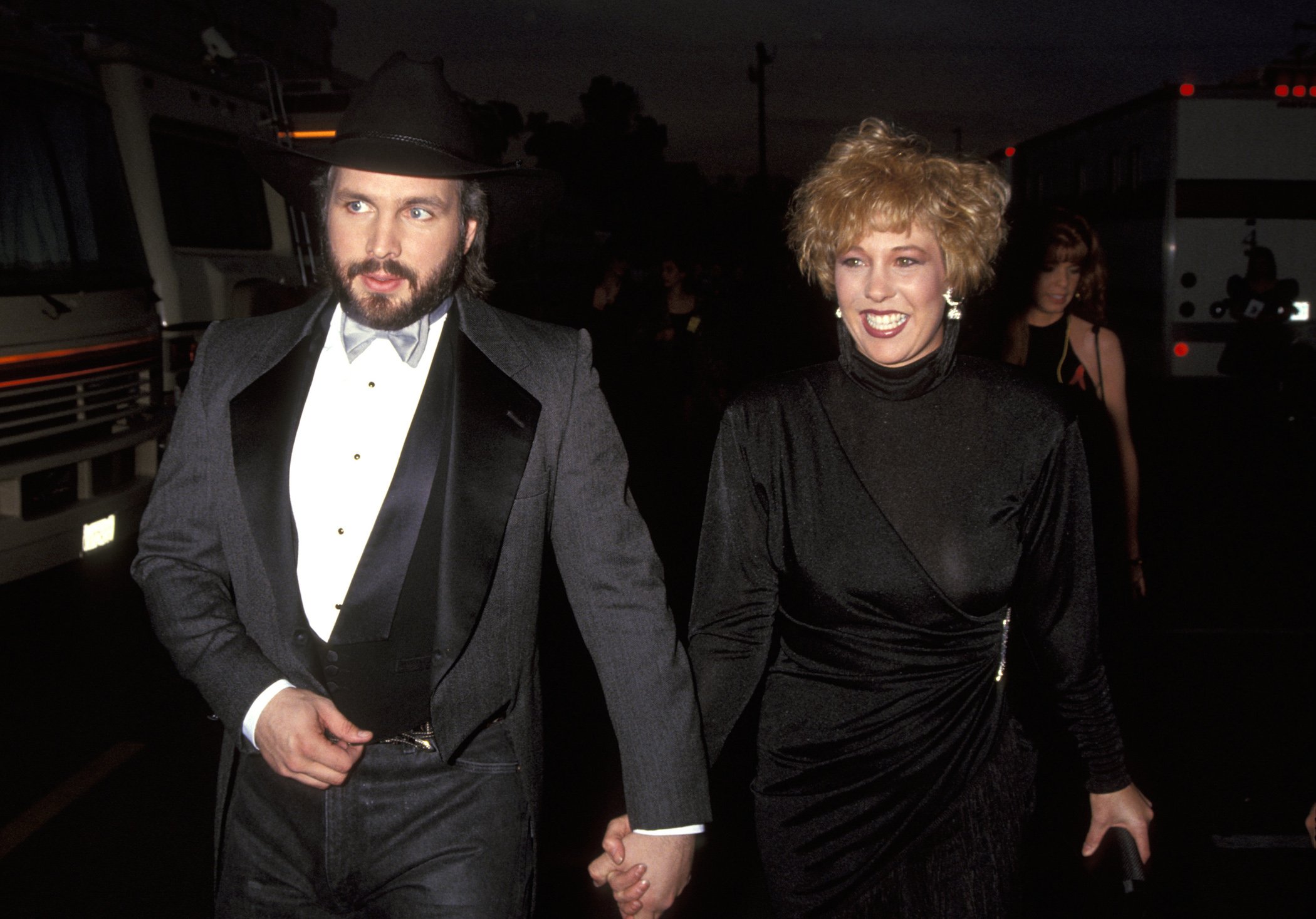 Brooks and Mahl reportedly met back in the '80s when Brooks was a bouncer at the Tumbleweed Ballroom in Stillwater, Oklahoma. As the rumor goes, Mahl was about to get into a brawl in the women's bathroom with a customer, and she met Brooks after taking a swing and getting her hand stuck in the wall's wood paneling. Other sources suggest the two met at college, though.
Brooks and Mahl married in 1986, and they bonded over music. Mahl helped Brooks achieve fame and success and even moved to be with him in Nashville. But their relationship fell apart. By 2001, they were calling it quits.
As for why their marriage ended in divorce, Mahl noted Brooks' time on the road caused them to drift apart. "People constantly wanting your attention and yanking and pulling on him," Mahl explained in the documentary, Garth Brooks: The Road I'm On. "He'd be gone eight to 10 weeks at a time. He'd come home, [and] there would be number-one parties, or shows, or CMAs, or ACMs, American Music Awards, so it was constantly going. But we both grew apart really, really quickly."
Garth Brooks lost a lot of money during his divorce to ex-wife Sandy Mahl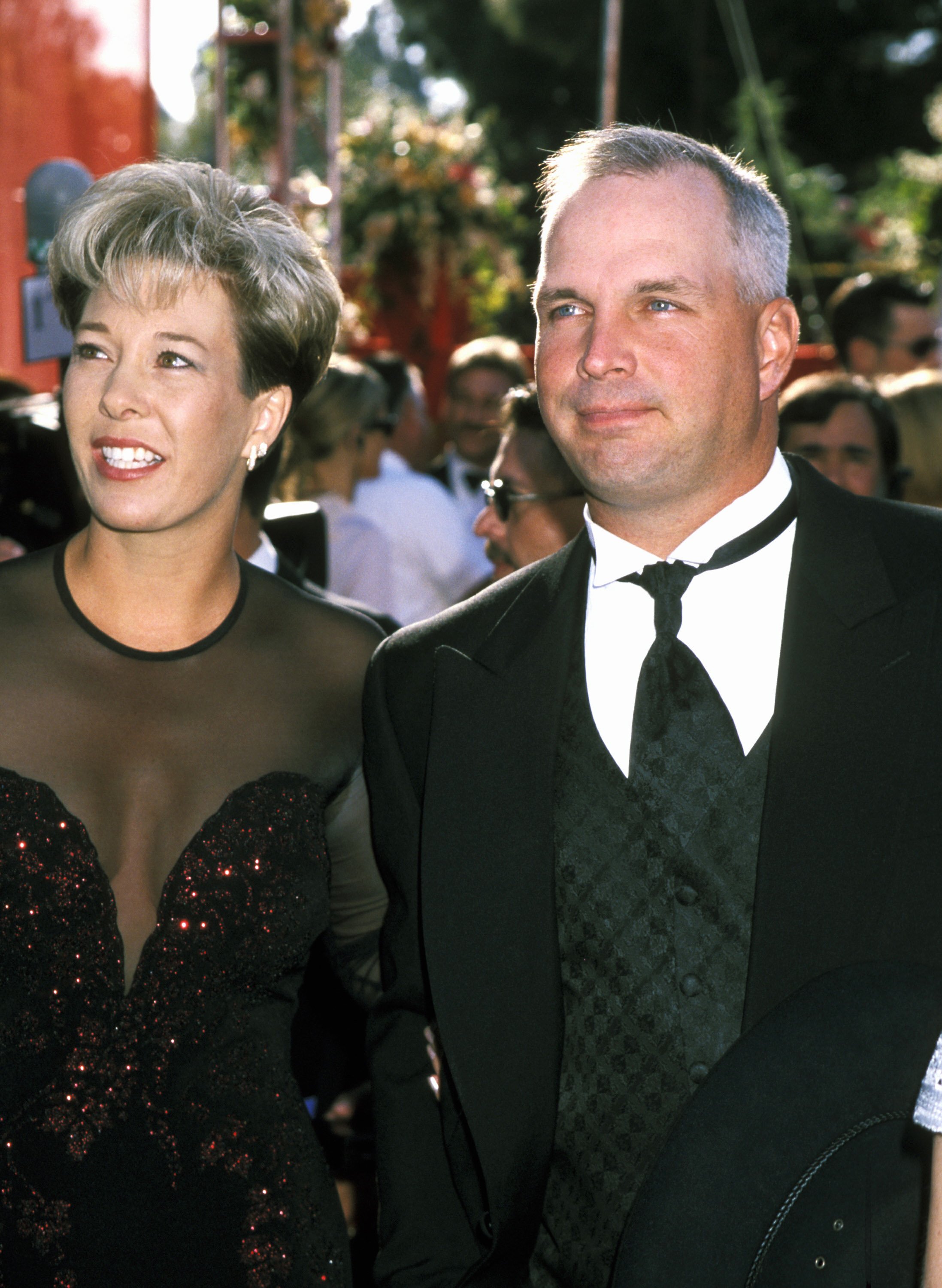 Garth Brooks' wife, Sandy Mahl, certainly didn't marry him for his money. But she did make out OK after all was said and done.
Country Fancast reports both Brooks and Mahl were in agreement when it came to their separation. "Sandy and I both agree that we need to get divorced," Brooks said at the time. "Right now, we're focused on the impact it will have on the children and how to handle that best, to remain parents even if we don't remain husband and wife."
So, how much did Mahl get in the settlement? She reportedly received $125 million.
It seems Mahl and Brooks remained on good terms, though. While Brooks went on to marry Yearwood in 2005 (and allegedly always had a hunch Yearwood would be the one for him), he's made it known his kids and family are his priority, as money comes and goes.
What is Garth Brooks' net worth?
While Brooks gave his ex-wife, Mahl, quite a lot in the settlement, his net worth is still through the roof. Garth Brooks' net worth stands around $400 million. He released his first album in 1989, and as of 2020, he has nine diamond-certified albums, meaning each of those albums sold over 10 million copies. Initially, Brooks retired from music in 2001 — but he returned in 2005.
"No musician got into this for money, because everyone knows there's no money in it when you start," Brooks explained to Rolling Stone. "There are two points that are not about money: the beginning and the end. In the beginning, there is no money, and if you make it to this outer end where I am now, money is so much now it doesn't matter."
Check out Showbiz Cheat Sheet on Facebook!