Did Gary and Daisy Hook up on the 'Below Deck Sailing Yacht' Season Finale?
Did Gary King and Daisy Kelliher hook up on the season finale of Below Deck Sailing Yacht? Previews teased they end up together, but deckhand Kelsie Goglia interrupts them in the cabin she shared with Kelliher. And Kelliher decides she's better off going to bed.
Exhausted, Goglia says to them, "It's time for bed!" as she stands by her bunk with King and Kelliher in an embrace on the bottom bunk. "Talk about getting c*** blocked," King says as he leaves the cabin. "Life's difficult."
Daisy and Gary came pretty close to hooking up on 'Below Deck Sailing Yacht'
A hookup between King and Kelliher looked likely when earlier in the night she said to him, "For once can me and you … one time in our life …" King finished her sentence, "Have sex." She laughed but he added, "Starboard? Port? You tell me."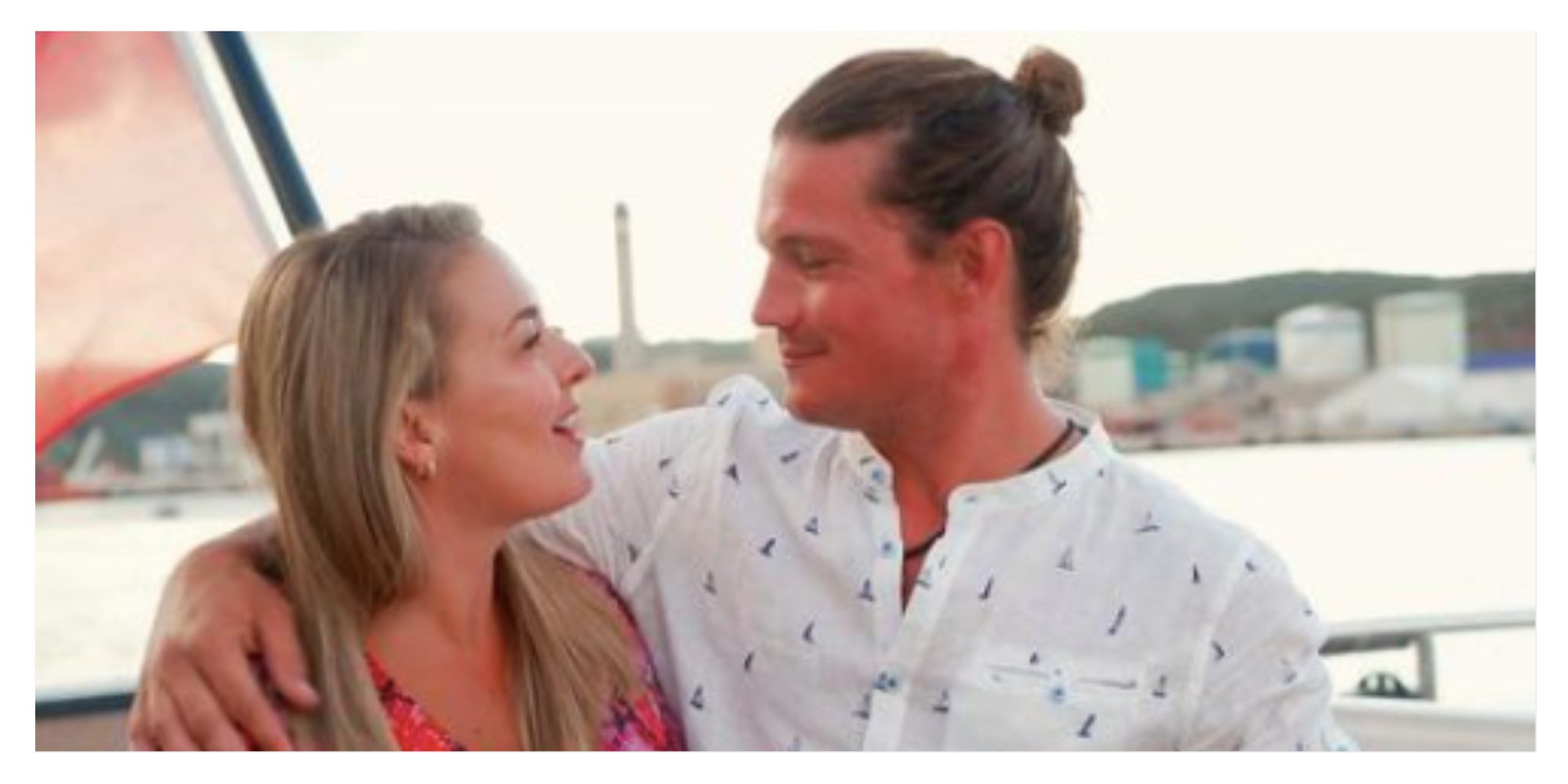 Meanwhile, Kelliher stood there laughing. The crew had just been in the hot tub so he told her, "Go slip into something a little bit less wet. You're not getting into the bed with a wet bikini. I'm telling you that right now."
Kelliher shot back, "I'm pretty sure I can take my clothes off. I'm like capable of taking my bikini off." King looked stunned and confused in a confessional. "What the f*** is going on?!"
Why didn't Gary and Daisy hook up on 'Below Deck'?
The rest of the crew were in the crew mess, eating (destroying) a few grilled cheese sandwiches during King and Kelliher's discussion. Suddenly, Kelliher decides, "OK, I'm going to bed." King unsuccessfully tells her to stay there but she insists on heading back to her cabin. "I'm going to get you naked one way. Stay there!" he says as she walks away.
So he tries a new approach. "Daisy, so let's go cuddle." Kelliher doesn't seem to hate the idea. "I'm waiting for it," she teased. Cameras capture King looking excited and a little stunned.
Back in her cabin Kelliher admits she's pretty drunk. "Nobody judge me," she says (to herself). King spends some time horsing around with chef Marcos Spaziani before finding Kelliher in her cabin. "Gary come here!" Kelliher says. Once again, King suggests that Kelliher changes into something dry so they can go to a guest cabin and "spoon." They cuddle and she kisses him on the cheek in the hallway. He picks her up, telling her they are going to cuddle. But their playful romp in Kelliher's cabin is blocked when Goglia arrives.
How did Daisy and Gary leave the boat?
Kelliher and King end up sleeping in their own beds and leave the boat as friends. King tells Kelliher he is going to miss her and Colin MacRae about the same. "I want our relationship to keep growing and growing," he tells her as she packs to leave the boat. But she thinks if they hung out too much they'd end up … He says, "Falling in love?"
She insists she would not fall for him. But thinks he'd fall for her. They hug before she departs and they agree that they would love to work together again in the future.
Daisy Kelliher was ready to cringe during the 'Below Deck Sailing Yacht' Season finale
Before the Below Deck Sailing Yacht finale aired, King and Kelliher left fans in suspense when she refused to answer if they had sex when they appeared on Watch What Happens Live with Andy Cohen. She also dreaded watching the finale, worried she was going to be cringing the whole time.
"I think next week is a really embarrassing episode for me," Kelliher said during her Instagram Pita Party last week. "I have no recollection."
"Like I can't … It was really cringe," she added. "I'm mortified. I don't remember anything. I know you two will be able to tell how drunk I am. So yeah … it was me [in the Below Deck Sailing Yacht Season 3 finale previews]."
Kelliher worried about the hot tub makeout episode earlier this season. The finale was no different. "Oh gosh, next week is not a great look for me," she said. "And I mean, yeah I don't know. I mean I think Gary needs therapy."
RELATED: 'Below Deck Sailing Yacht': Gary and Daisy Are Becoming the New Kate and Chef Ben from 'Below Deck'?