What is Gary Oldman's Net Worth in 2021? How Many Oscars Does He Have?
Gary Oldman is known for his roles as Dracula, Sid Vicious, Sirius Black, and Winston Churchill -- and he's now getting Academy Award attention thanks to his role in 'Mank.' So, what is Oldman's net worth in 2021, and how many Oscars does he have to his name?
Gary Oldman is one of the best actors of our time, and he's known for a number of notable roles he's held over the years. Now, all eyes are on him thanks to his stellar performance in Mank, a film that's getting the eyes of the Academy Awards. So, what is Gary Oldman's net worth in 2021? And how many Oscars does he hold today?
What is Gary Oldman's net worth in 2021?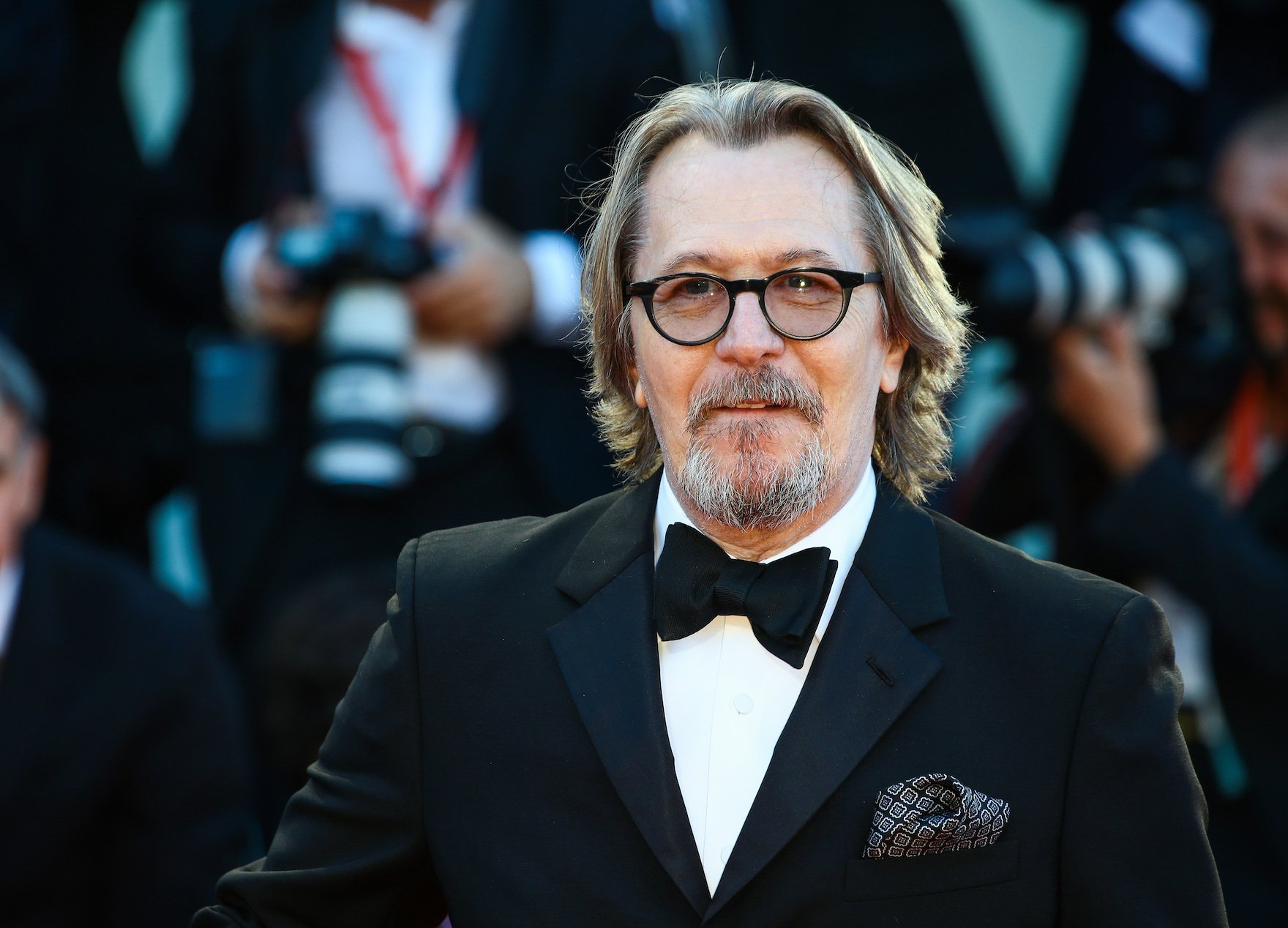 Gary Oldman didn't his start in Hollywood. Celebrity Net Worth notes the English actor got his start in theater, and he later transitioned into the movie scene. This, of course, was the best move for accruing wealth. Now, he's known for a number of incredible film roles.
Oldman got his breakout movie role when he played Dracula in Bram Stoker's Dracula in 1992. After that, he was known for playing the villain, and he took on roles in Murder in the First, The Fifth Element, Lost in Space, and Leon: The Professional. His career continued to experience incredible highs when he took on the role of Sirius Black in the Harry Potter films, and his role as Winston Churchill in The Darkest Hour in 2017 solidified him as one of the greats.
He told Playboy that his acting career certainly wasn't handed to him, too. "We didn't have any money, but I would generate things," he explained. "I was very good at just getting out there. Nothing was handed to me, that's for sure. My mother did everything she could for me, but I knew I had to do it on my own. I had to escape."
In 2021, Gary Oldman's net worth stands at $40 million.
How many Oscars does Gary Oldman have?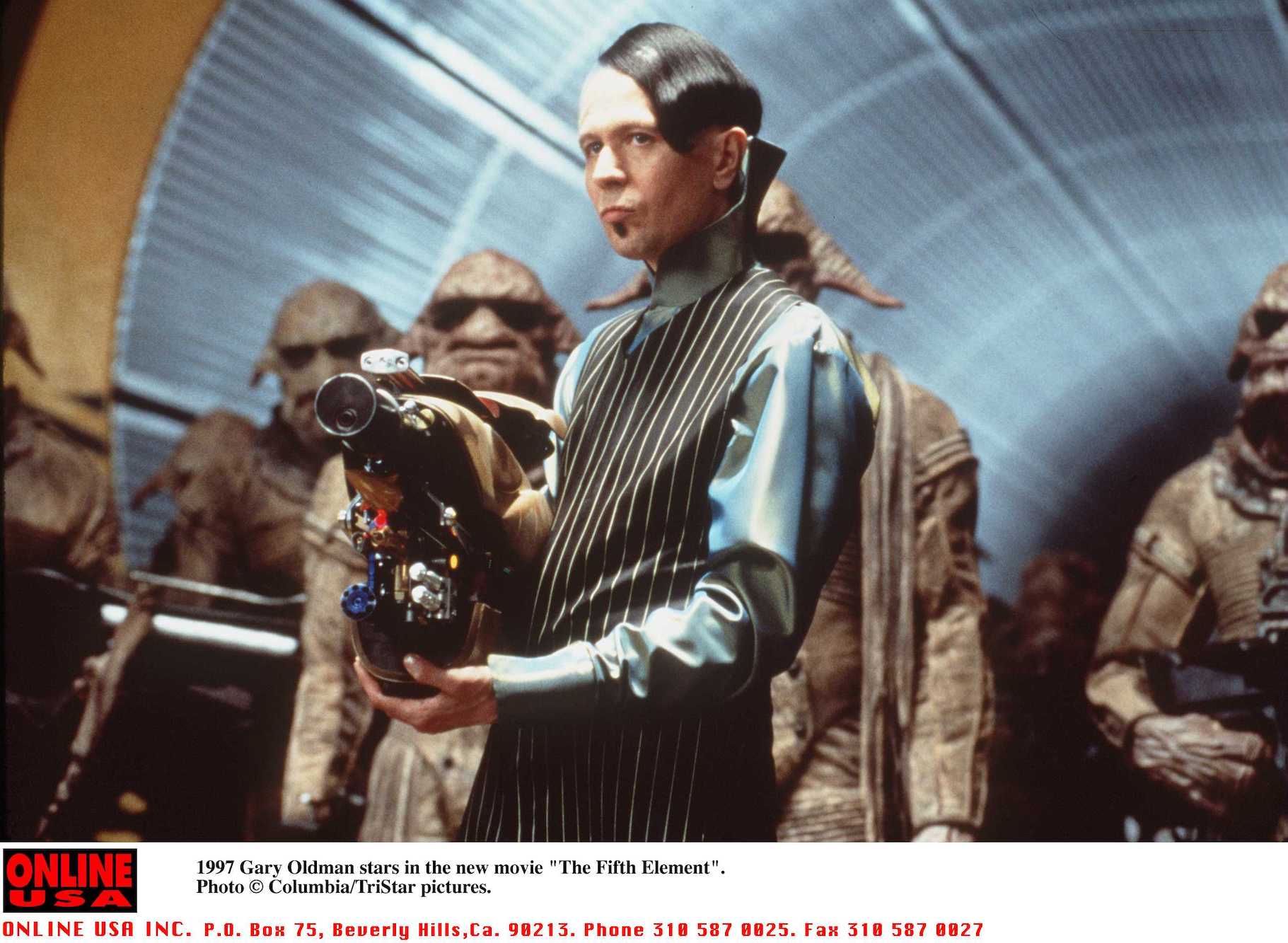 With so many incredible movie roles under his belt, how many Oscars has Gary Oldman won? It seems he just has one — and it was for The Darkest Hour.
The Hollywood Reporter notes Oldman beat out Daniel Day Lewis, Denzel Washington, and Timothee Chalet that year for the award of Best Actor. "I would just like to salute Sir Winston Churchill, who has been marvelous company on what can be described as an incredible journey," he said upon accepting his award.
While this was Oldman's first win, he was nominated in the past for Best Actor thanks to his performance in Tinker Tailor Soldier Spy.
It seems Oldman doesn't put too much weight into the Academy Awards, though. "It's sort of like a club," he told Playboy. "I'm respected, but it's still a little bit like something's happening over the garden wall. Do you know what I mean? It's like being invited through the curtain into first class. Occasionally I can see what they eat up there, but then it's back to my seat."
He might pull out a win for 'Mank' at the 2021 Academy Awards
Gary Oldman's net worth is likely higher thanks to the attention he receives for his films from huge award shows. And it seems the Academy Awards in 2021 is shining a ton of light on Mank. In the film, Oldman plays alcoholic screenwriter Herman J. Mankiewicz. The movie is directed by David Fincher. It's likely Oldman will get nominated for Best Actor.
"It's one of the few pictures I've done that is so transportive," he told Indie Wire. "It's a luxurious thing to watch, even though I'm in it. I can get lost, it puts you in bit of a trance when you're watching it. I'm amazed."
Whether Oldman gets the Oscar or not, there's one thing for sure — he couldn't care less if he ever gets a Golden Globe. "I know it certainly doesn't mean anything to win a Golden Globe, that's for sure," he told Playboy. "The Oscars are different. But it's showbiz. It's all showbiz. That makes me sound like I've got sour grapes or something, doesn't it?"
Check out Showbiz Cheat Sheet on Facebook!