Gavin MacLeod Was Seriously Considered for This Role on 'All in the Family': 'I Knew Someday My Time Would Come'
With the death this weekend of veteran actor Gavin McLeod, many are remembering him for his beloved portrayals of television newswriter Murray Slaughter on The Mary Tyler Moore Show and later as Captain Merrill Stubing on ABC's The Love Boat.
He nearly landed a role on producer Norman Lear's All in the Family. He didn't get the part and was overwhelmed with relief that he was passed over for the role.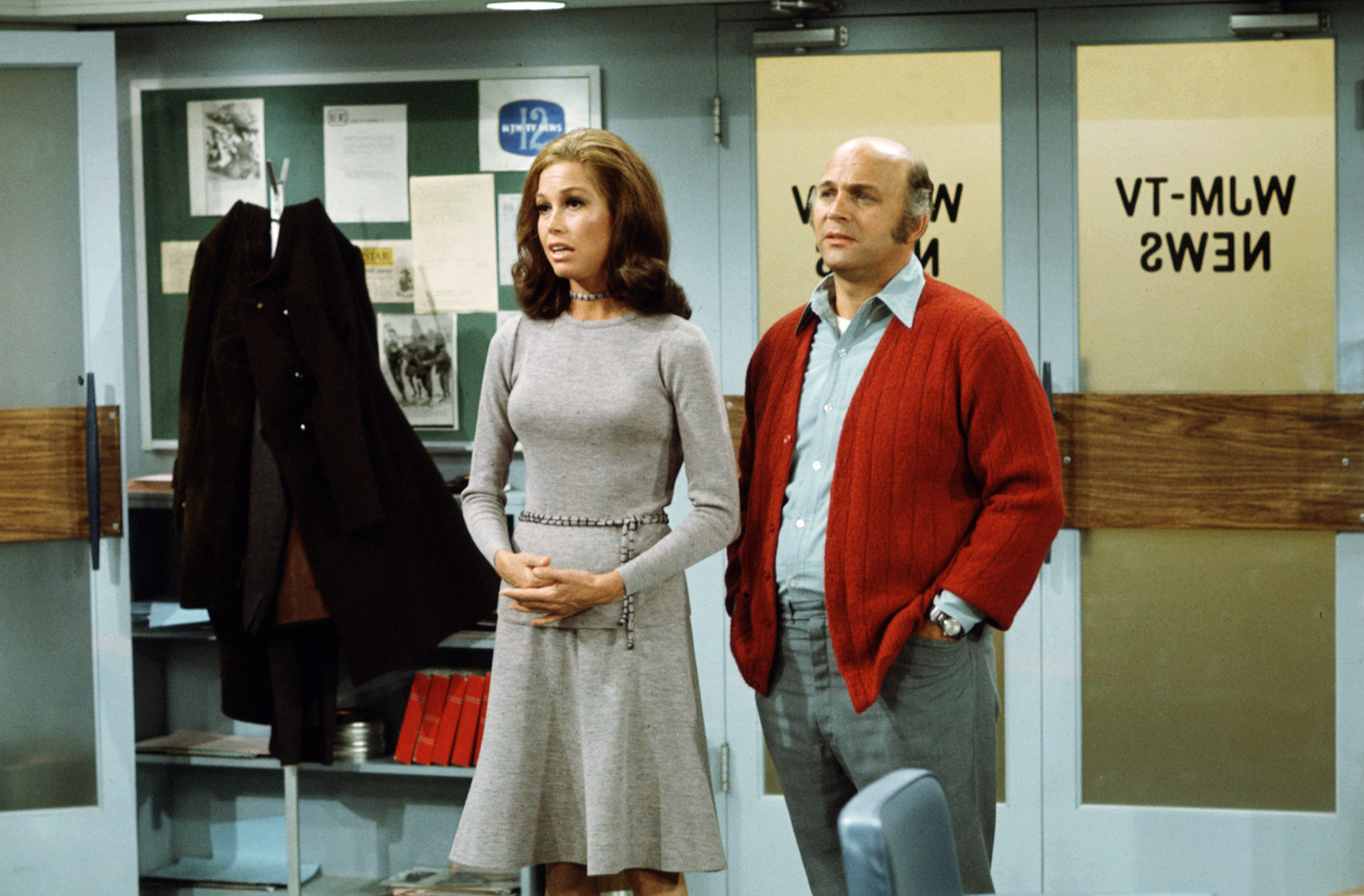 MacLeod's acting peers remembered him warmly
The actor's Mary Tyler Moore Show co-star Ed Asner recalled his good friend in a tweet: "My heart is broken. Gavin was my brother, my partner in crime (and food) and my comic conspirator. I will see you in a bit Gavin. Tell the gang I will see them in a bit. Betty! It's just you and me now."
The Brady Bunch actor Maureen McCormick tweeted as well saying, "Rest In Peace my dear friend Gavin Macleod. Thank you for all the special and beautiful heart filled conversations about life. I will always treasure the time I was lucky enough to spend with you. Love you #GavinMacleod."
Another tweet, this one by entertainer Marie Osmond stated, "It seems like I just wished you a happy 90th birthday #GavinMacLeod, and now you have set sail on to a new adventure. So many fun memories through the years!!! Love you with all my heart, thank you for the light you brought to others #CaptainStubing#LoveBoat."
The 'All in the Family' role Gavin MacLeod was happy to lose
MacLeod auditioned for the part of Archie Bunker on All in the Family. The actor reportedly was astonished at the outright bigotry of the role. He seemed to be in very close contention with Carroll O'Connor, who eventually won the part. When Lear's office contacted the future Love Boat star to let him know he didn't get it, MacLeod felt only relief.
"I didn't feel right for the part," he told The Los Angeles Times in 2013. "I don't like bigotry in any way, shape or form. Norman Lear's assistant called and said, 'Gavin, we made a decision. We are going to go with Carroll.' I was so happy. I knew someday my time would come."
Another role came along quickly for MacLeod
The actor was right to feel so optimistic about his future as he was cast in 1970 in the role of newswriter Murray Slaughter on The Mary Tyler Moore Show.
"They sent me two scripts, the pilot and "Rhoda's Mother," MacLeod told the Television Academy Foundation of Mary Tyler Moore's production company.
Once again, MacLeod was considered for a role that after all these years seems simply misguided.
"They wanted me for Lou Grant," he explained. "What a great part, but I wouldn't believe myself being her boss." Eventually, he was cast as newsman Slaughter. Once Moore ended in 1977, MacLeod jumped right into his next role that same year on The Love Boat as Captain Stubing. He became in 1986, a year before The Love Boat went off the air, a global ambassador for Princess Cruises.