Gene Simmons Reacts to Rolling Stone Ranking This Kiss Album Above The Beatles' 'Let It Be' [Exclusive]
The Beatles and Kiss made very different music; however, both bands are represented on Rolling Stone's list of the 500 greatest albums of all time. In fact, one of Kiss' albums is ranked above one of The Beatles' most famous albums. During an exclusive interview with Showbiz Cheat Sheet, Kiss' Gene Simmons discussed how he felt about that and whether Kiss would follow in The Beatles' footsteps and have their own Cirque du Soleil show.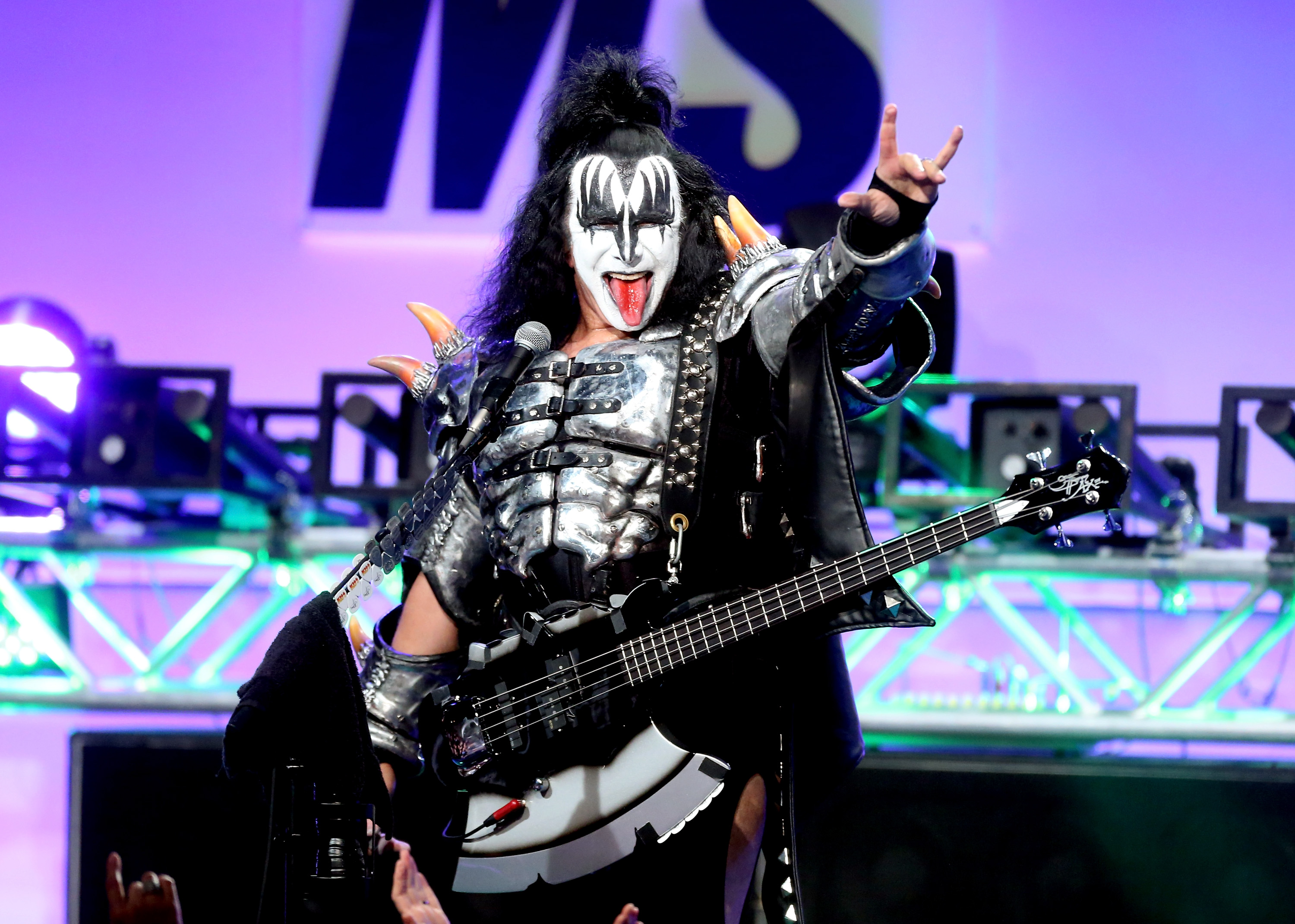 According to Rolling Stone, this Kiss album is 1 of the best albums ever
In 2020, Rolling Stone released its new list of the 500 greatest albums of all time. The list honored an eclectic mix of albums, including Beyoncé's self-titled album, The Rolling Stones' Some Girls, Frank Sinatra's In the Wee Small Hours, and Donna Summer's Bad Girls. The list truly had something for everyone.
Kiss' Alive! ranked at No. 305. Alive! helped the band break through to a wide audience after they struggled commercially during their early years. Alive! includes the live version of "Rock and Roll All Nite" which charted higher on the Billboard Hot 100 than the original version of the song. Alongside Destroyer, Alive! is probably Kiss' most acclaimed record. It ranked a few slots above The Beatles' Let It Be, which ranked at No. 342.
How Kiss' Gene Simmons feels about the press and 'Alive!' getting ranked higher on the list than The Beatles' 'Let It Be'
Simmons thinks Alive! ranking above Let It Be is bizarre and unwarranted. While asked if it was a big honor, he discussed his feelings about the media. "The press and I don't have the best relationship because they act like there's authority but there's not," he said. "They've never done anything. Y'know, when there's a football player, they've actually played football. Somebody who writes for a living — respectfully — they haven't actually musical experience unless they are a musician."
While Simmons has media with the media in general, he has issues with Rolling Stone in particular. "And Rolling Stone gives itself so much gravitas that it doesn't deserve," he said. "A Kiss record above a Beatles record? That's a sin. We're not worthy to shine their shoes." For context, The Beatles' Help!, A Hard Day's Night, Meet the Beatles!, Rubber Soul, The White Album, Revolver, Sgt. Pepper's Lonely Hearts Club Band, and Abbey Road ranked above Alive! even it Alive! outranked Let It Be.
Notably, Simmons' Beatles fandom extends beyond their music. Simmons said John Lennon was "the salt of the earth" for refusing to allow fame to get to his head.
Gene Simmons reveals whether he'd want his band to have a Cirque du Soleil show like The Beatles'
Kiss and The Beatles have something in common besides the Rolling Stone list: Cirque du Soleil. A Fab Four-themed Cirque du Soleil show called Love has been running in Las Vegas since 2006. There have also been Cirque du Soleil shows themed around Michael Jackson (Michael Jackson: One) and Elvis Presley (Viva Elvis). Given Kiss' penchant for the theatrical, one could argue the band's music would work well in such a show.
Simmons revealed he's thought about the possibility but the deal would have to be just right for the show to come to fruition. "Would we do it for free?" he asked rhetorically. "No. Kiss is not a charity. Nor should it be."
Alive! remains one of the greatest rock albums of the 1970s even if Simmons doesn't think it's as good as Let It Be.