'General Hospital': 1 Iconic Star Said He Can Relate to Kanye West's Current State of Mind
With the amount of time fans have invested in their favorite soap opera characters, the casts of these shows often become like family to viewers. And General Hospital certainly is no exception to this. The long-running ABC daytime soap has created countless fan favorites. And one of the show's most popular stars recently took it upon himself to reach out to Kanye West.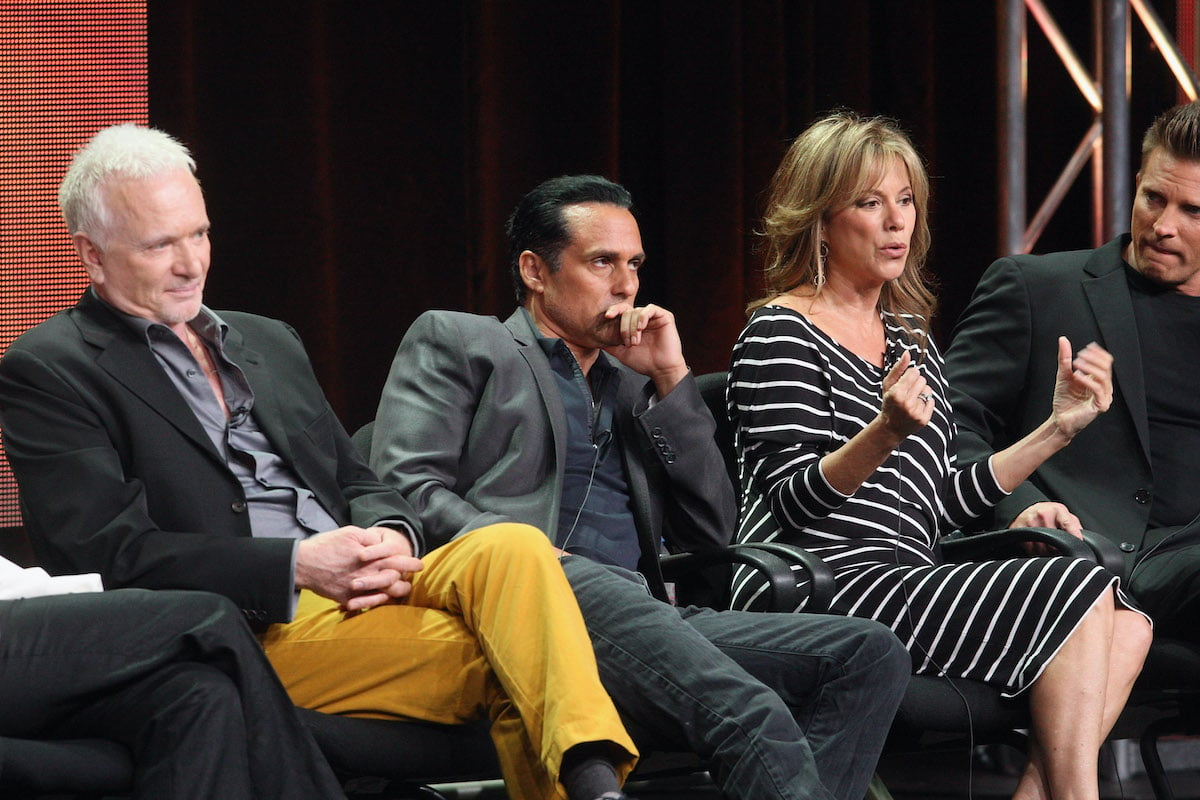 Kanye West is launching a controversial bid for president
West has, of course, made headlines lately. The rapper has announced plans to run for president this year. And while fans and the media are skeptical of his prospects, West's decision to vie for public office and behavior have reportedly caused issues with his marriage to Kim Kardashian West.
During recent appearances, West discussed personal details of his life and made bold claims regarding abolitionist Harriet Tubman. Leaked footage has only further built up public concern for West. And while it seems like a left turn, GH star Maurice Benard felt compelled to personally reach out.
RELATED: 'General Hospital': If Elizabeth Were to Die, Fans Think It Would Be a 'Heroic' Death
Maurice Benard reached out to Kanye West on social media
Since 1993, Benard has played mob boss Sonny Corinthos on GH. His character has long played a central role in the show. And for years, Benard has been very open about his personal struggle with bipolar disorder. Even his character faces the same condition.
And Benard apparently sees a parallel in West's behavior. So the actor took to Twitter to lend his support to the rapper.
"As I saw a video of @kanyewest it really saddened me, I don't know the details,I have a gut feeling. From one Bipolar to another Bipolar, I truly hope you find your way," he tweeted, tagging West in his message.
In the past, West has publicly acknowledged his diagnosis with bipolar disorder as well. And much of the coverage on his presidential bid has centered on his mental state. Benard and many of his GH fans, however, simply wish the rapper and presidential hopeful the best.
RELATED: 'General Hospital' Fans Have No Interest in Sonny and Carly Anymore
When will 'General Hospital' return with new episodes?
Speaking of GH, fans of the show should be able to expect new episodes of the show sooner rather than later. As star Tristan Rogers revealed, production was originally approved for June.
But the GH crew is reportedly getting back in the swing of things by late July. So the ABC soap could return with new stories — likely featuring a lot more of Benard's Sonny Corinthos — sometime in August.