'General Hospital': Dominic Zamprogna Elaborates on Why He Wants To Return as Dante Falconeri
When soap operas resume production, a lot of them may decide to shake-up their casts. Former General Hospital star Dominic Zamprogna is making it clear that he is down to return to the ABC soap opera.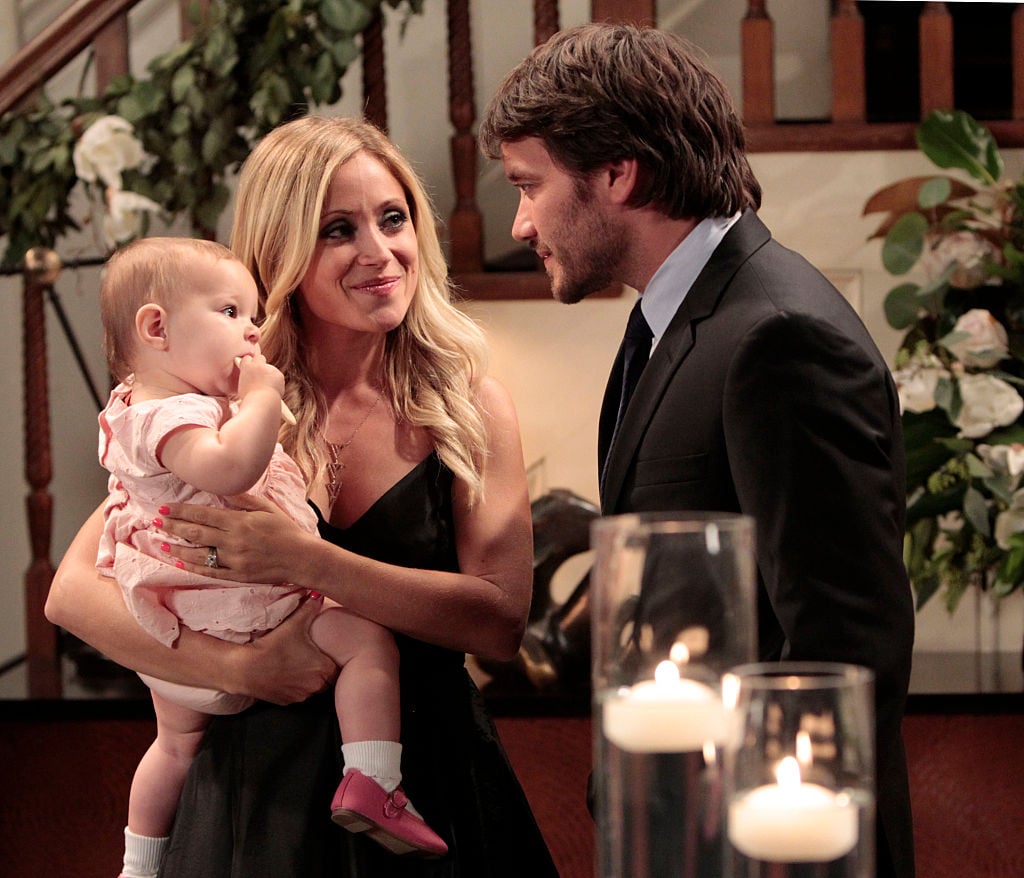 The character hasn't been on the show for good in a while
Zamprogna first left the soap opera in 2018. His first return episode was a special one-off stint in 2018 for his character's father, Sonny Corinthos (Maurice Benard). In March 2019, he returned once again for a string of several episodes.
Earlier this year, it was heavily rumored that prior to the coronavirus (COVID-19) pandemic, Zamprogna was set to return to the show. SoapDirt published a report which said that a source told them said a fan-favorite male character was set to return to the show. They were not specific about which character in particular.
Regardless, this potential return did not happen as production was shut down due to the pandemic. SoapDirt said that the returning character could have been Falconeri or Billy Miller's Drew Cain.
In an interview with Soaps in Depth from May, Zamprogna said that he was interested in coming back to the show on a full-time basis. "Frank knows I am ready to come home," he said in part. "And I'd be totally open to a contract. There's so much potential with the character and the story right now. With everything they've done since Dante's been gone, there are so many options, and they'd all be fun to play."
The actor goes into detail on why he wants to come back to Port Charles
In an interview with Michael Fairman TV to promote a new project, Zamprogna went a step further and went into greater detail about why he wants to return to the soap opera. The actor said that he's actually had feelings about coming back to the show for "a long time," noting that he left because he was questioning his instincts and abilities as an actor.
"You only ever want to leave because of your situation, and personally, I was going through some things, and the one thing that I have relied on for my whole career is my confidence and my instinct," he said. " The minute you start questioning either of those things, you've got to take a step back.  That's what I was doing.  I've never had a job for as long as I had GH, and I went through a whole gamut of feelings. There are highs and lows and in-betweens.  There were too many instances where for whatever reason; I wasn't feeling confident in my abilities anymore."
Because of these thoughts, he thought that it would be the right time for him to try to leave the show in order to get things back on track. The actor explained, "I started stressing out a lot and I was like, 'Why am I stressing out?' I thought I should take it as the time to leave. I thought, 'If I don't walk away for a bit and right the ship, then I don't know when I am going to do it.'"
Is the character set for a return yet?
The actor also said that he started to get emotional in the more recent months thinking about being on the show. "I get emotional thinking about the crew because they were all buddies of mine.  They're your friends.  I was lucky to have people that I work with whom I called 'friends.'  So I texted Frank Valentini [the show's executive producer] in late February.  Over a chat, I told him how I felt." 
Though he expressed interest, Zamprogna does not have a return to the show solidified yet. But given how much he wanted to come back and his connection to the show, it definitely seems like a return would happen when the time was right. "There is nothing in place right now, but he knows where my heart is, and, I think there is interest on their part too," he said. "We will see what happens.  At this point, there are no set plans for my return."
General Hospital airs weekdays on ABC.