'General Hospital': Esme Has a Crazy Vibe, According to Fans
Plenty of things have been happening in Port Charles. Although the older characters in General Hospital usually get most of the attention, viewers, and fans everywhere have begun taking notice of the teens. From the love triangles to paternity issues, General Hospital has everything typical of a soap opera. One of the teens in the show has fans spooked as viewers think she gives off a crazy vibe.
Avery Pohl plays Esme in 'General Hospital'
Esme is one of the few recent characters to have arrived at Port Charles, and so far, she has given real villain vibes. Fans of the show know about Spencer's romance with Trina Robinson, but from the latest events, it seems Spencer has another secret girlfriend from France, Esme. Avery Pohl, the actor who portrays Esme, made her soap opera debut in General Hospital after posing as a hospital worker to do Spencer's bidding.
She helped cover for Spencer, and her work with the badge and torched car helped get everyone off Spencer's back. From the looks of it, it seems Esme and Spencer might be in cohorts which makes sense, but Esme has already proven she can go to extreme lengths to protect Spencer. Therefore it is highly likely that she might be working alone in handling things.
Needless to say, Esme's presence in Port Charles poses a threat to Spencer and Trina's budding relationship. Celeb Dirty Laundry theorizes that Spencer and Esme might have an open relationship that affords them the luxury of having multiple partners.
However, the site also offers the possibility that Spencer's feelings towards Trina might have been unplanned, and Spencer is aware of how deep he is in his plan. He might therefore hold back on breaking up with Esme since she knows too much.
With that said, Esme has proven to be unhinged, and from the looks of it, if Spencer tries double-crossing her, it might prove catastrophic for him. But only time will tell as she is relatively new as it's still unknown whether Pohl's character is in Port Charles for long or her stay will be cut short.
Esme is obsessed with Ryan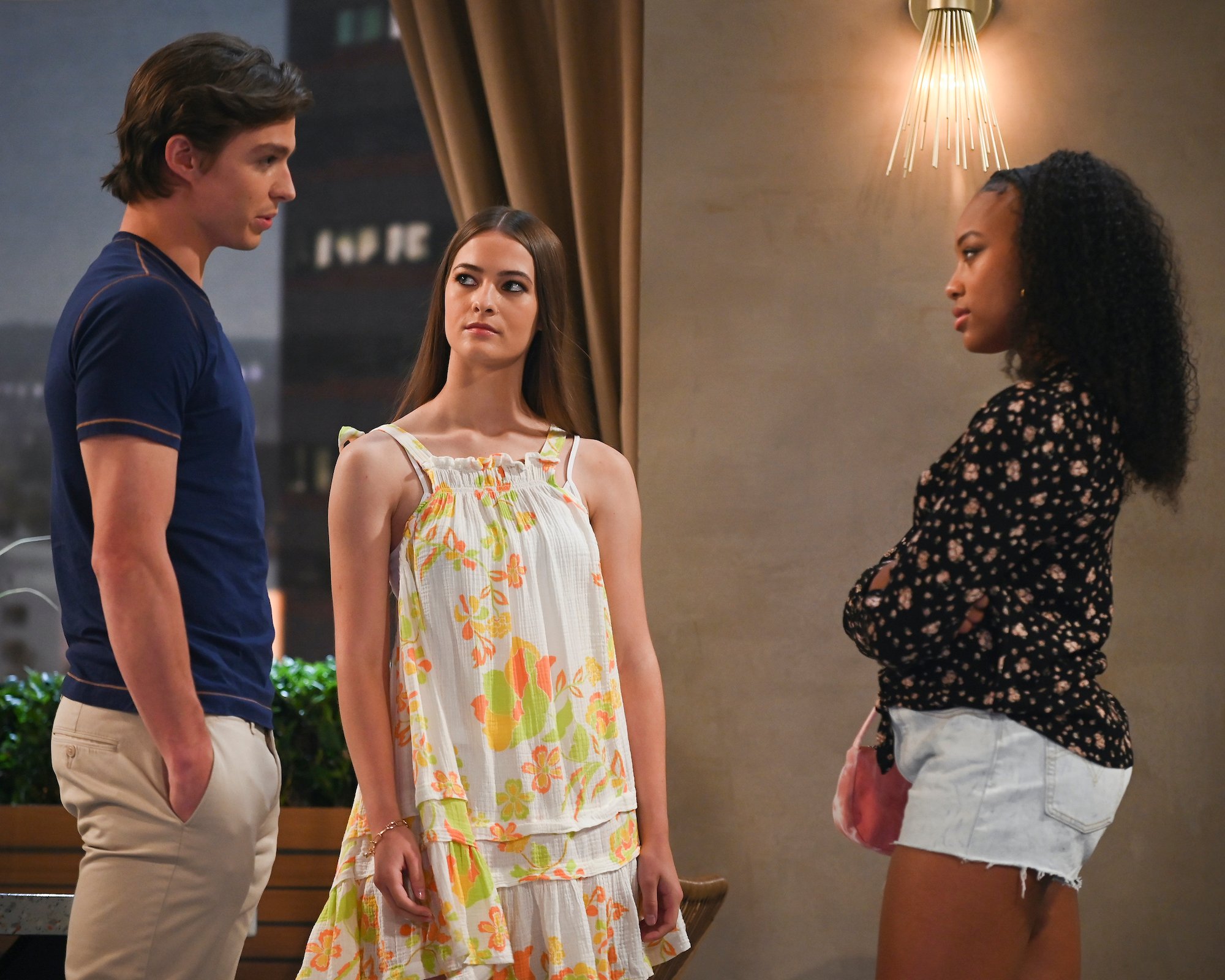 Since Esme arrived in Port Charles, she has been one busy bee. From sending a series of stalker messages to spook Ava to burning her car. Recently the villain has taken up a new hobby, and his name is Ryan Chamberlain. Esme first met Ryan when she and Spencer visited Alexis at Springridge.
When Spencer introduced Esme to Alexis, he spotted Ryan remarking that he was a vegetable, much to Alexis' retort, who explained that Ryan had Lock-In Syndrome. Eerily enough, Esme just so happened to know something about Lock-In Syndrome after she supposedly saw a true crime story about a guy who had the same illness.
After the trio catches up, Spencer and Alexis sit down to talk, and Esme excuses herself. She goes out to the hallway and meets Harmony, who was reading to Ryan. Esme lies to Harmony that she has no idea what Ryan's ailment is all about. Harmony explains, and she translates his blinking to Esme, who then comments about her plans for medical school.
Ryan then signals to Harmony that they should go, and while Esme retorts, Harmony suggests that Ryan might be tired. As the group reunites, Harmony warns Alexis about Esme, telling Alexis that Spencer should keep away from Esme.
Fan think Esme's obsession with Ryan is creepy
The show recently posted a snippet of the scene involving Esme and Spencer's visit, captioning it, "Esme's interest in Ryan Chamberlain is…concerning." The post soon gained traction, with viewers agreeing that the teen's obsession with the patient was worrying.
One fan said, "I can't figure Esme out. But she definitely has a Lifetime movie crazy girl kinda vibe." Another fan suggested that Esme might be Ryan's daughter, while another outrightly said they didn't trust Esme.
RELATED: 'General Hospital': Nicholas Chavez Says 1 Female Co-Star is 'Great to Go Out With'