'General Hospital': Ingo Rademacher Sues ABC Over Their 'Blatantly Unlawful' Vax Mandate After Being Denied 'Religious Exemption'
ARTICLE HIGHLIGHTS
General Hospital Ingo Rademacher star has been a vocal critic of vaccine mandates.
ABC fired him in November for refusing to get a COVID-19 vaccine.
Rademacher is now suing ABC over what he calls an "unconstitutional mandate."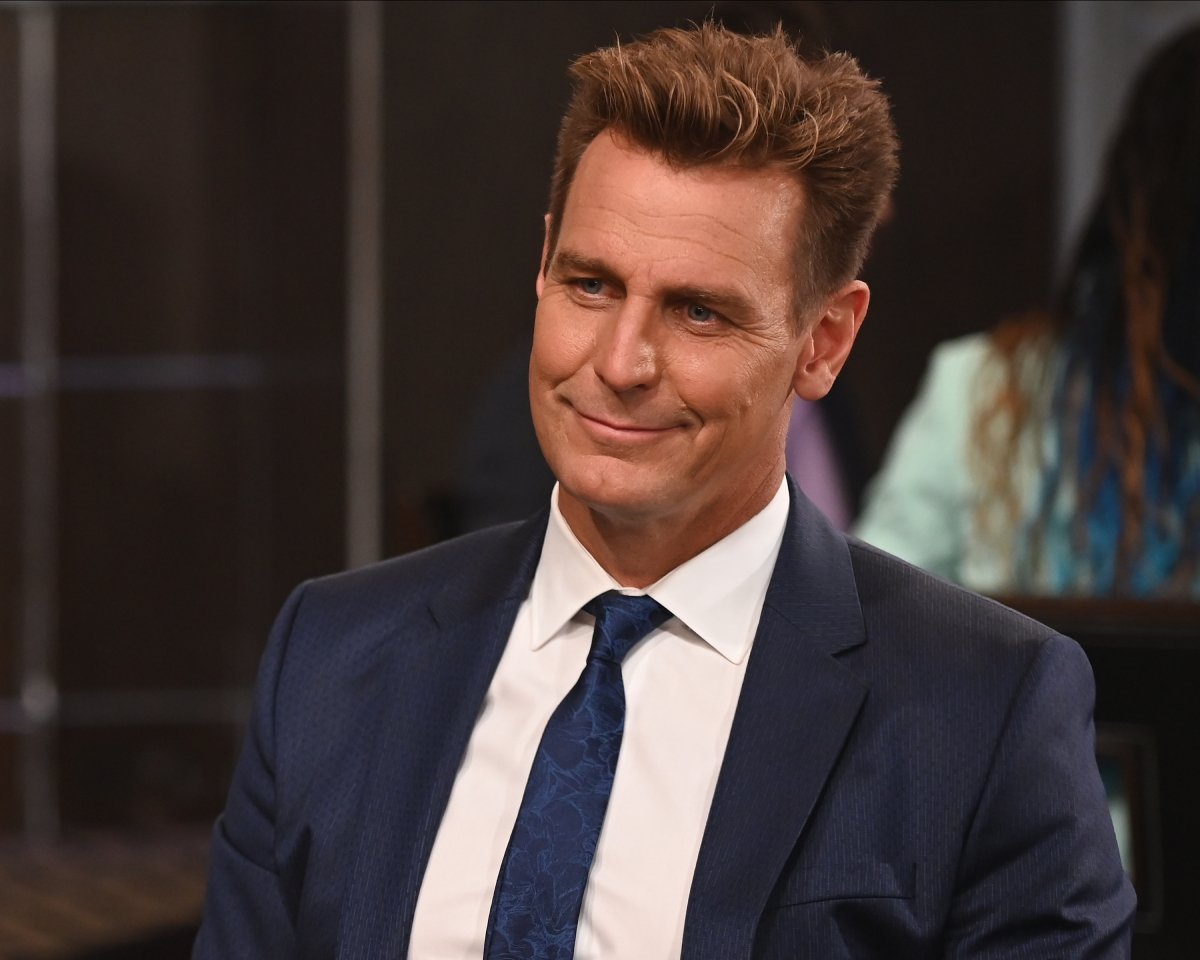 General Hospital star Ingo Rademacher played Jasper "Jax" Jacks on the soap opera for the better part of 25 years. But the actor exited the series in November when ABC fired him for refusing to get a COVID-19 vaccine. Now, the actor is fighting back against the network and their "unconstitutional mandate" with a lawsuit.
The 'General Hospital' star has been a vocal critic of vaccine mandates
ABC fired Rademacher from General Hospital after he declined to comply with the network's mandate that all employees be vaccinated. The Australian actor has been a vocal critic of the vaccine and its efficacy since its inception through former President Donald Trump's Operation Warp Speed. But it's the employer-forced vaccination rule that has him taking legal action.
Rademacher said on social media that he will never agree with corporations being able to mandate a vaccine on employees so they can keep their job and livelihood.
RELATED: Former 'General Hospital' Star Ingo Rademacher Blasts Nancy Lee Grahn in an Instagram Tirade
"A lot of people were coerced and forced into taking the jab otherwise they would lose everything. And that's not a choice," he said on Instagram.
The news of Rademacher's exit first appeared in a tweet from his former co-star Nancy Lee Grahn (Alexis). She mentioned it while showing her support for transgender castmate Cassandra James (Terry).
Ingo Rademacher speaks out
Rademacher's co-star accused him of sharing a transphobic post in an Instagram Story. When he shared a tweet from podcast host Allie Beth Stuckey, who misgendered assistant health secretary Dr. Rachel Levine.
Grahn wrote that Rademacher was "mercifully" no longer part of the General Hospital cast. Implying she doesn't like working with people who have different political opinions. In response, Rademacher posted a video about his exit from the soap opera, and he addressed the unkind words from his former co-star.
"So this is my official video to say that I'm no longer on the show. Which I never got a chance to do because Nancy announced it to everyone on Twitter, saying that I was 'mercifully' no longer on the show," Rademacher said.
"Which was a huge disappointment to me. After having worked with somebody for 25 years, you would think they would show a little bit more respect and have a little bit more integrity and allow me to make that announcement to the fans."
The 'General Hospital' star is suing ABC over their vaccine mandate
On December 13, Rademacher officially filed a lawsuit against ABC over their vaccine mandate for talent, calling it unconstitutional. According to TMZ, in his filing, he says he asked the network for a religious exemption to avoid the jab. But they denied him.
Before the denial, Rademacher says that ABC subjected him to a 30-minute interview where he had to prove his religious status. But, they apparently didn't believe his claims.
RELATED: With Ingo Rademacher Officially Out at 'General Hospital,' Casting Questions Remain
Rademacher argues that ABC terminating his employment due to his refusal to get vaccinated is a violation of his right to privacy under California's state constitution.
Ingo Rademacher accuses ABC of being 'blatantly unlawful'
In the court documents, Rademacher chronicled the short history of the COVID-19 vaccines. He explained that when they were first being developed under the Trump administration, a number of Democrats — including now-President Joe Biden — were vocal with their skepticism.
But now that they are in power, the attitude has changed. As Rademacher notes, the COVID lockdowns and rules — especially in the state of California — have been "the most draconian restrictions in modern history."
The actor calls ABC's actions "blatantly unlawful."
And he theorizes in his lawsuit that large corporations like ABC/Disney are forcing vaccines on employees to make the Biden administration happy.
Jax left town on 'General Hospital'
In Rademacher's final episode, Jax told his ex-wife Carly (Laura Wright) that he was leaving town and going back to Australia because he had urgent business in Sydney. When she asked if he would be back for the holidays he replied, "I'm kind of on the outs with everyone in Port Charles right now."
On social media, Rademacher thanked his fans and gave a shout out to the cast and crew that he's worked with for more than two decades.
RELATED: 'General Hospital': Ingo Rademacher Responds to Criticism About Anti-Vaccine Passport Rally Support
"They were like my family. A lot of the people there, and I was really hoping that I could play Jax for another 10 or 25 years. And unfortunately, that's not going to happen," Rademacher said. "I want to thank you guys for sticking with Jax for 25 years. I'm sorry that I'm not there anymore to play Jax. Which is still something that I'm trying to process. It's just kind of crazy."