'General Hospital': Josh Swickard Has Lots of Praise for the Makeup Department's Recent Work
Joch Swickard praised 'General Hospital's makeup department for making him look gravely ill.
A daytime soap opera that has been around since 1963, General Hospital has earned acclaim from critics and fans alike. The show, one of the world's longest-running scripted shows, features an ensemble cast of performers. The actors on the show have earned significant fan followings over the years, with General Hospital's younger cast members getting the nod for helping to grow the show's already-significant fanbase. Over the summer, actor Josh Swickard, who plays Chase in General Hospital, opened up about the steadily-worsening condition of his character, revealing how much he has relied on the makeup team to help illustrate the very serious plot point. 
Swickard plays Chase in 'General Hospital'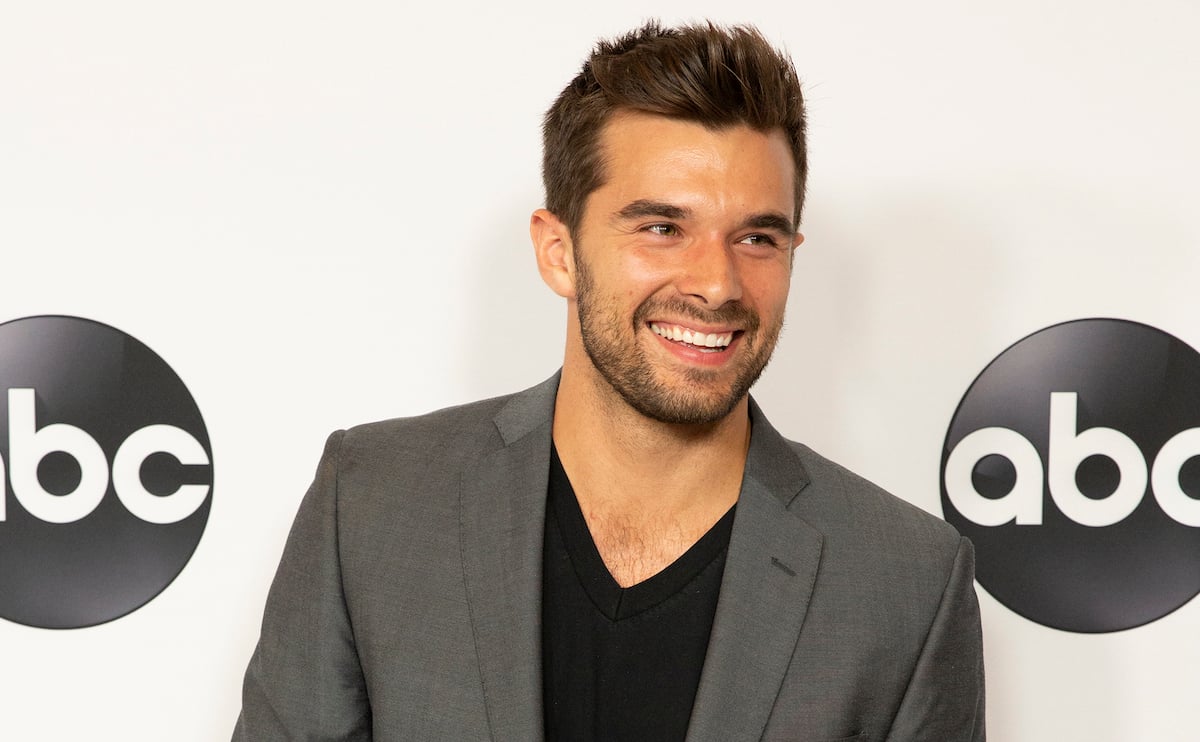 Josh Swickard was relatively new to the acting world when he was cast in General Hospital in 2017. Since then, he has been a mainstay on the show, with fans loving his characterization of Harrison Chase. A recent storyline on the show had Chase in hot water, and after he was accidentally poisoned, many fans weren't sure if he would be able to pull through. Ultimately, he survived — but not without suffering some truly trying times.  
In a July 2021 interview with TV Insider, Swickard opened up about playing a gravely ill character, revealing, "I was living in the moment with it and enjoying the process as an actor. It's one of those love/hate things. I would come home and realize it had affected my body. I was spending 12 hours a day on set, working, playing someone who was sick, even dying. You chemically and emotionally put your body through that."
What did Josh Swickard say about the makeup department on 'General Hospital'?
In the same interview, Josh Swickard talked about the physical transformation that he went through in order to play Chase during his illness, praising the makeup team on the set of General Hospital in the process.
"Isn't the makeup team phenomenal? I've heard so many comments about the makeup team. I sing their praises repeatedly," Swickard said. "Somedays, I'd come in all tan after having been outside and they'd roll their eyes. 'C'mon, man!' But they'd do their magic and Chase would look like he'd be knocking on death's door. I give them so many kudos. They helped me believe I was doing what I did."
The show's makeup team has received accolades in the past
Josh Swickard isn't the only person to have praised General Hospital's hair and makeup team. The group has been honored several times over the years for excellence in makeup and hairstyling, including a nomination for Outstanding Makeup for a Drama Series at the 2020 Daytime Emmy Awards. Soap opera makeup is in a category all its own, and artists often turn to prestige makeup brands like NARS, MAC, Makeup Forever, Giorgio Armani, and Vincent Longo to provide not only outstanding pigmentation but longevity as well.
According to EHow, makeup artists often put layers of makeup on the actors' faces, "spackling" it in order to provide effective coverage under the hot lights. When it comes to the soap opera stars themselves, they often rely on those same prestige brands in their private lives.
Kirsten Storms, who plays Maxie on General Hospital, admitted to Soaps in Depth that she utilizes a wide variety of makeup brands to achieve a sexy, smoky eye look. This ranges from Giorgio Armani to indie brand Aesthetica Cosmetics, which is carried by Amazon. Fans who want to recreate Storms' sultry soap opera looks can easily snag a few of the products on Amazon for very affordable prices.