'General Hospital': Maurice Benard Shares His Mom's Reaction to 1 Heartbreaking New Episode
General Hospital has a history of creating grandiose stories that often include mob activity, baby drama, terrorist attacks, and brainwashing into their arcing plots. While these stories pull in high ratings and create a great deal of buzz on the soap opera message boards, many fans claim that these elaborate and fantastical stories aren't the ones that repeatedly have them tuning into the long-running soap opera. Fans claim that the stories they really love, and the ones they remember years after they've played out on the screen, are the relatable stories. According to General Hospital star, Maurice Benard, one such realistic story brought his real-life mother to tears.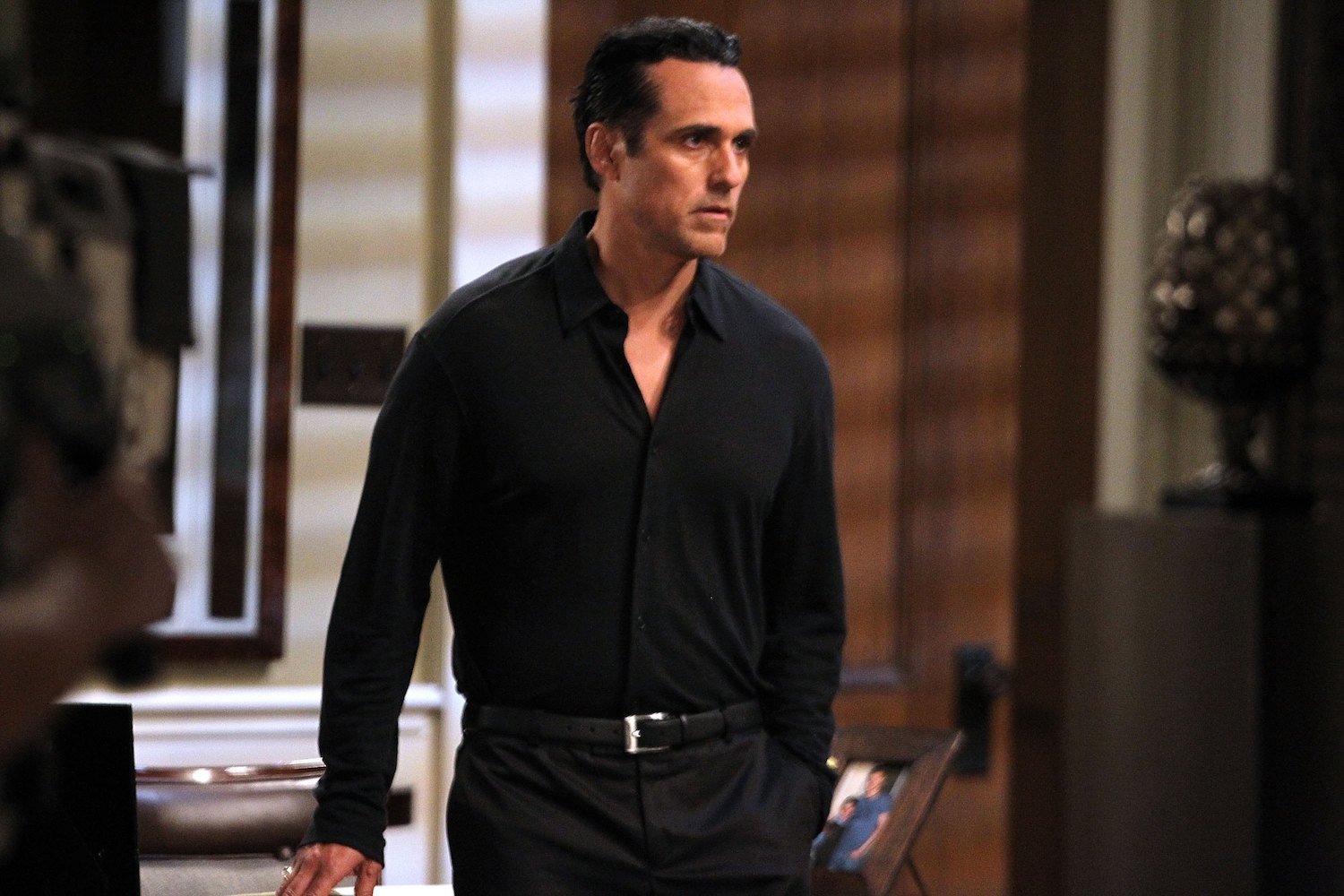 The mob boss with a heart of gold
Sonny Corinthos has been one of General Hospital's male leading characters for as long as many fans can remember. He made his debut in 1993. At the time, Sonny was quite different than he is today. He was a full-on bad guy, a vicious mob leader. It was obvious that the writers intended that the character would be the bad guy of the year. 
Writers didn't expect fans to fall in love with Sonny. Fan adoration and the unmistakable chemistry Sonny had with the fictional Port Charles residents triggered a metamorphosis. Writers scrambled to humanize Sonny. They gave him connections in the community. The created boundaries the character wouldn't cross. It didn't become long before Sonny was known in the soap opera world as the mobster with a heart of gold.
The man behind Sonny
There's no getting around the fact that Sonny Corinthos wouldn't be nearly as interesting or appealing if he were portrayed by anyone other than Maurice Bernard. Even castmates have admitted that one of the main reasons the character ultimately became a personable mobster was because it was impossible to prevent Bernard's natural charisma and soul from shining through. 
When he accepted the role of Sonny Corinthos, Benard wasn't interested in sticking around for the long term. He refused to agree to more than a one year contract and was only supposed to appear on the screen for about six months. He didn't want to be a long-term soap actor. The only reason he even auditioned for the role was because he was broke and acting was the best way to generate some much-needed income.
Charisma isn't the only thing Benard has given Sonny. From the beginning, Benard has been upfront about his experience with bipolar depression, even admitting that there have been times when he would become so depressed, he wasn't able to work, according to PageSix. Eventually, writers decided to incorporate Benard's bipolar disorder into the character's storyline. 
Sonny's tragedy
Sonny's life in Port Charles is rife with drama. The love of his life, Carly, is unpredictable and has a knack for landing herself in trouble. He constantly has to defend himself from other mob bosses who want to move into his territory. As his children have grown, he's has struggled to make sure they're able to live their life to the fullest. He's constantly at odds with members of the Port Charles police force. His most recent storyline was truly tragic. A story that devastated fans … and Benard's mother.
Sonny's relationship with his father, Mike, hasn't been easy, but over the past few months, the character discovered just how much Mike truly meant to him as he struggled to watch his father lose a fight with Alzheimer's Disease. The relatable and heartbreaking story is one that resonated with fans, many of home had watched a loved one go through a similar struggle. 
When Mike finally succumbed, Benard tweeted his mother's response. Clearly, she was as devastated by the way the story played out as everyone else was.