'General Hospital': Maurice Benard Wasn't a Fan of Sonny's New Living Room
General Hospital is one of the most popular soap operas on television, and one of the world's longest-running scripted TV shows. It has millions of fans all over the world, viewers who have followed along with the show and the characters for decades.
General Hospital is noteworthy for featuring many of the same actors for many years, including fan-favorite Maurice Benard, who plays Sonny Corinthos. Recently, Benard discussed his work on the iconic series and what he thought about a noteworthy moment in a recent episode. 
What is 'General Hospital' about?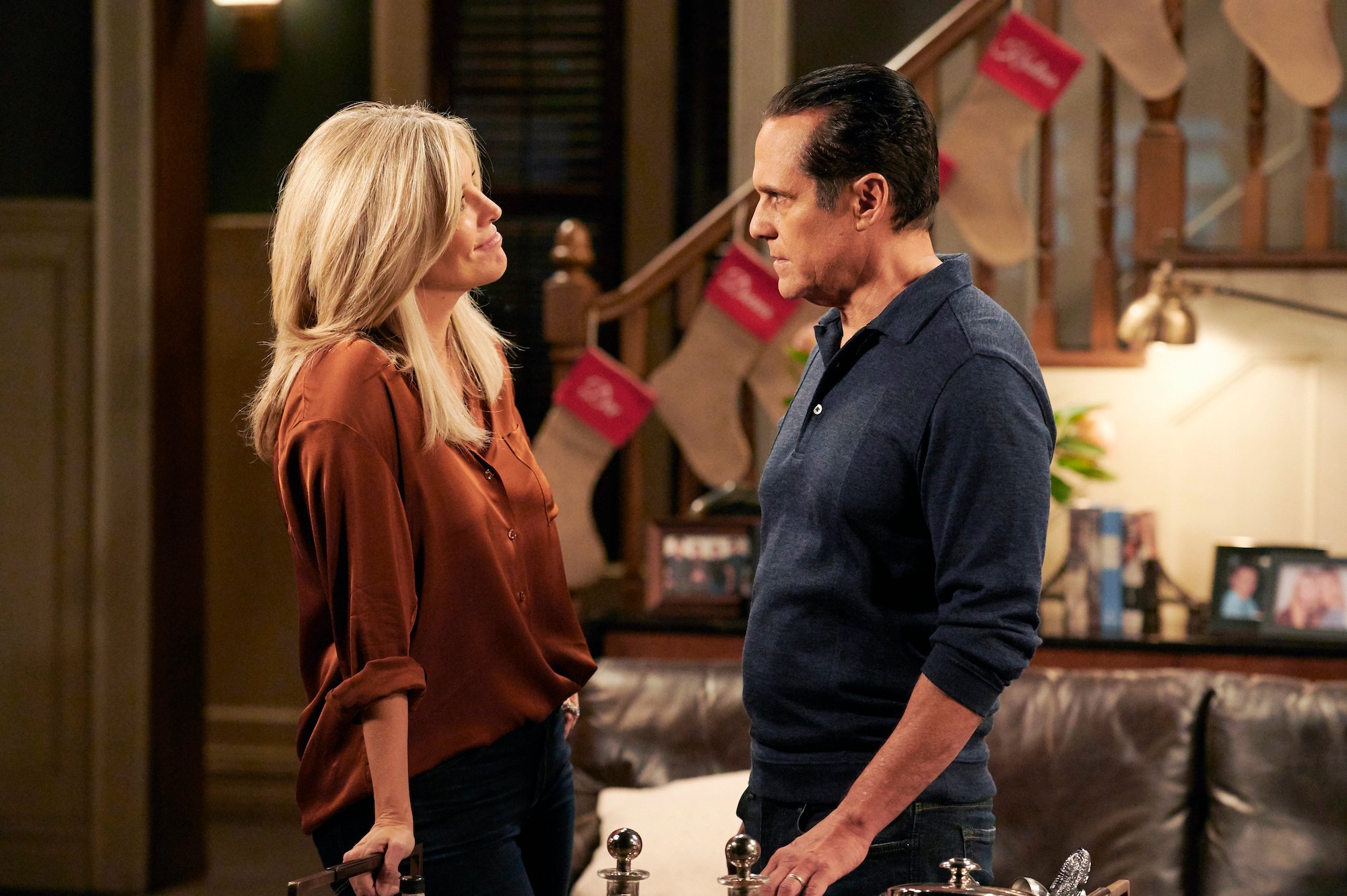 General Hospital premiered on television in 1963 and changed the course of American television. At the show's inception, it was set in a "general" hospital in a fictional city — after several years, the once unnamed city was titled Port Charles, New York. The heart of the show is the Quartermaine family, a wealthy, twisted bunch that frequently get involved in spats with the Spencers.
Right away, the series became hugely popular, drawing in viewers of all ages. It was critically acclaimed as well, with reviewers praising the storylines, the acting, and the writing.
Over the years, General Hospital has gone through a number of transitions, introducing new characters and situations, but one thing has remained consistent — fans' love of the series and of the actors that inhabit the characters. In 2013, General Hospital celebrated its fiftieth anniversary, a momentous milestone that few other TV shows have achieved.
While the series was put on hold in the spring of 2020 due to the COVID-19 pandemic, filming was able to resume in the late summer, so fans experienced a minimal interruption in new episodes. 
Maurice Benard has played Sonny Corinthos for nearly thirty years
A series regular for nearly thirty years, Maurice Benard joined the cast of General Hospital in 1993. As Sonny Corinthos, Benard has been nominated for several Daytime Emmy Awards, including in 1996, 1997, and 2004. He also won a Daytime Emmy Award in 2019 for his work on the series.
He has become a fan favorite and while he has worked on many other television shows, including All My Children (where he first gained a name for himself as a soap opera star), DEA, Port Charles, and Dark Justice, he remains best known for his tenure on General Hospital. 
The character of Sonny Corinthos might have started out as a hardboiled mobster, but Benard has been able to transform him into a sympathetic character, someone whom the audience starts to respect and even have affection for.
Sonny is a part of many of General Hospital's biggest storylines, and although he is a character with some shady criminal dealings, when it comes to his taste for living room design, he is quite particular. 
What does Maurice Benard think of Sonny's new living room?
In a recent episode of General Hospital, Carly, Sonny's wife, does a full redecorating job on the couple's living room. According to SheKnows, the living room became a subject of intense debate in the fan community, with many viewers awestruck over how beautiful the room is.
Maurice Benard, however, wasn't so sure about the room. In a recent interview via Soap Digest, Benard admitted that "initially, I just didn't think it was Sonny, but it grew on me. As I was acting in it, I started actually liking it a lot." The actor went on to state, "plus, Carly was the one who did the redecorating, so it wouldn't have been Sonny's taste as much, anyway!"
Fans will likely get to see a lot more of the new living room set in upcoming episodes of General Hospital — all while they enjoy Benard's peerless acting as Sonny Corinthos.