'General Hospital': The Latest on Nancy Lee Grahn Blocking Ingo Rademacher on Social Media and Fans Calling the Actor Racist
General Hospital fans are outraged over what has turned into a deep social media rift between two of the daytime soap's stars, Ingo Rademacher and Nancy Lee Grahn.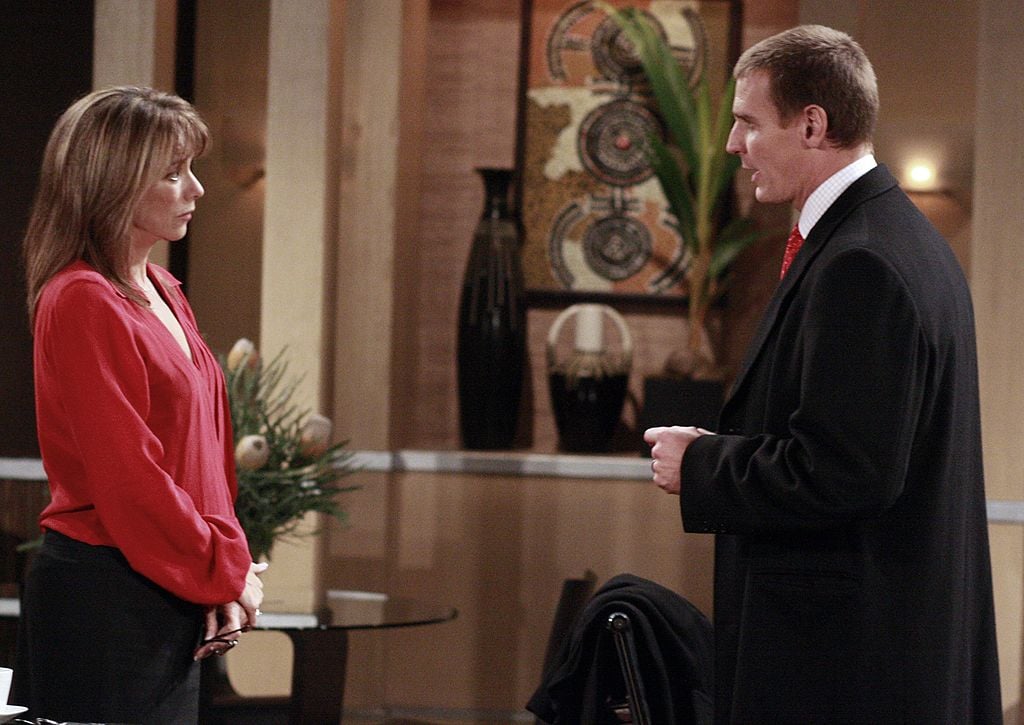 The old maxim holds true here: it's best not to allow politics, religion, or money to come between friends. But in this case, it appears it's too late.
Ingo Rademacher and Nancy Lee Grahn – the co-stars' dispute
As of right now, it seems the two co-stars can't seem to get past Grahn having blocked Rademacher on social media for stirring up a world of controversy she likely doesn't want to be a part of.
The actor, who plays Jax on the ABC soap, posted on Instagram in Apr. 2020 saying "No one thinks Chinese Americans are to blame for the Chinese coronavirus. If you don't have the intellectual capacity to understand we are referring to a country and not an ethnicity, I can't help you. You're an idiot."
A couple of days after Rademacher's post, the actor replied to a fan on Twitter that he was "just trying to balance out Nancy's POV" along with a laughing emoji. Grahn's political views, apparently, are greatly different from Rademacher's; but what he said in jest wasn't taken in that spirit.
The latest on the 'General Hospital' co-stars' war of words
When another fan tagged Grahn on Rademacher's statement, she responded: "I have seen these posts and will not engage. It is not my job to save anyone nor do I feel any responsibility for my cast-mates. No one can use my name for anything unless I give it credence. I have not & do not. I can only lead by example. I intend to do my very best at that."
It was at that point that Grahn blocked him and her co-star let everyone know. "A true liberal right there. I'm for free speech Nancy and would certainly never block any for their opinion."
The 64-year-old actress, who plays Alexis Davis on the drama series, has since had nothing else to say on the topic and does not seem to have any intention of unblocking Rademacher.
Fans' reactions are as divided as the co-stars
The two actors' fans have clearly taken up sides, with Grahn's fans backing her up with comments such as, "Maybe she prefers to discuss things with her co-stars offline instead of where everyone can see them. You are public figures and it's really in poor taste to debate with co-stars about politics on twitter."
Another Grahn backer wrote to Rademacher on Instagram, "If you call it a Chinese Virus you are the problem. Disgusting and disappointed! My nephew's gf who is Chinese keeps getting harassed by idiotic people. I'm so sick of people who think it's not offensive! It is very offensive to Chinese people! Stop being so selfish and think about others! This really makes me sad."
The German actor's supporters are also reacting. "[Grahn] thinks if she blocks you," one fan posted, "that those thoughts don't exist. She is deeply troubled and can't handle a respectable conversation on different views. It's hers or nothing…sad existence for her."
"She is as hateful & awful as they come," wrote another Rademacher fan about Grahn. "She can't deal with any opinions that don't perfectly align with hers which shows how closed minded she is. It's sad she spends so much of her time spewing hate. I for one agree with Ingo & know many others who do as well."
We'll have to see how this all plays out once filming resumes on General Hospital.