'General Hospital': Which 'Carly Corinthos' Actress Has the Highest Net Worth?
General Hospital is a classic daytime soap opera that delivers serialized drama centered around powerful families in the fictional town of Port Charles. Like many soaps that feature long-running storylines, the show sometimes finds it necessary to recast roles. One such General Hospital character that has been portrayed by multiple actresses is the fan-favorite firecracker, Carly Corinthos.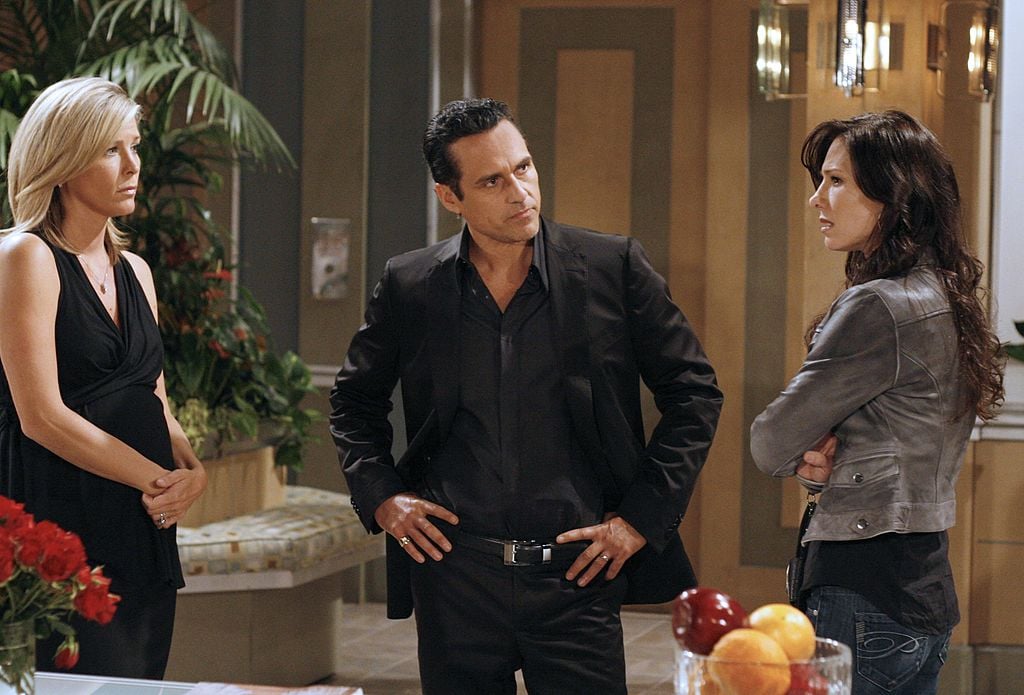 Four actresses have played Carly Corinthos
In the mid-'90s, General Hospital's salacious stories revolved around family feuds, dangerous mobsters, and illicit affairs. Right on cue, Carly blew into town like a hurricane, adding her personal brand of drama to the mix.
When she initially arrived, Carly kept her real identity a secret. But it wasn't long before her true heritage was revealed. Carly was the long-lost biological daughter of Port Charles' favorite nurse, Bobbie Jones. With soap super-couple Luke and Laura Spencer as her uncle and aunt, Carly's roots run deep on General Hospital.
RELATED: 'General Hospital': Why Genie Francis 'Won't Justify' the Luke and Laura Storyline Anymore
Carly also formed significant connections — good and bad — with the feuding Quartermaine and Corinthos clans. Juicy storylines involving Carly, her allies, and her enemies have made the character's story a vital piece of the General Hospital puzzle for nearly 25 years.
Sarah Joy Brown originated the character in 1996. After she departed, Brown was followed by Tamara Braun, Jennifer Bransford, and Laura Wright, who has held the role for the longest of all the actresses. Of the four portrayers, many fans may choose to rank their favorite Carly Corinthos performer based on personal preference. But, here's how the actresses stack up against each other when it comes to total wealth.
Sarah Joy Brown
RELATED: 5 Soap Opera Plot Twists That Never Get Old
Brown played Carly from 1996 to 2001 and returned to General Hospital to originate the role of the mob princess, Claudia Zacchara, from 2008 to 2009. Although there is minimal information available regarding her net worth, several sources, including Trend Celebs Now, estimate that Brown's total wealth is somewhere between $1 million and $5 million.
Tamara Braun
RELATED: 'The Story of Soaps': Fans Want 'All My Children' and 'One Life to Live' Back on ABC
In 2001, Braun took over the role of Carly and remained on General Hospital until 2005. Like Brown, she returned later in a different capacity. Fans may remember her stint on the show as Dr. Kim Nero from 2017 to 2019. Similar to Brown, Trend Celebs Now guesstimates that Braun's net worth lies between $1 million and $5 million.
Jennifer Bransford
Also, in the $1 million to $5 million-dollar club, according to Trend Celebs Now, is Bransford, who played Carly briefly in 2005. Bransford has been absent from the soap genre since she departed General Hospital.
Laura Wright
RELATED: 'One Life to Live': Would the Todd Manning Story Work Today? (Not a Chance)
Wright currently plays Carly Corinthos and has since she seamlessly slid into the role in 2005. The soap star's popularity has skyrocketed over the years, along with her wealth. Of the performers who have brought Carly to life on General Hospital, Wright boasts the highest net worth with an estimated $10 million fortune, according to Celebrity Net Worth.