'General Hospital': Who Has the Higher Net Worth, Maurice Benard or Laura Wright?
ABC's classic daytime soap opera, General Hospital, revolves around the powerful families of Port Charles, New York. Just as many of the fictional movers and shakers have created financial empires, the actors who play them have the opportunity to build wealth.
Some of the cast members, such as Maurice Benard and Laura Wright, have remained on General Hospital for many years and amassed considerable wealth. But how do they stack up against each other?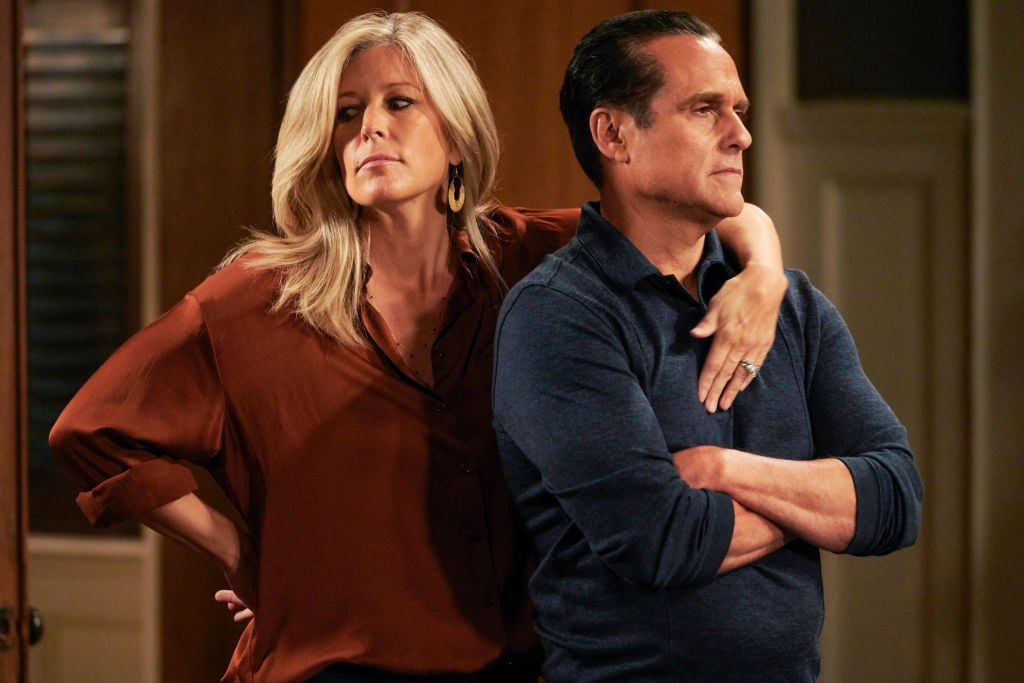 'General Hospital' super-couple, Sonny and Carly
Much of the General Hospital narrative revolves around affairs of the heart, giving fans plenty of juicy drama to enjoy. One off-again on-again power couple, Sonny and Carly Corinthos, has provided years of entertainment for soap enthusiasts.
The money and power dynamics between Carly and Sonny seem to shift consistently. But in real life, one of these two actors comes out on top with regard to net worth. Here's what we learned about the total wealth of scene partners, Benard and Wright.
Maurice Benard plays Sonny
RELATED: 'General Hospital': Which 'Lucky Spencer' Actor Has the Highest Net Worth?
Benard originated the role of Michael 'Sonny' Corinthos Jr. on General Hospital in 1993. Aside from a brief break in 1997 and 1998, he has played the character ever since.
As the most formidable mob kingpin in the area, Sonny wields significant influence around town. And to the delight of drama lovers, he has engaged in several explosive grudge matches over the years. Aside from his mafia activities, Sonny is a devoted father, loyal friend, and loving husband.
One of Sonny's most poignant storylines revolves around his experience with bipolar disorder, the same condition with which his portrayer, Benard, lives. Through his work on General Hospital, Benard has become a beacon of hope and an advocate for mental health awareness.
Laura Wright plays Carly
RELATED: 'General Hospital': Which 'Carly Corinthos' Actress Has the Highest Net Worth?
Carly came to Port Charles in 1996 and brought with her a heck of a backstory. It turned out that she was the long-lost daughter of Nurse Bobbie Spencer, and the niece of General Hospital super-couple, Luke and Laura Spencer.
Carly is a fiercely protective mother, wife, and friend with a knack for swaying things her way. She was briefly married to A.J. Quartermaine and had notable relationships with Jason Morgan and Jasper Jax. But her romantic entanglement with Sonny has stood the test of time like none of Carly's other love affairs.
Sarah Joy Brown originated the role of Carly, followed by Tamara Braun and Jennifer Bransford. Laura Wright stepped into Carly's shoes in 2005 and continues to bring the character to life on the soap.
Who boasts the bigger bank account, Benard or Wright?
RELATED: 'General Hospital': Why Genie Francis 'Won't Justify' the Luke and Laura Storyline Anymore
Both Benard and Wright have extensive acting experience and a consistent history of on-camera work. Before joining General Hospital, Benard had worked on All My Children, among other shows and feature films. He has continued to juggle projects outside of his regular gig on General Hospital and has at least one forthcoming movie. Wright was a soap veteran before joining General Hospital. After extended runs on Loving and Guiding Light, she settled in for the long haul on her current show.
With decades of experience behind them, both Benard and Wright have earned sizable fortunes. Celebrity Net Worth estimates that Benard's net worth is around $2 million. On the other hand, the website reports that Wright's estimated net worth is considerably more, with the actress maintaining about $10 million in total wealth.