'General Hospital': Will Chase and Brook Lynn Get Together?
Fans of General Hospital know that Port Charles is a pretty exciting place to live. There's never a dull moment. The town attracts trouble the same way lamplight draws moths. Not a week goes by where something doesn't shake the town to its core. There's mob activity, kidnappings, bombs, drug busts, murders, plane crashes, car crashes, amazing returns from the dead, Nurses' Balls, and more. Considering all the mayhem that keeps Port Charles hopping, it's amazing that any of the characters have time for romance, but they do.
It's the constant string of hook-ups, break-ups, babies, weddings, divorces, and cheating scandals that encourages fans to tune in to the long-running soap opera. Fans have a great time guessing which characters will break-up and which will hook-up next. Right now, many fans feel that it's about time for the handsome Port Charles detective, Harrison Chase and Brook Lynn to get together.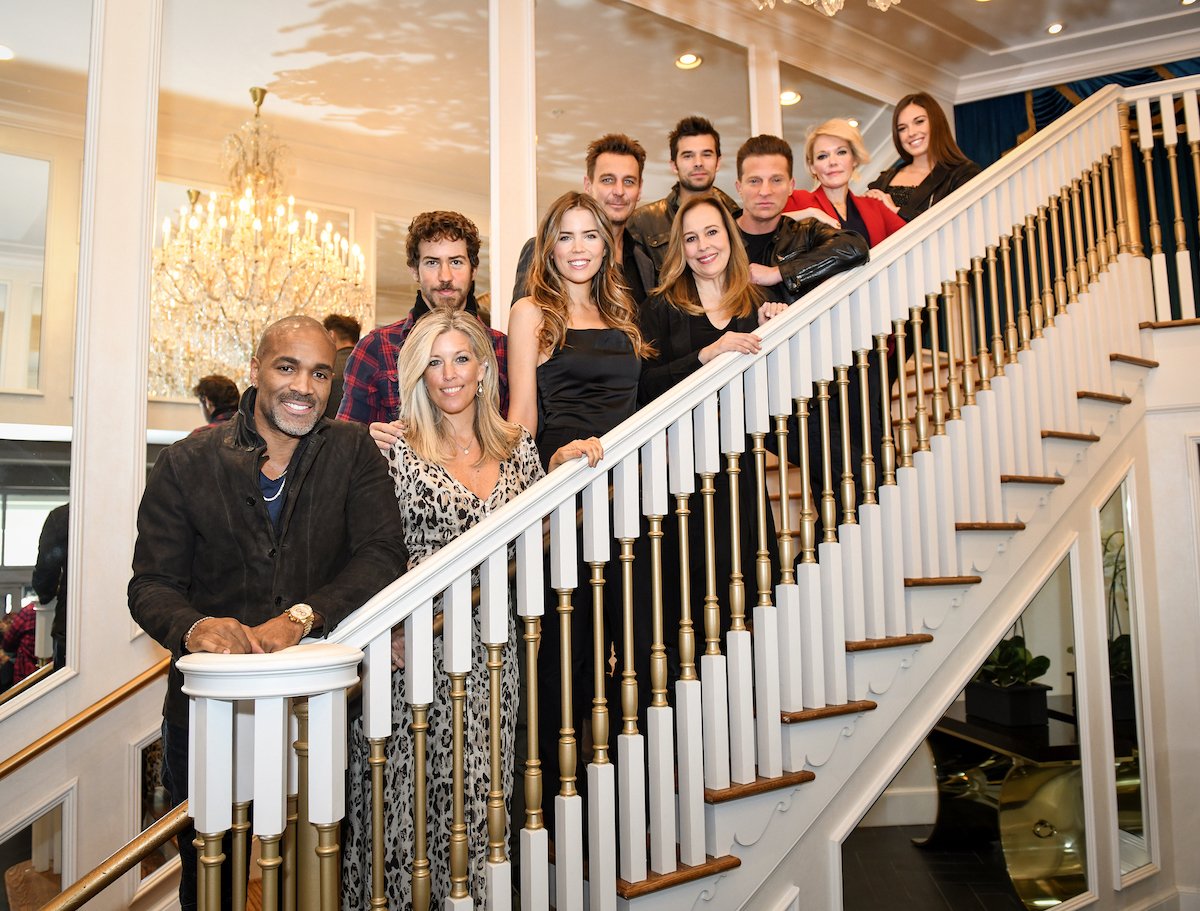 Chase's history
Harrison Chase, or simply Chase, is one of the few General Hospital characters who doesn't have an extensive criminal record. He's a police detective whose only crimes so far include threatening Shiloh. For the longest time, Chase has had eyes for one woman, Willow. It seemed like a case of opposites attract, particularly given her friendship with Michael Corinthos, son of Port Charles crime boss, Sonny Corinthos. The pair was hot and heavy for some time. The relationship survived a sexual assault, a kidnapping, an induction into a cult, and even baby drama. It seemed that they could withstand anything, except it appears, Willow's marriage to Michael. While fans of the couple are devastated, some are excited that this creates an opportunity for Chase to check out some of Port Charles' other leading ladies, including Brooke Lynn.
Brook Lynn and Chase's time together
RELATED: 'General Hospital' Fans Wanted to See Brando and Maxie Get Together
Related post url: 
Brook Lynn and Chase aren't the most likely of couples. She has a knack for getting on people's bad side and he's a bit of a people pleaser, but when the pair appear together in a scene, there's no denying that there is chemistry. Many fans feel that this is the perfect opportunity for the show to do an old fashioned opposites attract storyline. Based on the current trajectory, there's a good chance that the storyline could also feature a damsel in distress plot.
Brook Lynn has been kicked out of her home. Rather than worrying about where she might be sleeping, Chase offered her a place to stay … in his apartment. Most fans suspected it would only be a matter of time before the new living arrangements brought the two together. While it didn't do quite that, it still made fans hopeful.
How fans are responding
Deciding to break up a popular couple like Chase and Willow and build a new relationship is always risky. Some fans rant and rave while other fans think the possible new couple is the cutest thing ever. It's often difficult to know which fan base will be larger and more vocal.
Based on the response to Brook Lynn and Chase's living arrangements, it appears that fans of the handsome cop are excited about the possibility of a romance between Chase and Brook Lynn, although it seems Chase might still be in love with Willow.
If the show's writers decide to pursue a Chase/Brooke Lynn relationship, it will be interesting to see if it's the kind of relationship that becomes epic and keeps the two characters connected throughout history, or if it is a brief fling.