George and Amal Clooney Met in the Most Hilarious Way
Some of us meet our significant others on dating apps, others meet by chance at bars, events, or parties, and some lucky folks tend to meet through mutual friends. However, actor George Clooney and his attorney activist wife, Amal Clooney met in a way that neither one of them expected. Thankfully, it all worked out magically.
Though he had been married once before, to actress Talia Balsam for a few years in the late '80s and early '90s, Clooney has for the most part been a notorious bachelor. With a different model on his arm at various award shows and events for the past two decades, the ER alum had pretty much vowed never to settle down again or have children.
That all changed when Amal Clooney came whirling into his life one day in 2013. Neither Clooney nor the world was expecting it, and quite frankly, no one has been the same since.
A terrible first attempt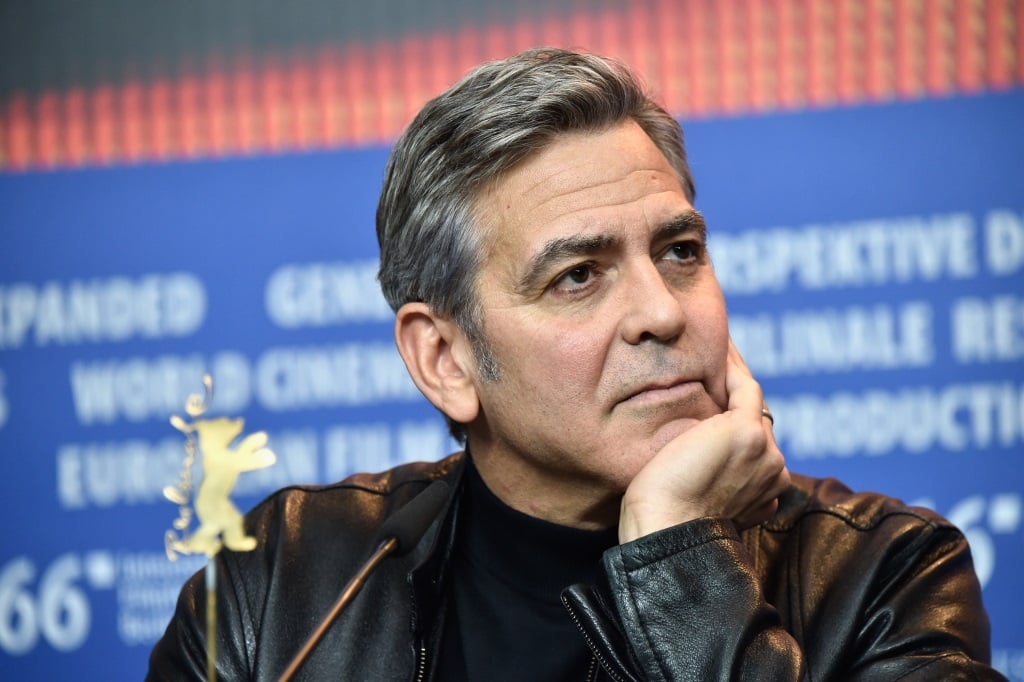 Though we all know Clooney's first wife, Talia Balsam, as Roger Sterling's ex-wife on Mad Men, most people forget that she and Clooney were actually married.
Neither one of the actors talk about their first marriages very much, but Clooney told Esquire in 2014, "I haven't had aspirations in that way, ever. I was married in 1989. I wasn't very good at it." He also added, "I was quoted as saying I'll never get married again pretty much right after I got divorced and then I've never talked about it since."
Next: The actress who predicted it all
A long-standing bet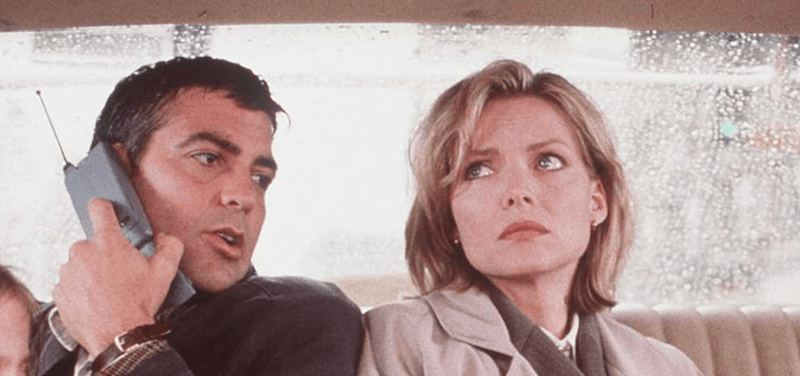 Though The Monuments Men actor might never have seen his current wife coming, his good friend, Michelle Pfeiffer, certainly did. The actors worked together on the 1996 romantic drama, One Fine Day, and since then, Pfeiffer has been betting Clooney that he would tie the knot again.
In October 2007, Pfeiffer told British TV host Jonathan Ross, "I bet him he would get married and he keeps inflating the bet – from $100 to $100,000. …I still think he will; he's a handsome devil."
Next: A random July day
A chance meeting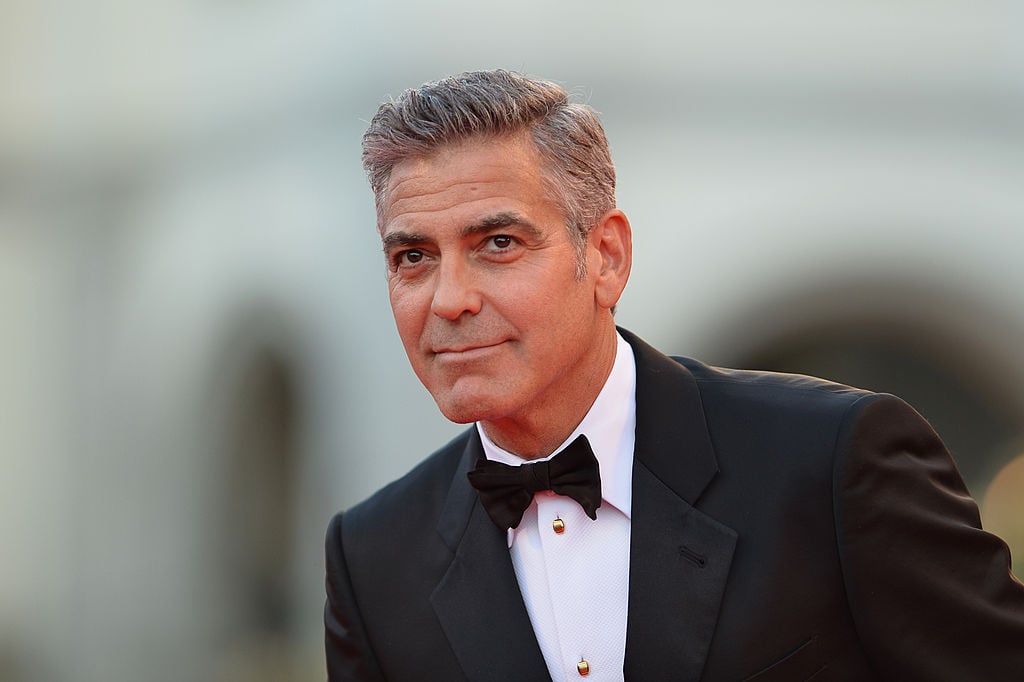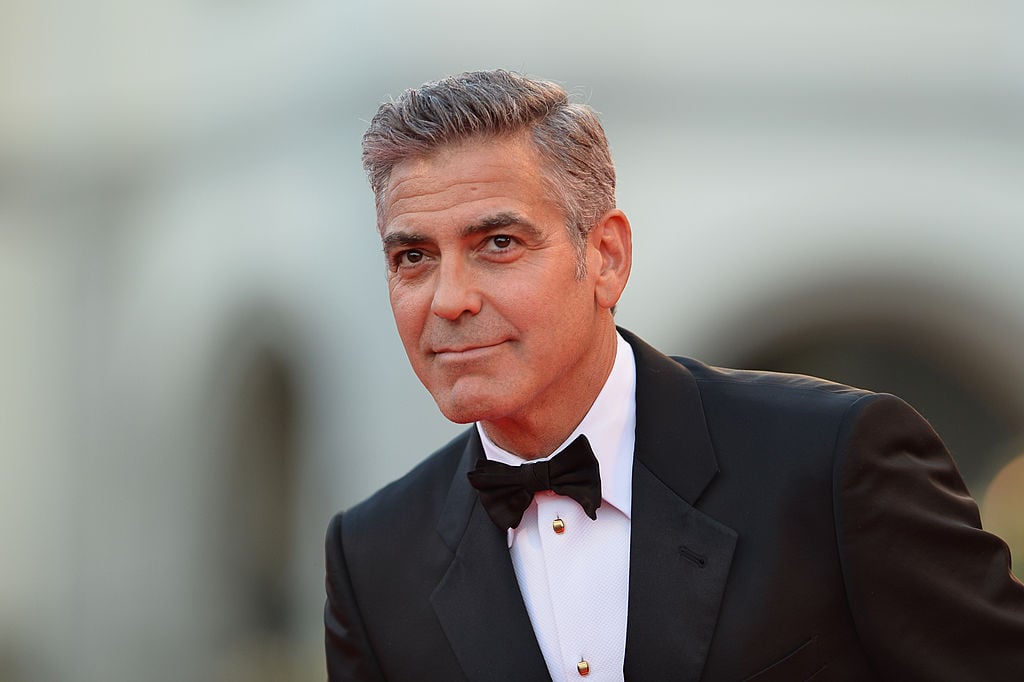 On David Letterman's new Netflix show, My Next Guest Needs No Introduction with David Letterman, Clooney finally revealed how he and Amal Clooney's whirlwind romance began. It started on a random July day in 2013 at his home in Lake Como, Italy. What are the chances that you meet the love of your life without ever having to exit your front door?
Clooney remembered, "I didn't leave the house. No, it's the wildest thing. A mutual friend of ours said, 'I'm stopping by and can I bring my friend?' And I was like, 'Of course.' I got a call from my agent who called me and said, 'I met this woman who's coming to your house who you're gonna marry.'"
Next: The one funniest part about their first meeting 
First dates with the parents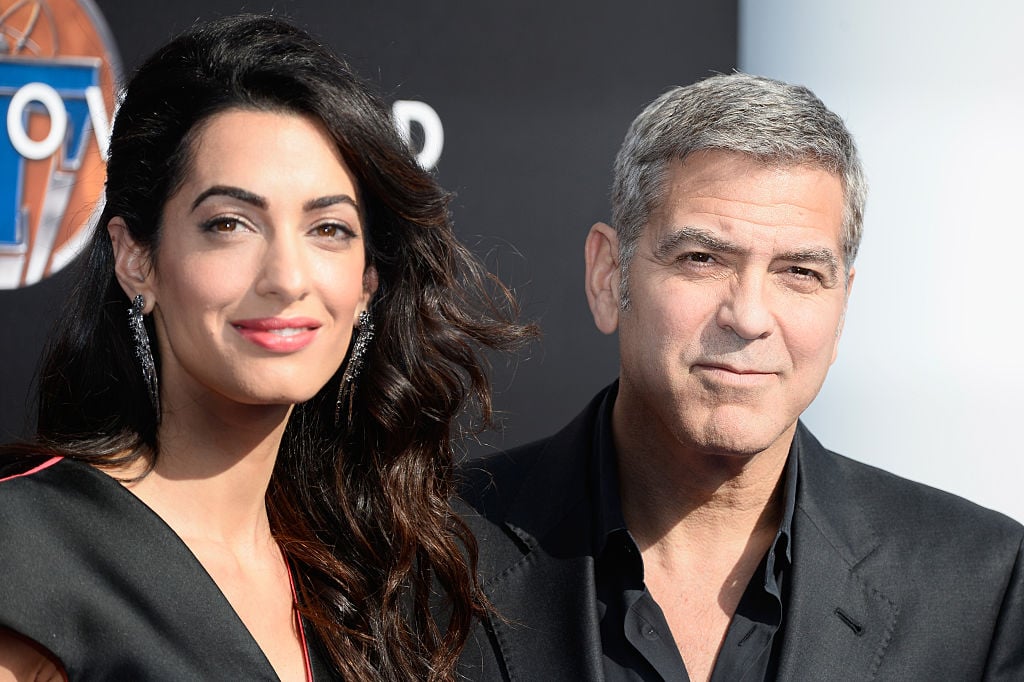 The hilarious thing about the Clooneys first meet and greet was the fact that the actor's parents met Amal when their son did. How awkward is it to have sparks flying with your parents looking on. It was like a bizarre but less terrifying version of Meet the Parents.
The funniest thing was my mom and dad were visiting, so my parents were there, and we just talked, and we stayed up all night talking and then, you know, I got her email address 'cause she was going to send me some pictures of my parents and then, we started writing and I didn't really, I didn't know if she wanted to go out with me. I just thought, you know, we were buddies.
Next: Father knows best
A father's intuition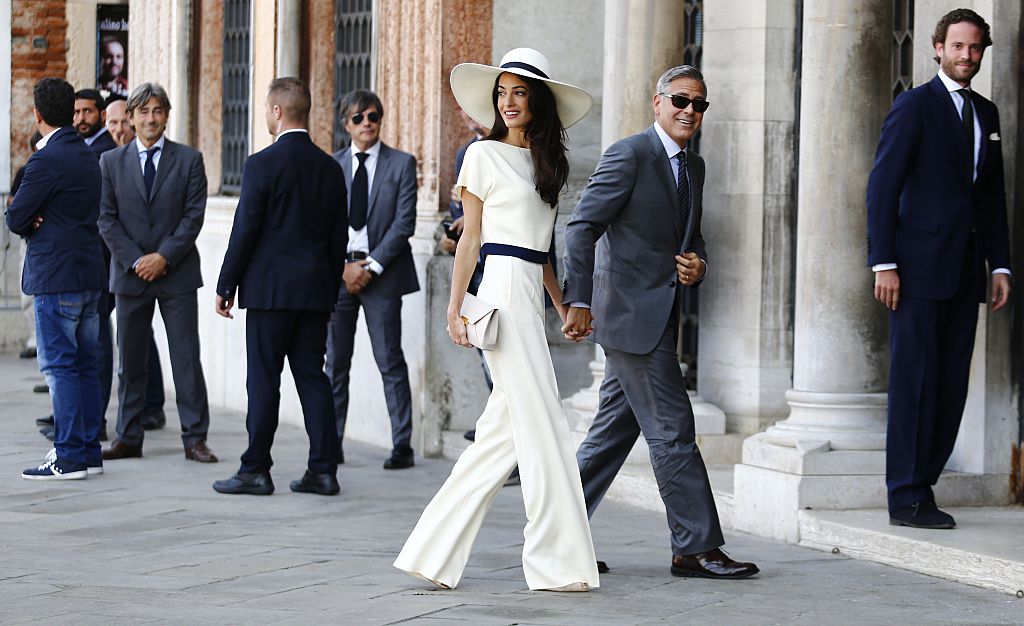 The Ocean's Eleven actor may not have initially thought his future wife would go for him, but his father, Nick Clooney, saw all of the signs.
In June 2017, the elder Clooney told People:
Nina and I were actually the ones who answered the door when Amal came in. She introduced herself to us, and we talked. She was obviously very charming, gorgeous and so clearly accomplished, but by the time we had supper that night, it was clear there was a kindness to her and an inclusiveness. By the end of supper, I started looking over at Nina and saying, 'Look ouuuut, this could be trouble for this young man!'
Next: The proposal
Put a ring on it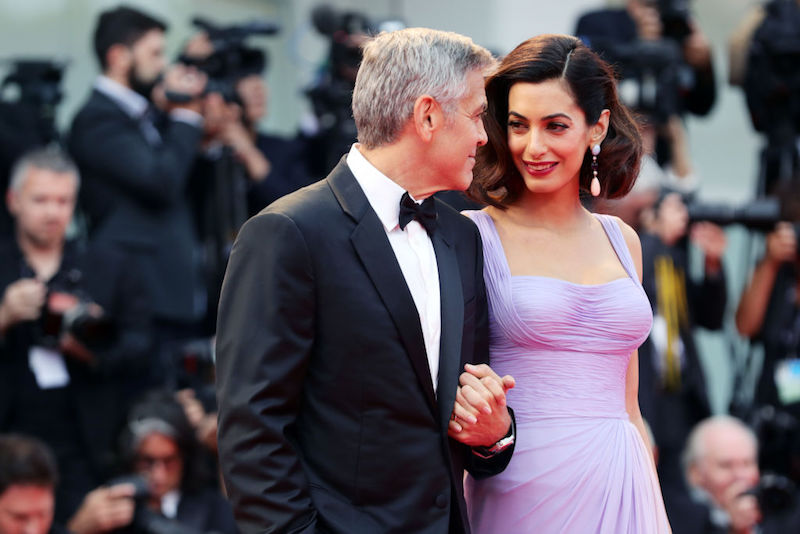 From the moment they exchanged email addresses, the Clooney's romance took off. They spent Christmas 2013 together in Cabo San Lucas, went on a safari in Kenya, and by February 2014, the actor/director was planning to pop the question.
I knew fairly quickly that I wanted to spend the rest of my life with Amal (but) we had never talked about it, so there wasn't like a 'Hey, maybe we should get married.' Literally, I dropped it on her. And she just kept saying, 'Oh my god,' and 'Wow' – completely unexpected. We just sat there and finally I said, 'Listen, I'm 52, and I've been on my knee now for about 28 minutes, so I gotta get an answer out of this or I'm going to throw a hip out. I might not be able to stand back up.'
Next: True love
The love of his life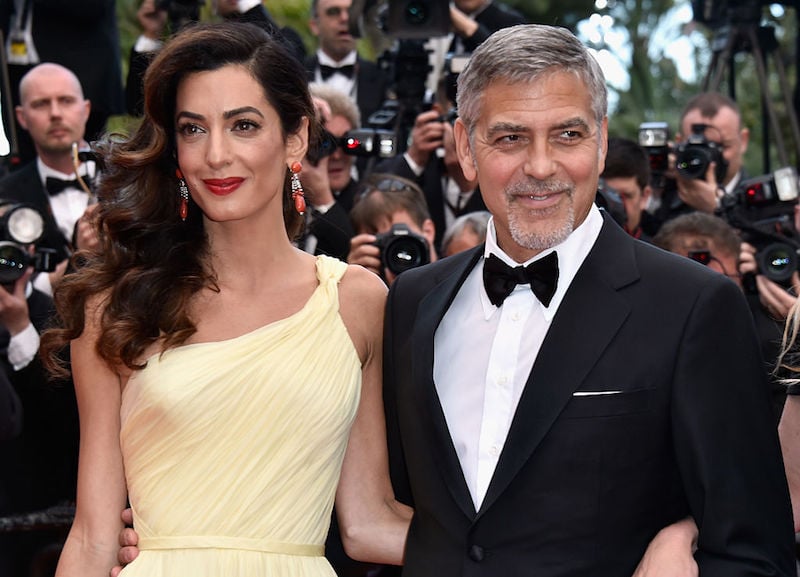 The philanthropists and power couple tied the knot in September 2014 and welcomed twins, a daughter and a son named Ella and Alexander, respectively, in June 2017. These days they couldn't be happier.
Clooney told Marie Claire U.K., "I have someone who I can talk to about anything and someone who I care more about than I've cared about anybody."
To think, it all began with a strange chance meeting with his parents present. We suppose it shows that you can certainly find love anywhere.
Follow Aramide on Twitter @midnightrami.
Check out The Cheat Sheet on Facebook!