George Clooney Says People Filmed His Nearly Fatal Motorcycle Accident Instead of Trying To Help
George Clooney's 2018 motorcycle accident nearly killed him. The crash occurred when he was driving on a busy road in Sardinia, Italy. He was knocked off his bike, flew into the air, crashed into a windshield, and then landed on the road. Thankfully, he didn't suffer major injuries.
While the collision made Clooney think he was about to die, he opened up about the horrifying moment directly after when few onlookers rushed to his aid.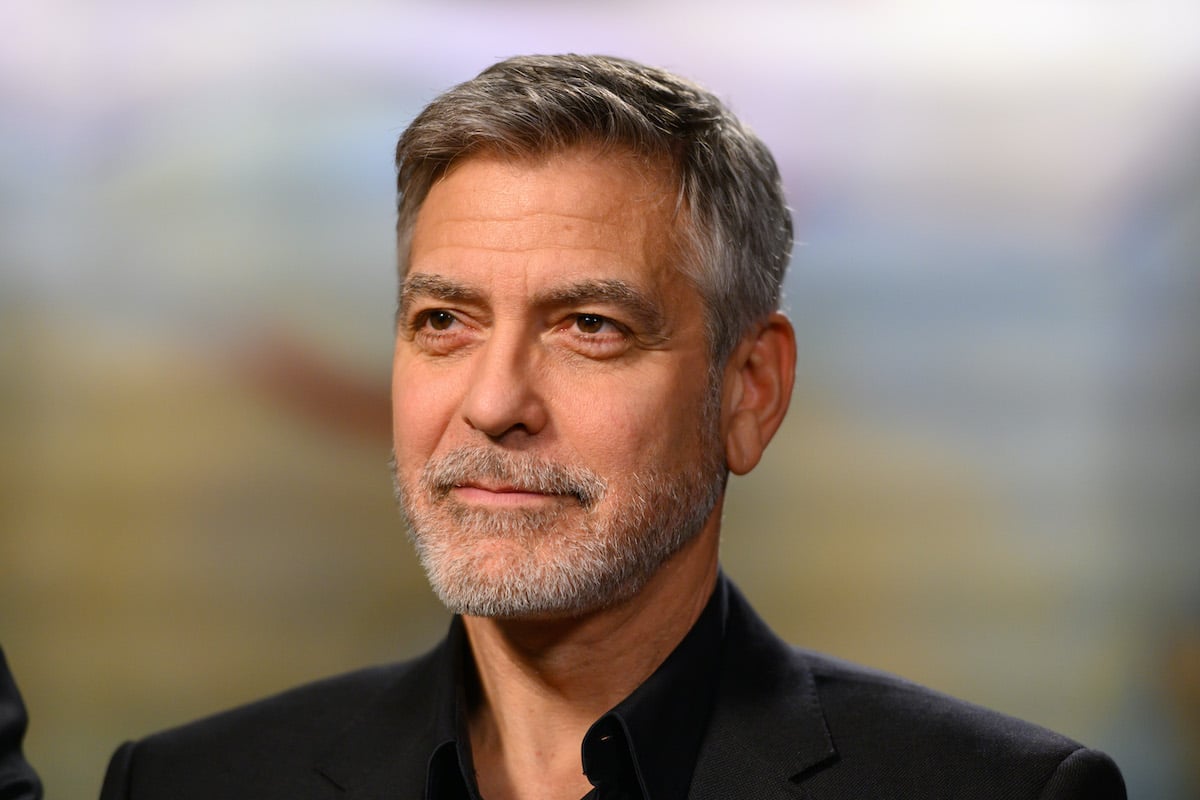 George Clooney's nearly fatal motorcycle accident knocked his shoes off his feet
Clooney no longer rides motorcycles because of the accident—a choice he made with his wife, Amal Clooney. The crash happened when he was on location for Catch-22. As the actor described it, he was going 75 miles per hour when he collided with a car.
"He literally turned directly in front of me," he told GQ. "I launched. I go head over heels. But I landed on my hands and knees. If you did it 100 times, maybe once you land on your hands and knees, and any other version you land, you're toast. It knocked me out of my shoes."
"When I hit the ground," Clooney continued, "my mouth—I thought all my teeth were broken out. But it was glass from the windshield."
Having hurt his neck in the collision, he was convinced he would be paralyzed. He was "waiting for the switch to turn off," but it didn't. He had surgery done on his neck in 2020.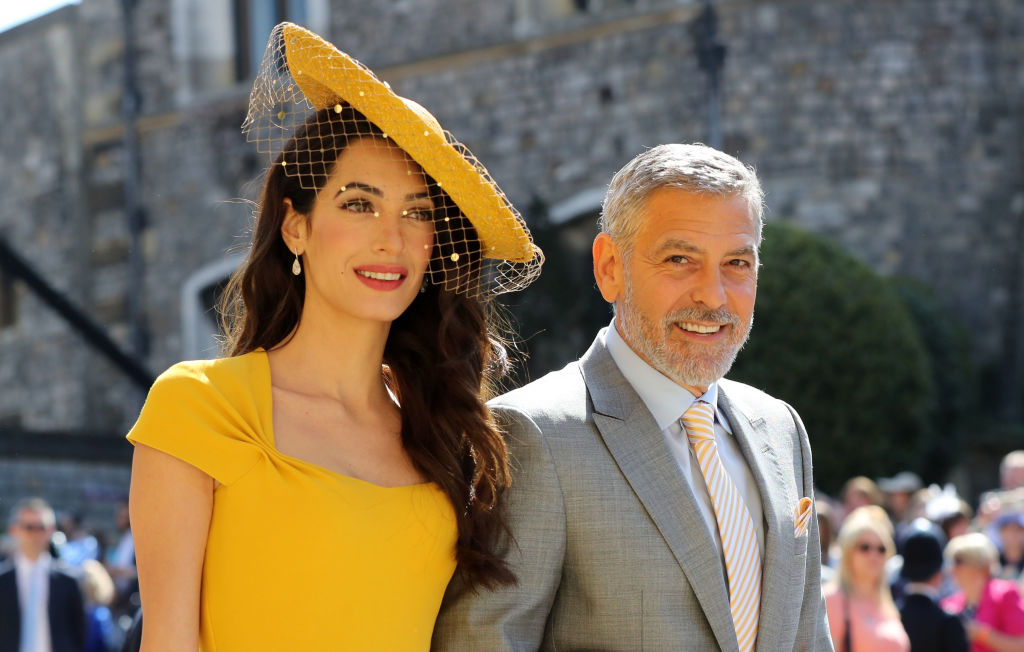 George Clooney thought of Amal and their kids during the crash
Clooney thought only of his family during those moment when he was flung from his vehicle.
"My kids were like a year old, and mostly it was just the thought that this was it and that I wasn't gonna see them again," he said.
The Oscar winner was with his friend and co-producer, Grant Heslov, when the crash happened. Clooney told the outlet that Heslov held him while they waited for an ambulance to arrive.
"I was on the ground. I was really screaming. Like, really screaming. And Grant came back, and he was screaming at everybody to get an ambulance," he said.
As Heslov told the outlet, he thought Clooney was dead at first.
"While we're waiting for the ambulance, I'm literally holding his head in my lap, saying, 'It's okay, it's going to be fine,'" Heslov said. "Meanwhile there are people taking pictures."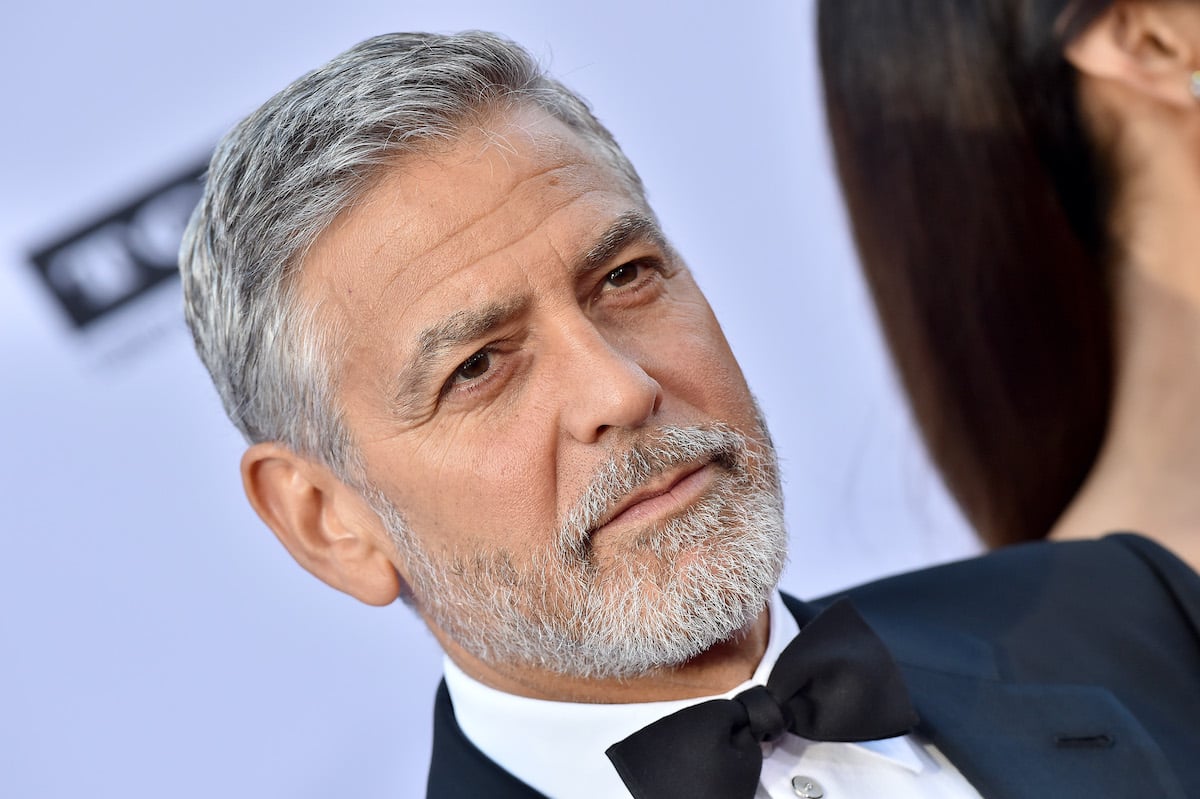 George Clooney said people were more interested in filming his crash than they were in helping him
That moment when Clooney and Heslov saw people recording the crash and aftermath is what the actor remembers as one of the most horrific parts of the day. The director told AARP he's typically not a negative person, but that moment was disheartening and unforgettable.
"I'm not a cynical guy, but I will always, always remember that moment, because nobody was jumping to go call for help or coming to help. For them the worst moment of my life was entertainment," he said.
The Ocean's 11 star clarified that he doesn't think his fame had anything to do with him being filmed in that moment, rather it was incessant attention-seeking behavior that made the onlookers document everything.
"People are getting killed because they're taking a shot of a car crash coming toward them," Clooney said. "We're living in this world where everybody is trying to make themselves fascinating or important or something. When the reality is: Put that phone down."
Indeed.