George Clooney Can't Stop Laughing at This Gross Prank His Son Played on Amal
George Clooney and Amal Clooney's kids are only 3 years old, and he's already teaching them how to troll their mother. The actor revealed in a recent interview a truly gross prank he taught his son, Alexander, to pull on his poor mother, and Clooney can't stop laughing at it.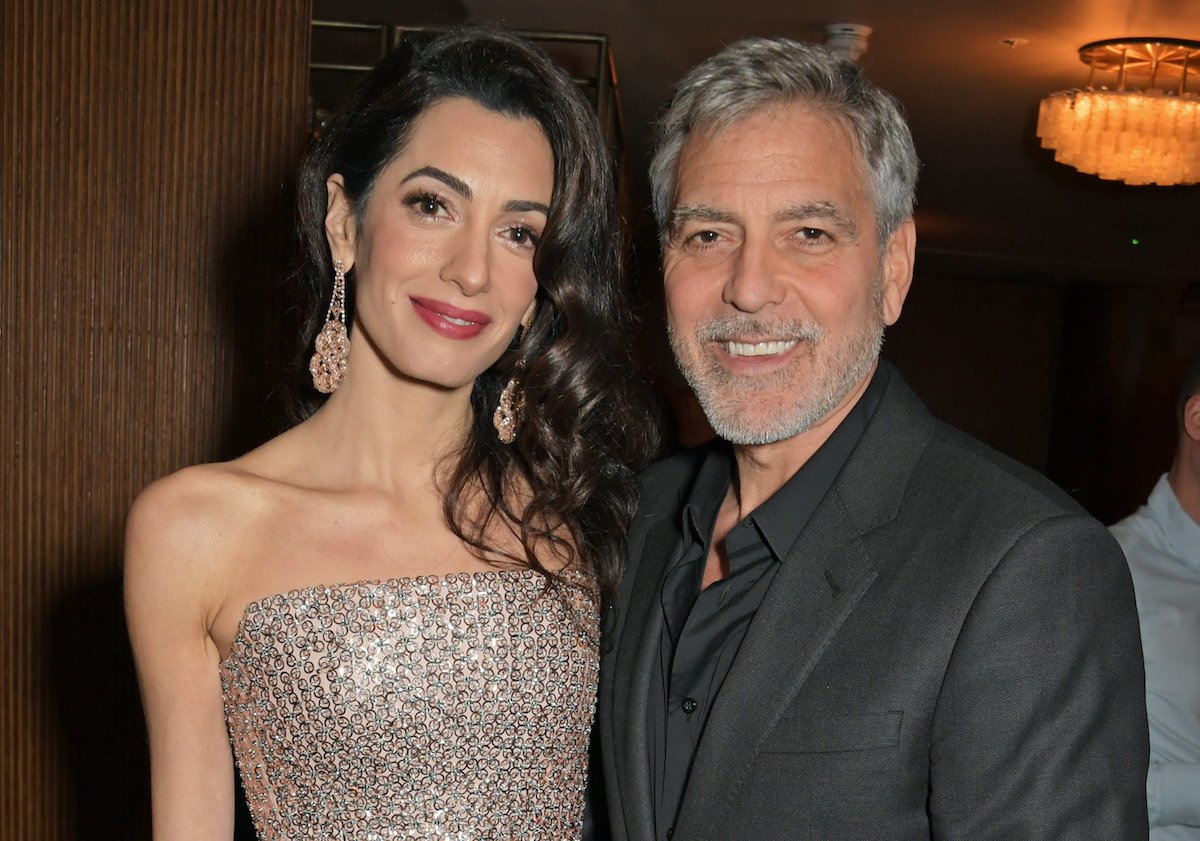 George and Amal Clooney's kids are already fluent in Italian
Outside of the typical parenting guidance, Clooney is making sure to teach Ella and Alexander some fun stuff. For example, they're already fluent in Italian at just 3 years old, which will come in handy for future trips to Lake Como.
Clooney's son crashed his dad's Zoom interview with GQ during the coronavirus (COVID-19) quarantine.
"Oh, hey! Here's Alexander," Clooney said on the call with interviewer Zach Baron. "Here's my son. Come here! Say hi! Say hello! Say 'Hi, Zach!'"
"You've got chocolate on your face. Do you know that? What is that? Did you have chocolate?" he asked the toddler.
"Yeah," Alexander responded.
As Clooney went on, "Yeah? You did? Hey, Alexander? Let's see. How old are you now—15?"
"No," his son replied.
"How old are ya?"
"Three. Because I got my birthday."
"Yeah, you had your birthday! And do you speak fluent Italian?"
"Yeah!"
"Say something in Italian," Clooney urged. "Let's hear you say something in Italian. Say 'It's very hot today' in Italian."
Without missing a beat, the 3-year-old said, "Molto caldo."
"Molto caldo!" Clooney said with glee.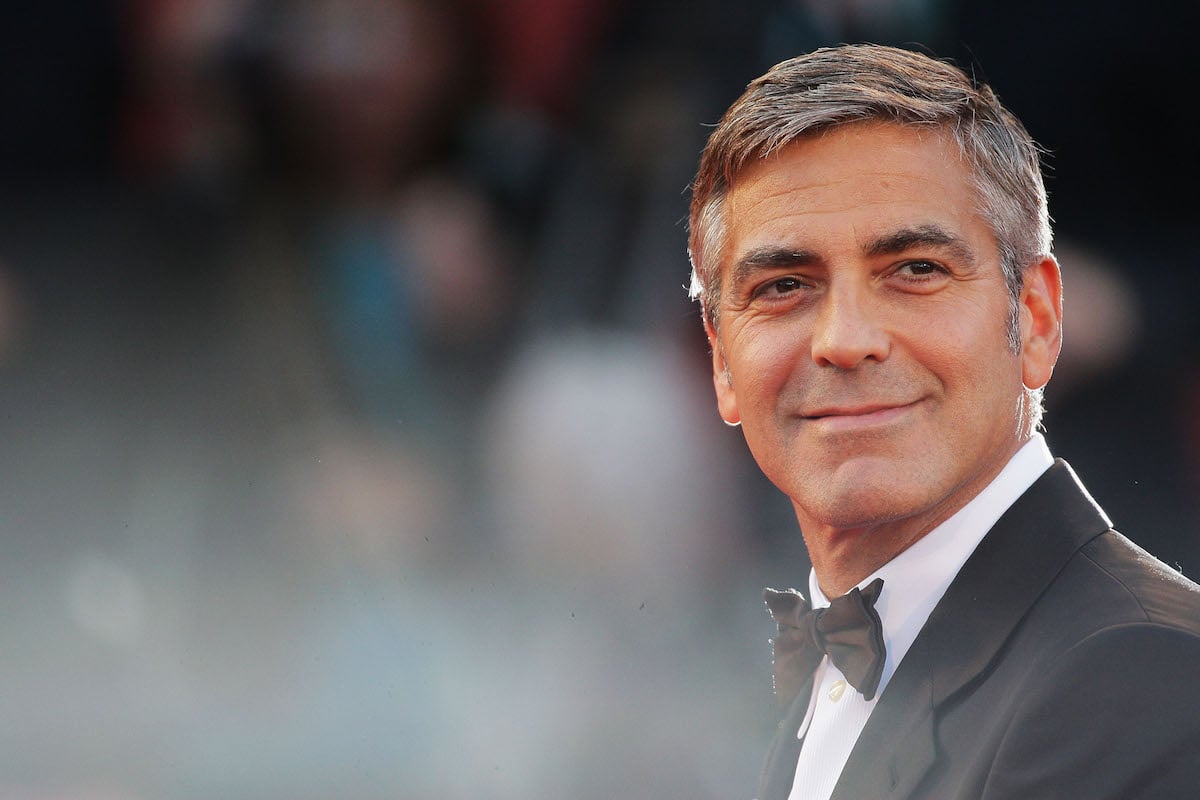 RELATED: George Clooney Did a Truly Bizarre Thing With His 'Midnight Sky' Beard After Shaving It
George Clooney mends Amal's dresses and his kids' clothes
Clooney has also found himself busy with lots of housework during quarantine. While he was able to collaborate remotely with his team to complete and release Netflix's The Midnight Sky, he had a lot of down time that he filled with redecorating his house, tidying up after his toddlers, and mending his family's clothes.
Clooney told AARP:
"I do a lot of sewing the kids' clothes. And my wife's dress that tore a couple of times. I was a bachelor for a long time and didn't have any money, and you have to learn how to repair things. If we were on an island and you had to pick somebody to help you survive, I would pick me. Ask all of my friends and they would pick me, too. I can make a waterspout out of this and a pitcher out of that."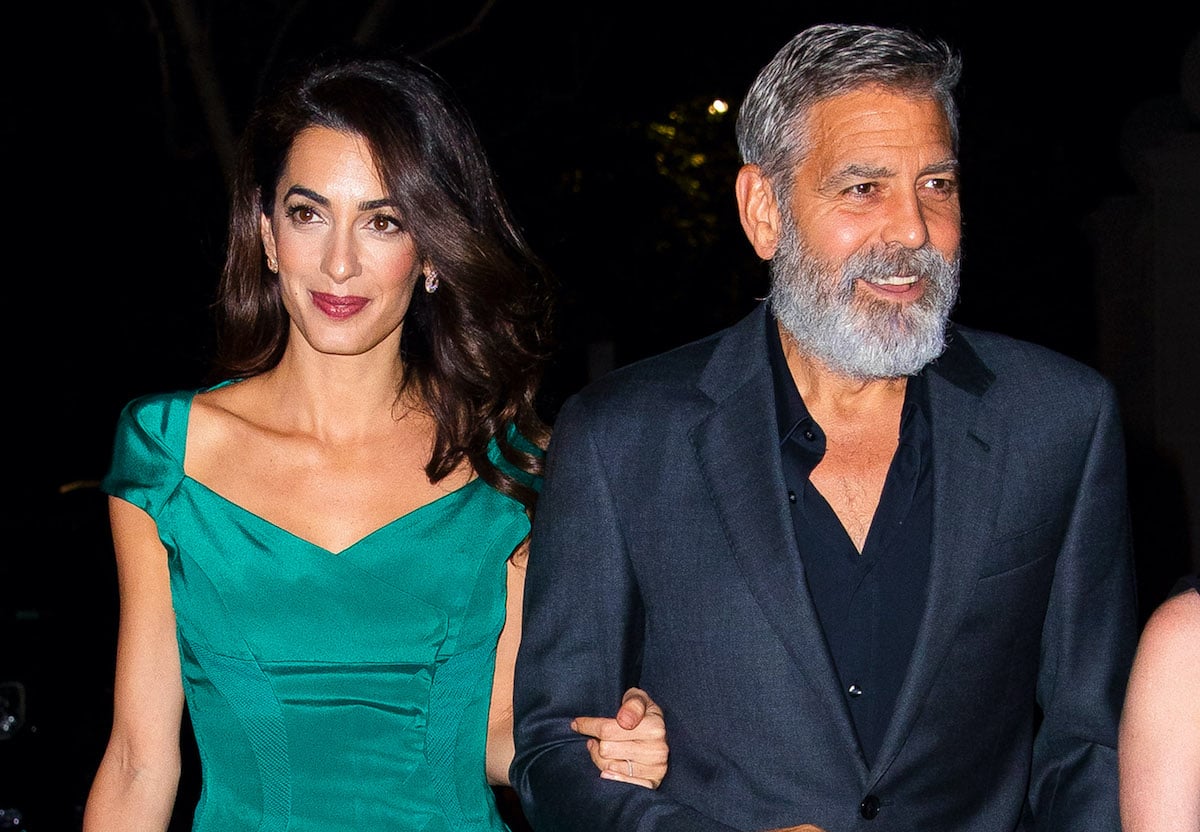 RELATED: George Clooney Says Quarantine With Amal and Their Kids Helped Him Understand His Mother
George Clooney taught his son how to prank Amal with a banana
One skill that wouldn't be necessary on that island is the prank he taught Alexander. Clooney detailed the trick to the outlet, saying "it's outrageously fun" to watch it play out.
"Yesterday, I taught Alexander to take a piece of banana, chew it up and then spit it into a napkin," the star shared. "Then stand next to his mom, pretend to blow his nose into it and look down until Mama looks at it. Then eat it. It's just outrageously fun."
Poor Amal.