George Clooney Confirms Rumor He Gifted 14 Friends $1 Million Cash Each
George Clooney has a reputation for being a good guy and a rumor about his generosity only reinforces the rep. The actor had a little help from his friends before he was famous and found the perfect way to pay them back for the assistance — by giving them $1 million each, in cash.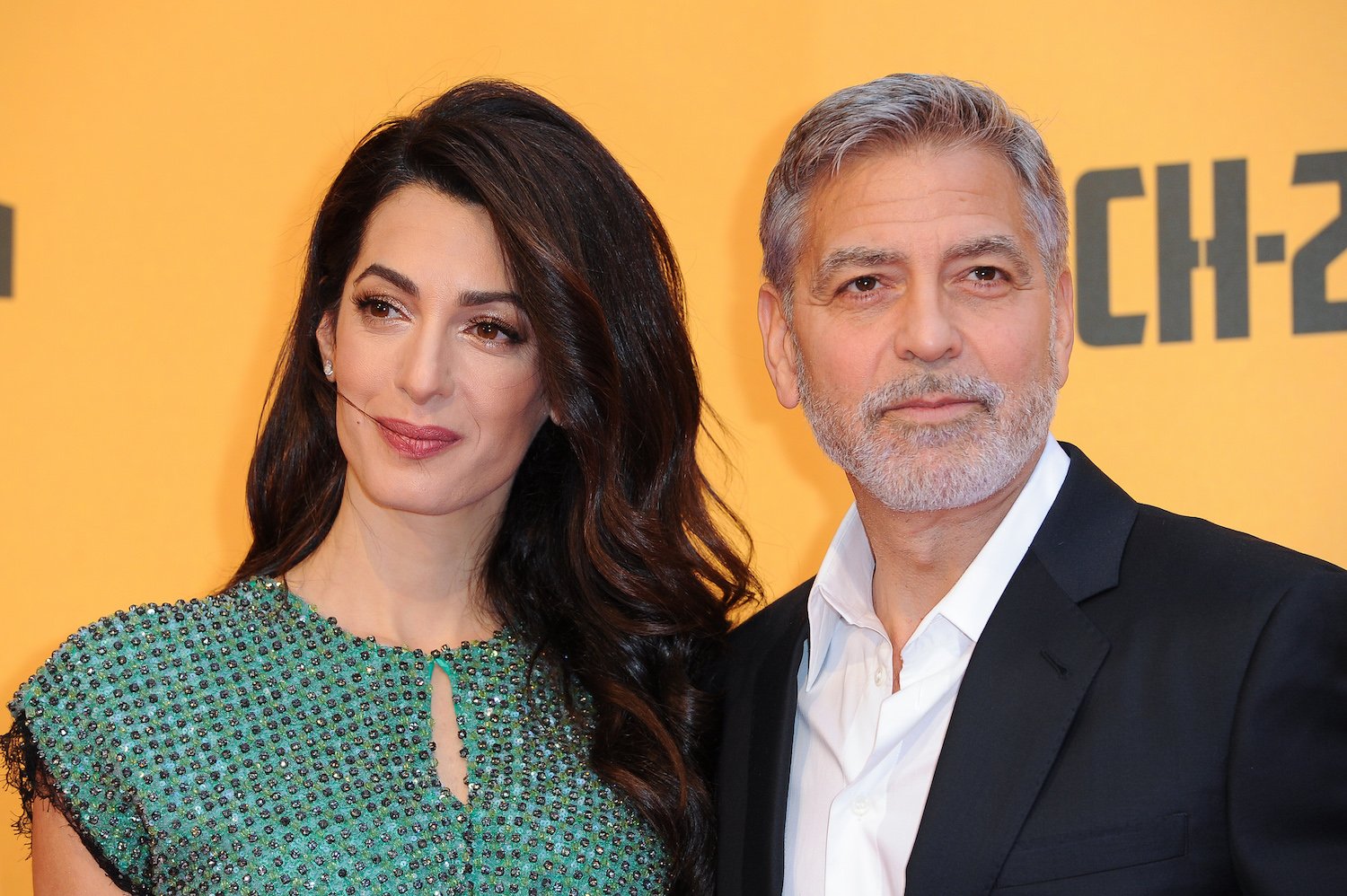 George Clooney gave 14 friends $1 million each
Clooney finally confirmed the rumor that he gifted some of his friends $1 million for helping him out, telling GQ the facts behind the story that was first revealed by his pal Rande Gerber in 2017.
In the December/January 2021 issue of GQ, Clooney was asked about the rumor and finally dished on the details — it's all true. He gave 14 of his friends $1 million in cash in 2013.
Clooney shared that he and Amal "had just met" and weren't dating and he felt that since he was single and had money to spare, he could share the wealth with some of the folks who helped him along the way.
"I was a single guy. All of us were aging. I was 52 or something. And most of my friends are older than me," he explained.
George Clooney explained why he wanted to give the generous gift
The actor explained that the cast of Gravity were given percentages of the movie because "they thought it was gonna be a flop, and that ended up being a very good deal." Clooney decided that since he had extra money and no wife or kids, he could use it to thank his pals.
"And I thought, what I do have are these guys who've all, over a period of 35 years, helped me in one way or another," he explained. "I've slept on their couches when I was broke. They loaned me money when I was broke. They helped me when I needed help over the years. And I've helped them over the years. We're all good friends."
He continued, "And I thought, you know, without them I don't have any of this. And we're all really close, and I just thought basically if I get hit by a bus, they're all in the will. So why the f*ck am I waiting to get hit by a bus?"
RELATED: Is Meghan Markle Being Treated Like Princess Diana by the Media? George Clooney Weighs In
Related post url: 
He wanted to gift it in cash, which proved challenging
Clooney decided that giving each pal a bag of cash was the move and tracked down a Los Angeles source where "they have giant pallets of cash." He got an old florist van, drove it into the elevator, and went down to the vault, where he loaded up the cash.
Clooney had only told his assistant "and a couple of security guys that were sh*tting themselves," he explained. "And we brought it up, and I bought 14 Tumi bags, and then I packed in a million bucks, cash, which isn't as much as you think it is, weight-wise, into these Tumi bags."
Once he had the money, he had his friends over the next day so he could present them each with a bag of cash.
"And I just held up a map and I just pointed to all the places I got to go in the world and all the things I've gotten to see because of them," Clooney recalled. "And I said, 'How do you repay people like that?' And I said, 'Oh, well: How about a million bucks?'"
"And the fun part about it was: That was the 27th, the 28th of September. A year later, on the 27th of September, just by happenstance, was the day I got married," he added.