George Clooney Remembers Fans Filming Him Immediately After 2018 Motorcycle Crash: 'You Really Are Here Just for Their Entertainment'
George Clooney's 2018 motorcycle accident made him realize he really was just entertainment to fans.
George Clooney is an iconic actor who has brought home three Golden Globe Awards and two Academy Awards. He has starred in many television shows, including ER, but is most notable for his film roles like Out of Sight, Descendants, Ocean's Eleven, Gravity, and many others. Behind the scenes, he is a man who loves pranking others and is always ready for a laugh. Recently, however, he opened up about a motorcycle crash from 2018 that he was involved in. He landed in a way that allowed him to avoid serious injury, but as he came to, he was struck with an epiphany as fans gathered around to take videos and photographs of him. Keep reading to learn more about George Clooney's motorcycle accident, along with the epiphany he had immediately afterward.
George Clooney was in a motorcycle accident in 2018
George Clooney's motorcycle accident occurred during the filming of Hulu's Catch-22 series in Italy. While on the way to the set one fateful day, he crashed into a car that had turned in front of him and went airborne before landing on the ground. He described the incident as going head over heels but landing on his hands and knees.
"If you did it 100 times, maybe once you land on your hands and knees, and any other version you land, you're toast," he told The Sunday Times. Upon landing, he hit the ground with his mouth and thought he had knocked out his teeth. In reality though, it was just the busted windshield in his mouth.
In the moments after he woke up, he thought of his wife and kids, and the many fans who were taking videos of him. His thoughts then veered toward the knowledge that:
"If you're in the public eye, what you realize when you're on the ground thinking it's the last minute of your life is that, for some people, it's just going to be entertainment for their Facebook page … I'm a pretty positive guy, but that told me — clearly — that you really are here just for their entertainment."

George Clooney
The accident caused him to have pain in his pelvis, as well as bruises on his legs and one arm. He has not been on a motorcycle since the accident, instead choosing to play it safer for his family.
Clooney recently opened up about turning 60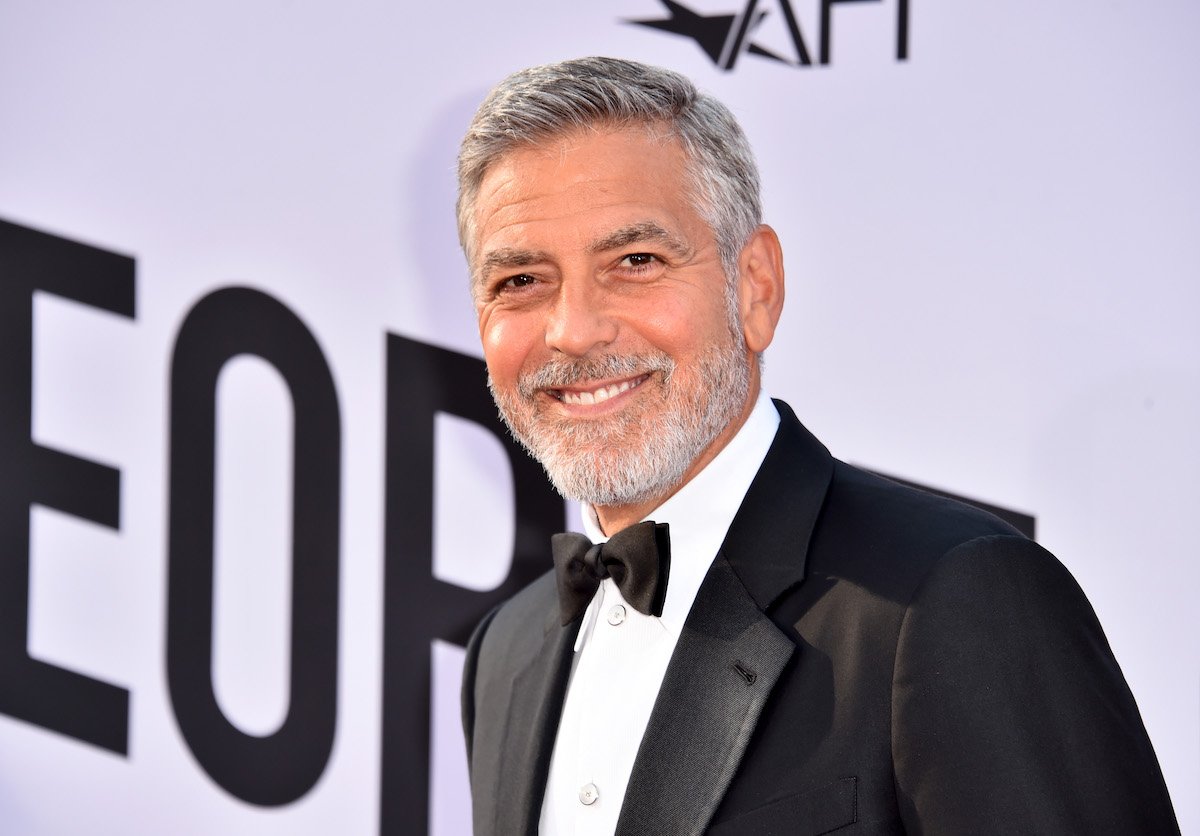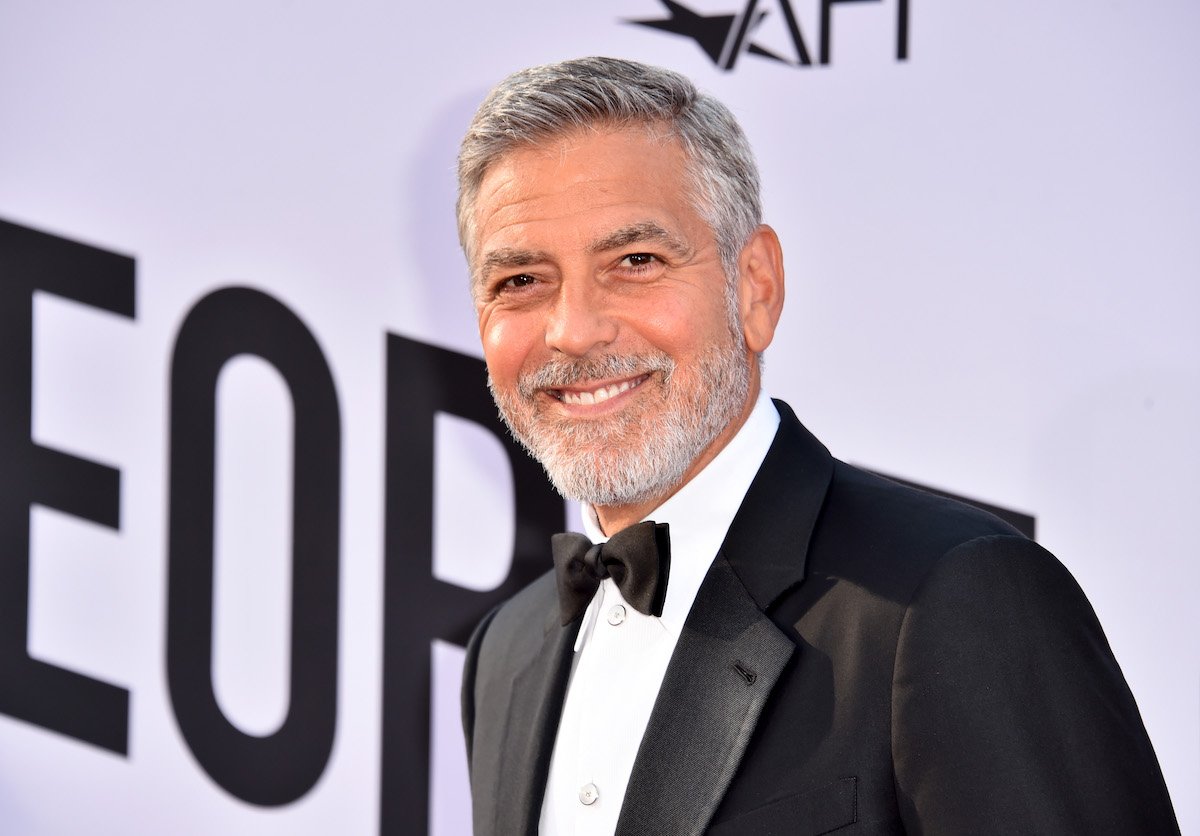 For someone who survived such an accident that could have been fatal had any single thing gone slightly different, Clooney's take on reaching 60 is quite interesting.
"Turning 60 is a bummer, but it's that or dead," he told The Sunday Times, according to People. He went on to say that he told his wife, "Knock on wood, I'm healthy. I still play basketball with the younger gang. I feel good. But in 20 years, I'm 80 and 80 is a real number."
Since Clooney and his wife have two small children, now 4, he acknowledges that he wants to be able to "live all of this."
Clooney and Amal's love was unexpected
At the time of the accident, he thought of his wife, Amal Clooney. He also thought about their then 1-year-old twins, Ella and Alexander.
The relationship between Clooney and his wife is a true love story. He was a bachelor for many years with no intention of getting married before meeting Amal, a human rights lawyer, in July 2013. The two officially went on a date later that year after writing and emailing each other.
The two were married on Sept. 27, 2014, and though unplanned, they confirmed they were expecting twins in February 2017.
The twins arrived in June 2017, making the happy couple first-time parents.