George Clooney Reveals His Reaction To Finding Out Amal Clooney Was Having Twins
Fatherhood suits George Clooney well. At least, he seems to think so! In a new interview with Sunday Morning, the Ocean's 11 alum gave a rare update about life with his wife, human rights lawyer Amal Clooney, and their 3-year-old twins, Ella and Alexander.
In the interview, he shared what it's been like to be at home with Amal (née Alamuddin), and kids during the coronavirus (COVID-19) pandemic, and he also revealed what he said the moment he and Amal learned they were going to have twins.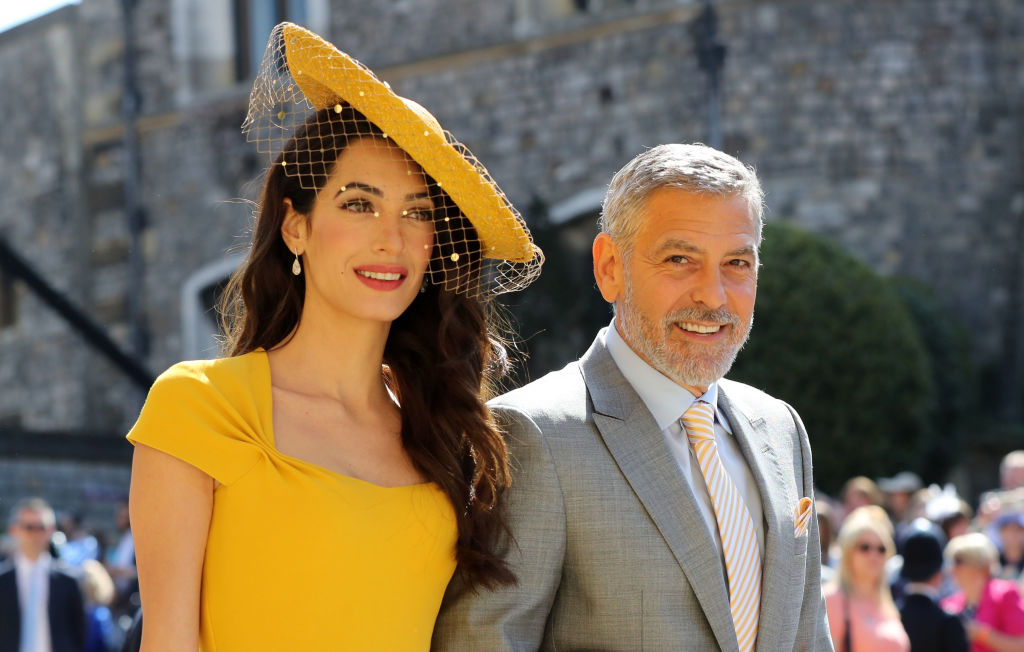 George Clooney never saw his life with Amal coming
As Clooney said in the interview, he never expected someone like his wife to come into his life. He had been a perpetual bachelor up until their 2014 wedding in Italy, and life has never been the same ever since. (He was married briefly to Talia Balsam from 1989 to 1992.)
"There is no question that having Amal in my life changed everything for me," he said. "It was the first time that everything that she did and everything about her was infinitely more important than anything about me."
"And then we had these two knuckleheads," he added, referring to Ella and Alexander, who were born on June 6, 2017. "It is very fulfilling and something I wasn't at all… didn't see coming."
George and Amal Clooney never planned on marriage and kids
What's really interesting is what the ER alum revealed next.
"We never talked about marriage when we were dating," the 59-year-old said. "I asked her out of the blue, took her a long time to say yes. I was on my knee for like 20 minutes, I finally said, 'Look, I'm gonna throw my hip out.'"
Not only did they not plan on getting married at first, but they also didn't intend to have any kids, let alone two.
"We never talked about having kids, and then one day we just said, 'What do you think?'" Clooney shared. "We go to the doctor and you do the ultrasound. They're like, 'You got a baby boy!' and I was like, 'Baby boy, fantastic!' And they go, 'And you got another one there.' I was up for one. Again, I'm old. All of a sudden, it's two. It's hard to get me to not talk and I just stood there for like 10 minutes just staring at this piece of paper going, 'What? Two?'"
Now that the initial shock of having twins has long subsided, the Oscar winner admitted he's "so glad" Ella and Alexander have each other, noting that their twin dynamic is "unbelievable."
He also joked that he has more respect for his mother (also a parent of two) now than ever before.
"It's been a while since I did 15 loads of laundry in a day and mopped floors and all these doors over here I stained," he joked about parenting during a pandemic. "I always say I felt like my mother in 1964, because she had two kids and no help. I don't know she did it now, I have more sympathy for her now than ever."
Clooney's next project is the space drama The Midnight Sky, debuting on Netflix Dec. 10.