George Clooney Said That 'Fame Can Be Very Dangerous' If You Start to Enjoy It
George Clooney is an iconic Hollywood movie star who has earned acclaim for his political activism as well as for his acting and filmmaking. Clooney became a star when he was pretty young, earning the designation of heartthrob thanks to his work in the TV series ER. But being a star can come with unique challenges. In 2012, Clooney opened up about the dangers of fame and why he is cautious about how he conducts his life.
What did George Clooney say about fame being 'dangerous'?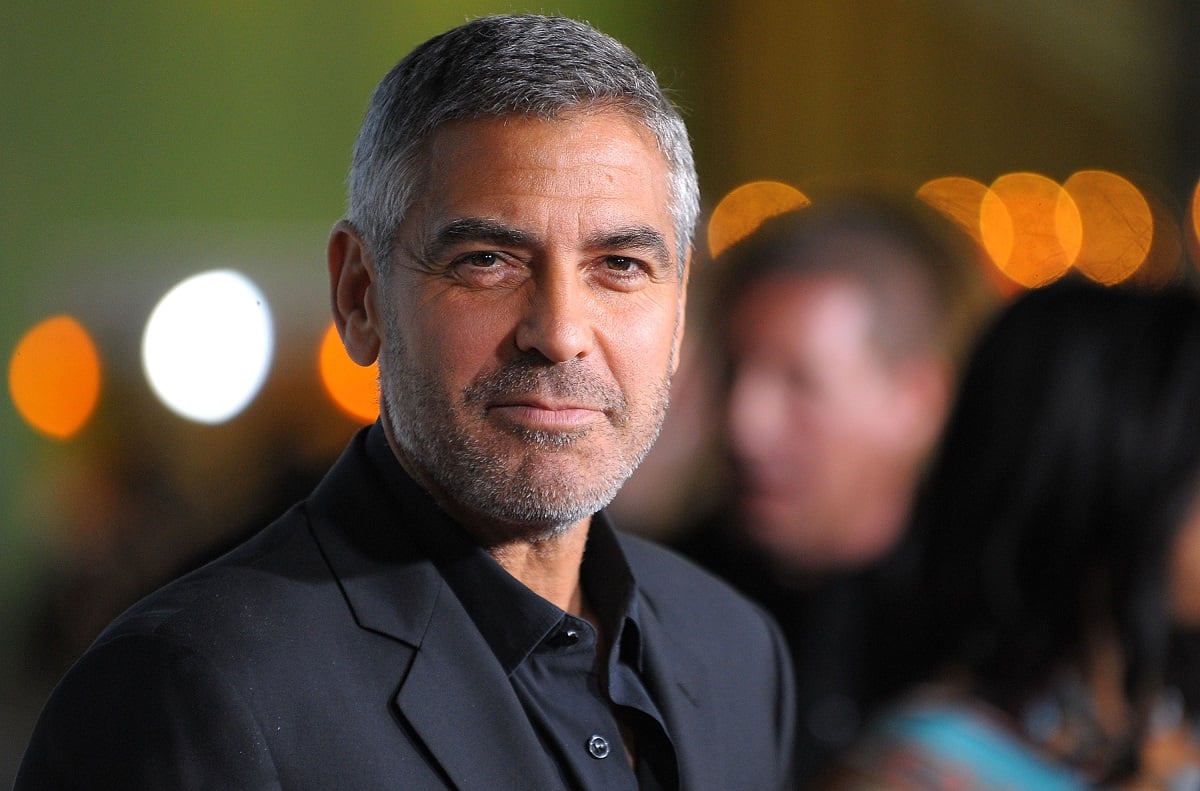 Clooney might be one of the biggest stars in Hollywood, but he knows that being a high-profile public figure can be risky business. In a 2012 interview (via IndieWire), Clooney opened up about the pitfalls of fame. "Fame can be very dangerous because you can start to enjoy that part of it… And that's not the good part of what I do for a living," Clooney said.
The actor continued. "The good part is the making of films. The unpleasant part is the fame part if you're not careful." But through it all, Clooney has maintained his humble approach to life. As he told the magazine, "If you actually lived the life that people hand to you, it'd be fantastic. Of course, no one actually is what those images are portrayed. I do happen to have a good life…But I also like to work."
When did George Clooney first become famous?
Clooney made his acting debut on TV in 1978. But it wasn't until 1994 that he became a household name. As Dr. Doug Ross in ER, Clooney received acclaim, including two Primetime Emmy Award nominations. He acted on the series for five years before departing the show in 1999 to focus his efforts on film.
By the early 2000s, Clooney was one of the world's biggest movie stars, with credits in movies like Ocean's Eleven, Confessions of a Dangerous Mind, and Syriana. He also tried his hand at directing, working on projects such as Good Night, and Good Luck. Over the past few years, Clooney has taken a step back from acting to focus on his humanitarian efforts.
George Clooney uses his fame for good
Clooney is well-known for his passion for environmentalism and dedication to speaking out for charitable causes. Since 2008, Clooney has served as one of the United Nations Messengers of Peace and is also a member of the Council on Foreign Relations.
Of course, Clooney's love life has also often been in the spotlight. Although the actor has been happily married to human rights lawyer Amal Clooney since 2014, he was previously in romantic relationships with Kelly Preston, Talia Balsam, Sarah Larson, Stacy Keibler, and Elisabetta Canalis.
After the Clooneys tied the knot in 2014, the two quickly became pop culture's hottest couple. And although Clooney had long said he likely wouldn't have children, fans were thrilled when Clooney and his wife welcomed twins in June 2017. These days, Clooney is still a force to be reckoned with in entertainment, with several new projects on the horizon. Clearly, the actor has learned to leverage his fame for good and navigate his life in the spotlight with grace.
RELATED: George Clooney Remembers Fans Filming Him Immediately After 2018 Motorcycle Crash: 'You Really Are Here Just for Their Entertainment'