George Clooney Says Quarantine With Amal and Their Kids Helped Him Understand His Mother
George Clooney had to figure out how to fill his time in quarantine just like the rest of us. The Ocean's 11 star opened up about life during the coronavirus (COVID-19) pandemic with Amal Clooney and their 3-year-old twins, and the star revealed that the experience has made him feel closer to his mother.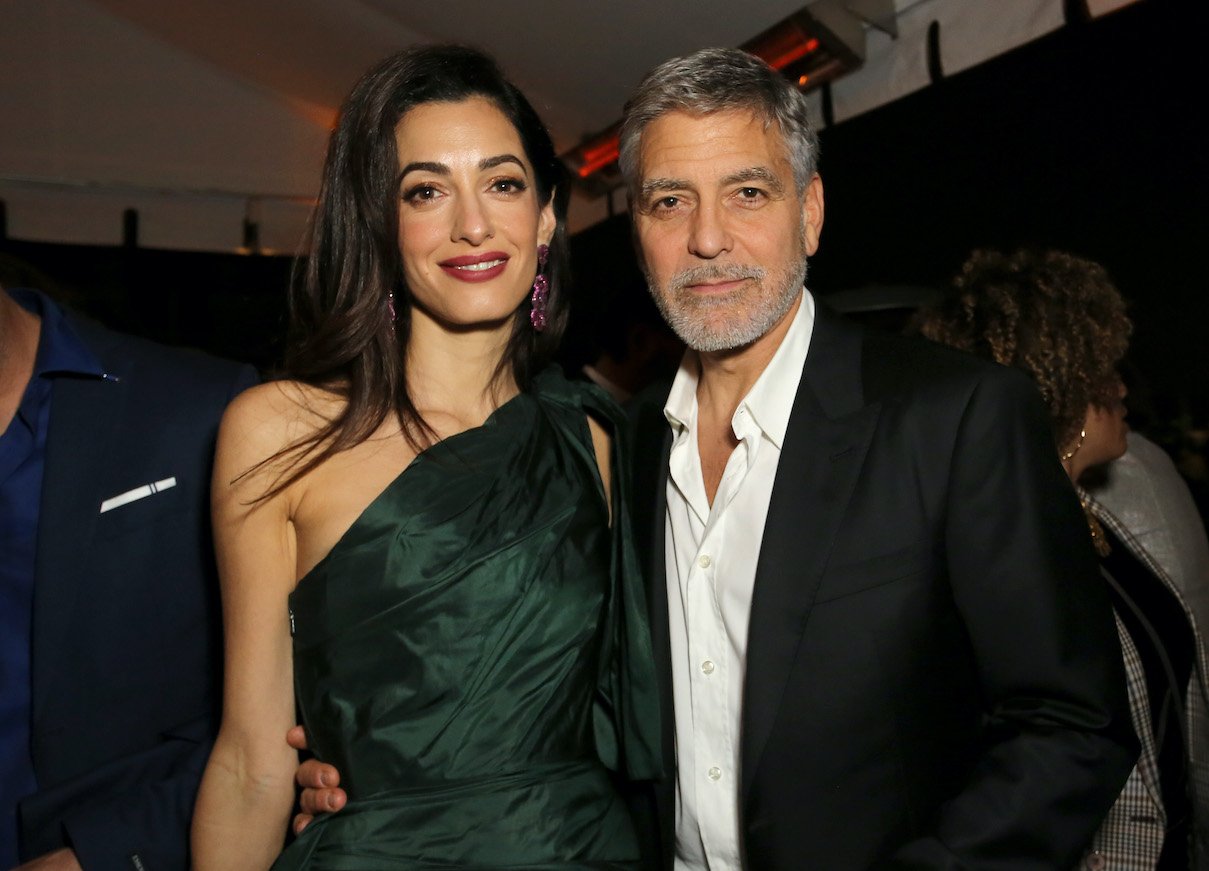 George and Amal Clooney spent quarantine at home in LA with twins Ella and Alexander
As the star told Sunday Morning, he's spent quarantine with Amal Clooney and their twin children, Ella and Alexander.
When asked if he was enjoying the time at home, Clooney joked, "Well, look. No. Of course not," highlighting the fact that no one is really happy that we were forced to stay inside because of a global pandemic.
Still, he's found ways to meaningfully pass the time, whether that be editing his upcoming Netflix film The Midnight Sky or doing his share of the household chores while his wife, a human rights lawyer, works.
"I cut my own hair and I cut my kids' hair and I'm mopping it and vacuuming and doing the laundry and doing the dishes every day," he told GQ of his quarantine activities.
In his Sunday Morning interview, he revealed he cuts his hair with a Flowbee—a vacuum-like haircutting device that he got off an infomercial in the 1980s.
"I've been cutting my own hair for 25 years," he said. "Look, my hair's like really like straw, you know? And so it's easy to cut. You can't really make too many mistakes. So years ago I bought a thing called a Flowbee … Listen, man, it works!"
RELATED: George Clooney Confirms Rumor He Gifted 14 Friends $1 Million Cash Each
George Clooney says quarantine made him respect his mother more than ever
Outside of cutting his kids' hair and cleaning up around the house, the Syriana star joked about the work he's doing at home vs. the work Amal is doing.
"Yeah, my wife is literally— Like, today she's in the middle of sort of standing up against the British government, you know, deciding that they're gonna break international law," Clooney told GQ. "So she had to retire as the envoy, and she's in there doing that. And I'm in here doing this interview."
Clearly, Clooney has the utmost respect for his wife. He also admitted that having to care for two kids at once gave him newfound respect for his mother, Nina Bruce Warren, who is also a parent of two.
"I feel like my mother in 1964," he said of life at home with Ella and Alexander. "You know, I understand why she burned her bra."
As he elaborated for Sunday Morning, "It's been a while since I did 15 loads of laundry in a day and mopped floors and all these doors over here I stained. I always say I felt like my mother in 1964, because she had two kids and no help. I don't know she how did it now. I have more sympathy for her now than ever."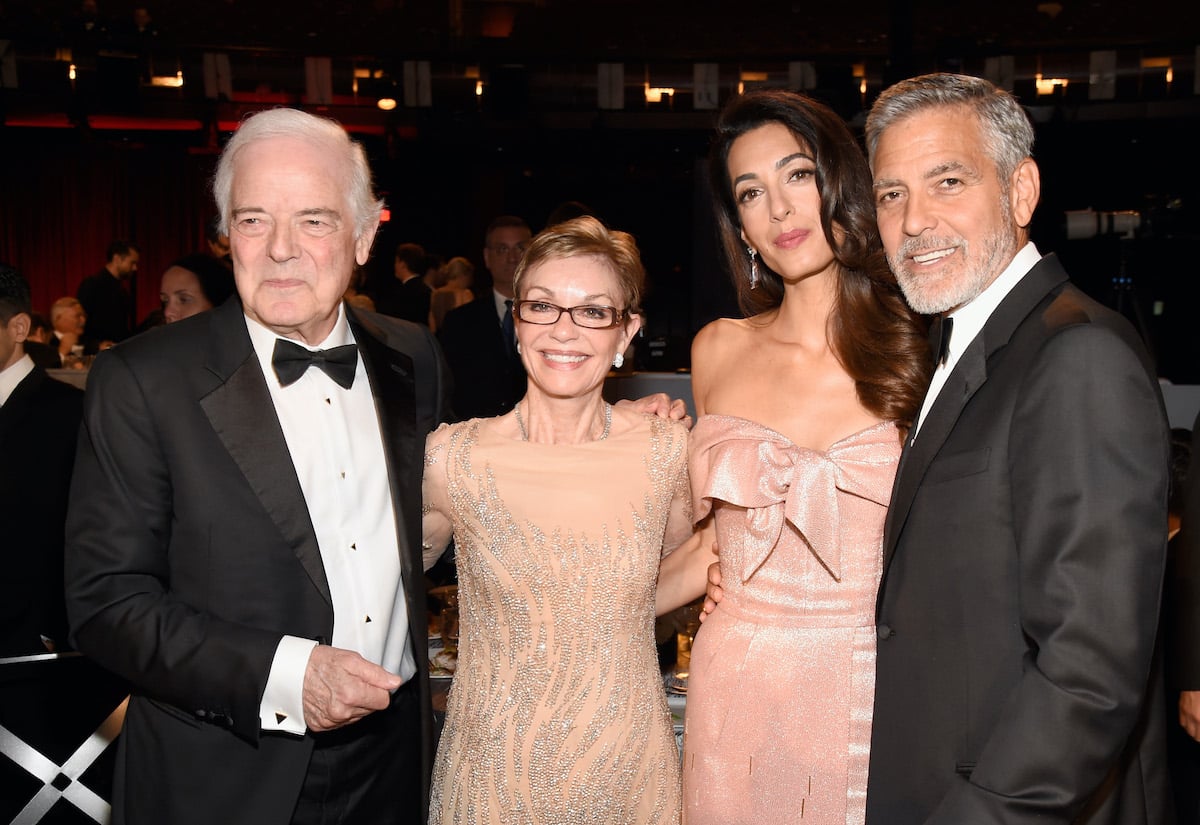 RELATED: George Clooney Says There'd Been a 'Huge Empty Space' in His Life Before Amal Clooney
This is what George Clooney missed most during quarantine
To unwind from the stress of the pandemic, Clooney told GQ he has a group text with his buddies—possibly the ones to which he gifted $1 million each—that's always active. He did note how much he misses live music, though.
"It kills me that I can't go see Bruce Springsteen in concert," he told the outlet. "It kills me that I can't go see Bono, can't go see U2 in concert right now. But…you know, there's a lot worse things in the world. People are dealing with a lot bigger problems."
Above everything else, the Oscar winner said his family is what he's the most grateful for this year.
"I didn't know how un-full it was until I met Amal," he said. "And then everything changed. And I was like, 'Oh, actually, this has been a huge empty space.' I'd never been in the position where someone else's life was infinitely more important to me than my own. You know? And then tack on two more individuals [his three-year-old twins], who are small and have to be fed …"
Clooney also revealed in the GQ interview that his kids speak fluent Italian, because of course they do.