George Clooney Shares the 1 Major Lesson He Learned From 'Batman and Robin'
George Clooney's been in front of the camera and behind it on award-winning movies. But the 59-year-old actor-producer-director has also been part of some projects that weren't box office hits. Most notably, 1997's Batman & Robin. After the film's release and subsequent failure, Clooney learned a major lesson about his acting career.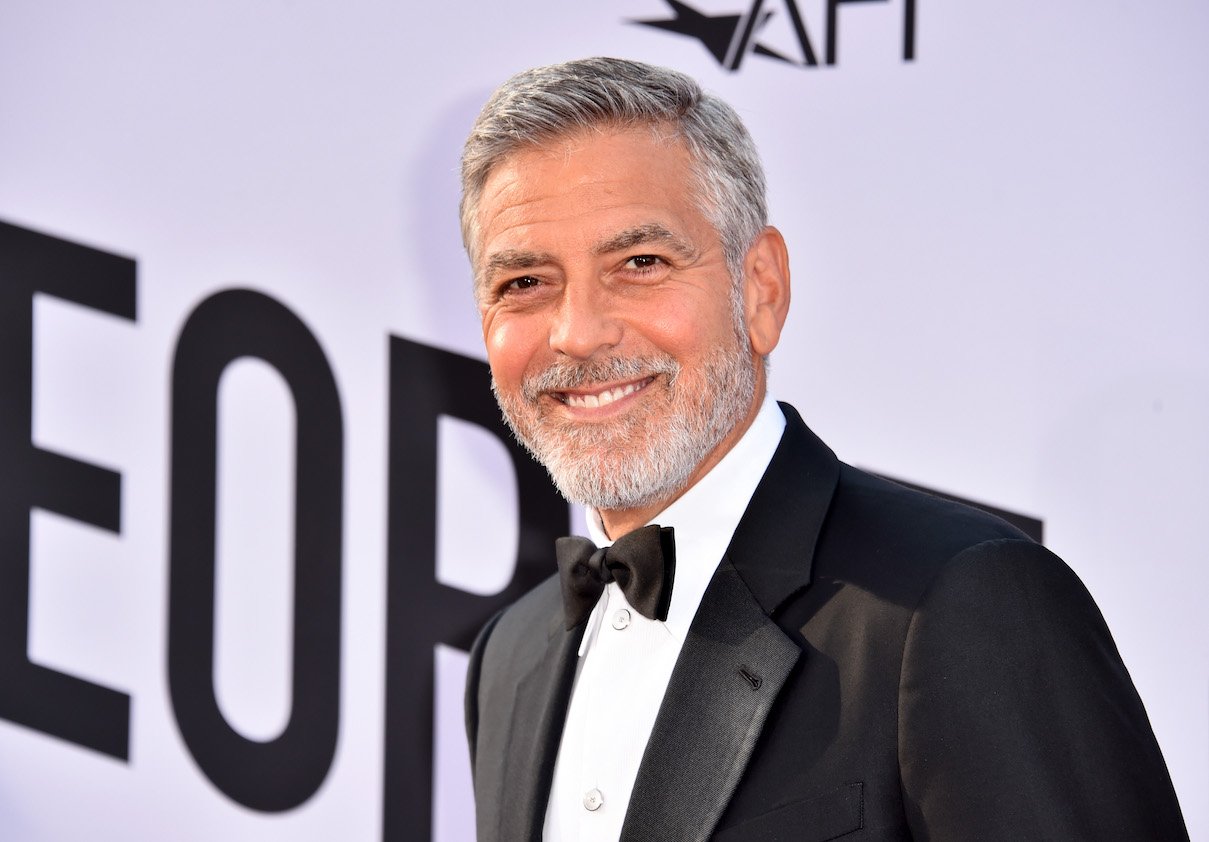 George Clooney got offered 'movie star money' to play Batman
In a December 2020 Youtube video for the Netflix Film Club, Clooney reflected on some of his most famous roles and what he's learned along the way. While promoting his latest project, Netflix's The Midnight Sky, the father of two talked about his starring role in Batman & Robin. 
"I get a lot of crap for Batman & Robin still," Clooney said.
Directed by Joel Schumacher, Clooney starred in the film alongside Arnold Schwarzenegger (Mr. Freeze / Dr. Victor Fries), Uma Thurman (Poison Ivy/Dr. Pamela Isley), and Chris O'Donnell (Robin).
RELATED: George Clooney Says There'd Been a 'Huge Empty Space' in His Life Before Amal Clooney
At the time, he'd been playing Dr. Doug Ross on E.R., NBC's successful medical drama. As Clooney said in the video, he'd been making money but no paycheck had come close to what he'd be getting for Batman & Robin. 
"I was offered to play Batman & Robin in a three-picture deal for a lot of money and I'd never made a lot of money," he said before adding, "I'd always done OK but this was like, 'movie star' money."
He accepted the part of Batman and proceeded to call his friends to share the good news. But the excitement faded when the movie debuted. Because of Batman & Robin's box office failure, Clooney didn't reprise his superhero role.
RELATED: Why George Clooney Gave up the Lead Role in an Oscar-Winning Movie To Ben Affleck
'Batman and Robin' taught George Clooney acting isn't 'taking a part'
Today, Batman and Robin is one of the blemishes on Clooney's acting resumé. But he admits the failure taught him a valuable lesson.
"Up until that point I was just an actor, and actors get offered a part and they can't believe it," he said. "I realized from that point on, I was also being held responsible for the movie."
He continued, saying, "It bombed and it taught me, I'd better now realize that it's not just about taking a part, it's about making sure that the scripts were better." 
The Ocean's Eleven star did just that. The next movies he starred in received a warm reception from the majority of critics and viewers. Clooney played a bank robber in 1998's Out of Sight opposite Jennifer Lopez. Not long after he played a soldier in David O. Russell's Three Kings alongside Mark Wahlberg and Ice Cube.
Then came one of the most popular films of his entire career, O Brother, Where Art Thou? Clooney's role as an escaped convict in the 1930's landed him his first Golden Globe win in 2001, according to the Hollywood Foreign Press Association. 
RELATED: George Clooney Almost Starred in 'Wild Wild West' With Will Smith
What's next for George Clooney?
After The Midnight Sky, which began streaming on Netflix in December 2020, Clooney's going behind the camera. He's producing Red Platoon, according to Deadline, via his production company, Smokehouse Pictures.
Based on Clinton Romesha's book Red Platoon: A True Story of American Valor, Daniel Espinosa will direct. Set in 2009 Afghanistan, Red Platoon follows a small group of soldiers during a counterattack. Not many details are readily available about the film as it is still in the early stages of production.
RELATED: George Clooney Says a Failed Movie Audition Made Him Realize His Career as a TV Actor