George Clooney Slams 'Cold Gun' Defense in Alec Baldwin 'Rust' Shooting: 'I've Never Heard That Term'
Following the fatal accidental shooting on set of Rust, Alec Baldwin and other crew members claimed the term "cold gun" was called before the actor started rehearsing with the firearm. In an interview on Marc Maron's WTF podcast, George Clooney questioned the "cold gun" meaning, saying he's never heard the term in his 40 years of filmmaking. Clooney called the entire tragic accident "infuriating" and "insane," saying Halyna Hutchins' death was the result of "a lot of stupid mistakes."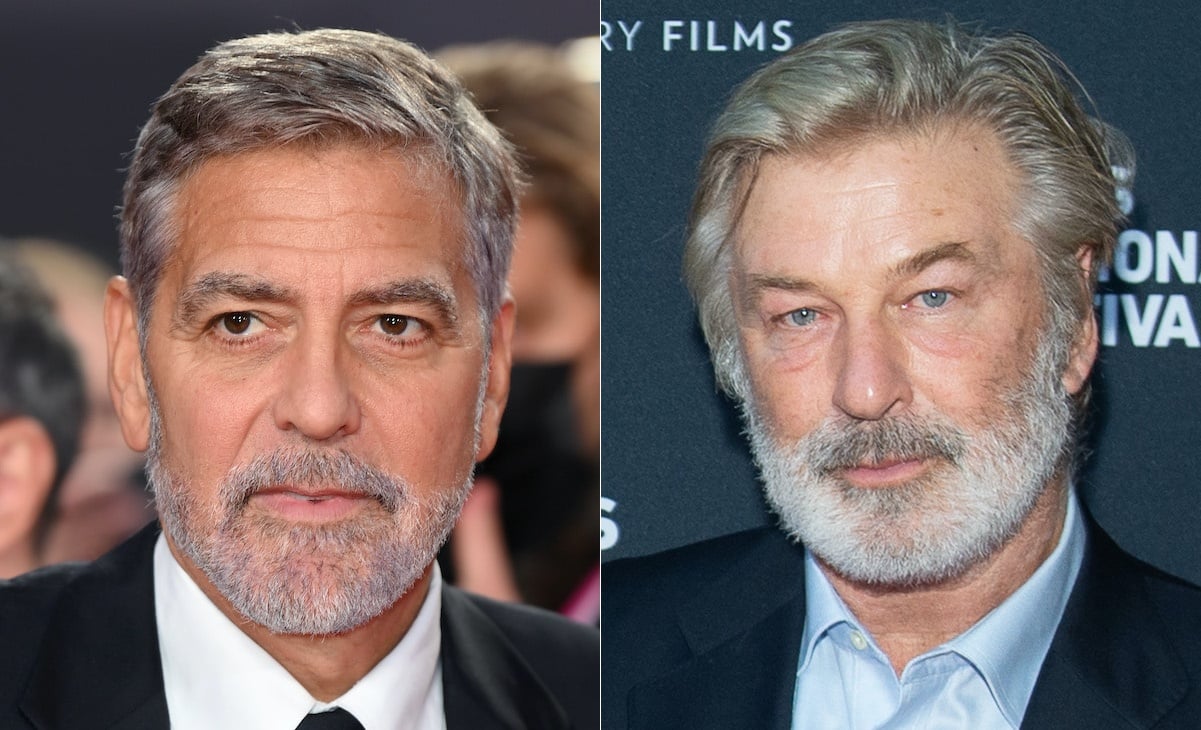 George Clooney questions Alec Baldwin and 'Rust' crew's 'cold gun' safe word
Clooney said that in his experience working with prop guns, the term "cold gun" has never been used. He also questioned the use of the prop revolver, dummy bullets, and why Rust producers would hire an armorer who's only 24 years old. (A film armorer is a weapons specialist.)
"You never need a full load in a revolver," Clooney said. "The only reason you need a full load is in a gun that has to recoil. But all of this, first of all I've never heard the term 'cold gun.' I've never heard that term. Literally, they're just talking about stuff I've never heard of. It's just infuriating."
Clooney said in his experience, the armorer bears the responsibility of gun safety on every set. He said:
"They've got the 'bad guy,' which is gonna be the first AD [David Halls]. Look, he may be a dick. I don't know the guy at all. But I've been on sets for 40 years, and the person that hands you the gun, the person that's responsible for the gun, is either the prop person or the armorer. Period."
Halls, armorer Hannah Gutierrez Reed, and Baldwin are all named in a negligence lawsuit filed by Rust gaffer Serge Svetnoy.
George Clooney calls out lack of safety measures on 'Rust'
Santa Fe County Sheriff Adan Mendoza said investigators found 500 rounds of ammunition on set, according to Deadline. They were reportedly a combination of dummy rounds, blanks, and what appeared to be live rounds.
Clooney can't comprehend how this could have happened, and why Rust producers (which include Baldwin) wouldn't hire a more seasoned armorer.
The actor said he didn't know "why for the life of me this low-budget film with producers who haven't produced anything wouldn't have hired for the armorer someone with experience with that many guns." He then noted the recent IATSE strike, which called for improved safety measures for crew workers. He said:
"Maybe they weren't even using that gun to do target practice, but they had live ammo with dummies in her pack and that is insane. It's insane. It's infuriating. And so, it comes down to we need to be better at making sure that the heads of our department, like we've just gone through with IATSE, we have to make sure that they're experienced and know what they're doing. Because this is infuriating."
The Ocean's 11 star noted working with dummy rounds is "tricky because they look like real bullets. They've got a little, tiny hole in the back that somebody's taken the gunpowder out."
"It's a terrible accident," he added. "But a 24-year-old person with that little experience shouldn't be heading up a department with guns and bullets on it."
"It's a series of tragedies, but also a lot of stupid mistakes," he said.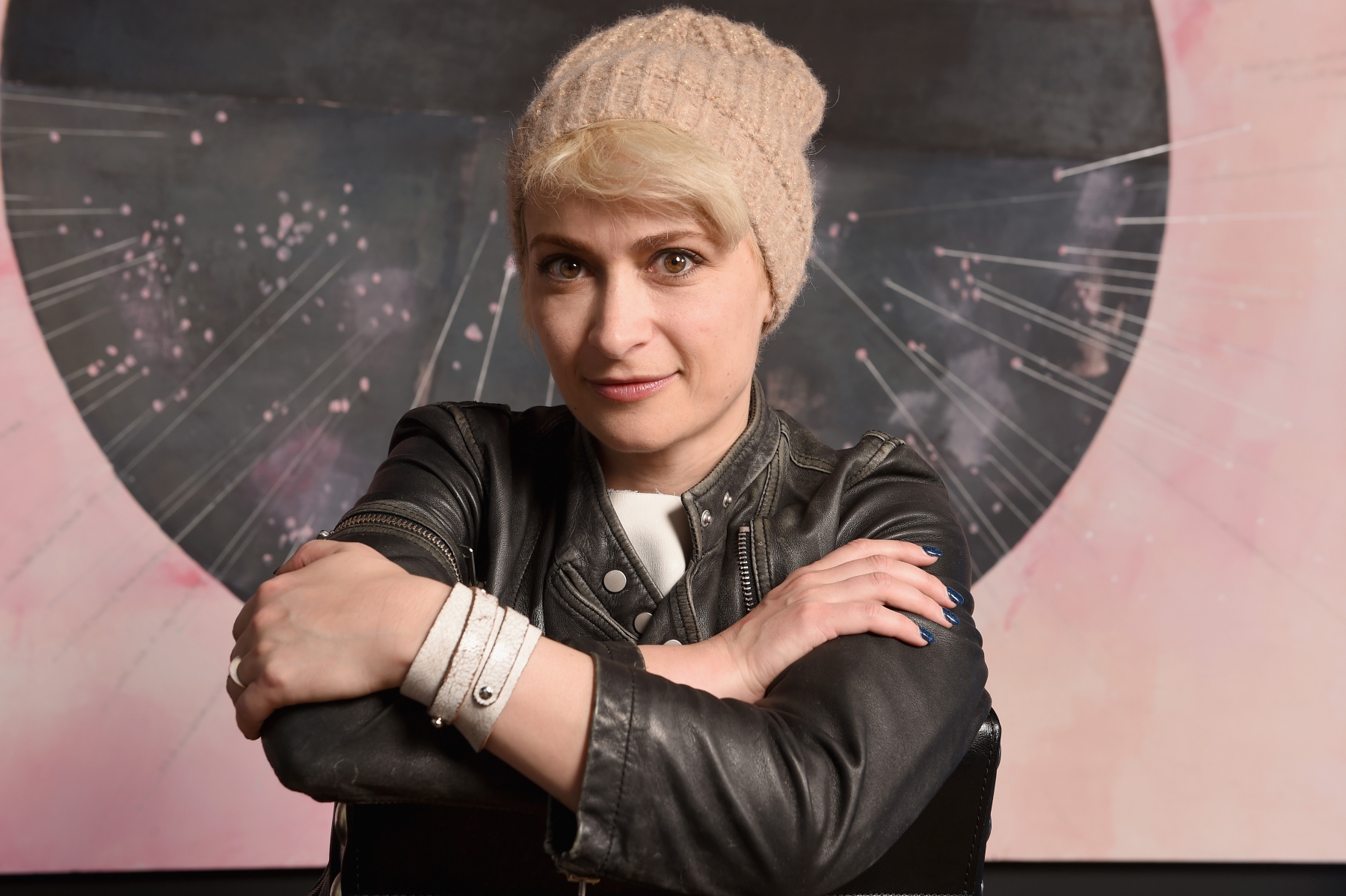 George Clooney's close friend died in 1993 prop gun accident
Clooney is no stranger to prop gun accidents. One of his close friends, Brandon Lee, was killed in a prop gun accident in 1993. He said because of Lee (and other set accidents), "everybody does" the same safety precautions when working with prop guns.
"Every single time I'm handed a gun on a set — every time — they hand me a gun, I look at it, I open it, I show it to the person I'm pointing it to, we show it to the crew," he told Maron. "Every single take. You hand it back to the armorer when you're done. You do it again."
"Everyone does it; everybody knows," he said. "Maybe Alec did that — hopefully he did do that."
Hutchins' death wasn't the first incident on set of Rust. The morning of the shooting, six of Hutchins' camera crew members staged a walkout protesting working conditions, according to The Los Angeles Times. Hutchins had been advocating for better work conditions for them. The day prior, A-camera first assistant Lane Luper resigned from the film because of the lack of safety precautions.
"So far there have been two accidental weapons discharges and one accidental SFX explosives that have gone off around the crew between takes," Luper's resignation email said, according to NBC News. "To be clear there are NO safety meetings these days."
Investigations into the shooting are still ongoing.