George Clooney Slams Donald Trump in Moving Speech About 2020
George Clooney knows how to make people laugh. The actor was honored at the Museum of Modern Art's 2020 Film Benefit on Dec. 7, and even though it's a bit weird that award shows are still happening in the tumultuous year that has been 2020, he took a moment to try and make people feel hopeful for the new year. And he trolled President Donald Trump while he was at it.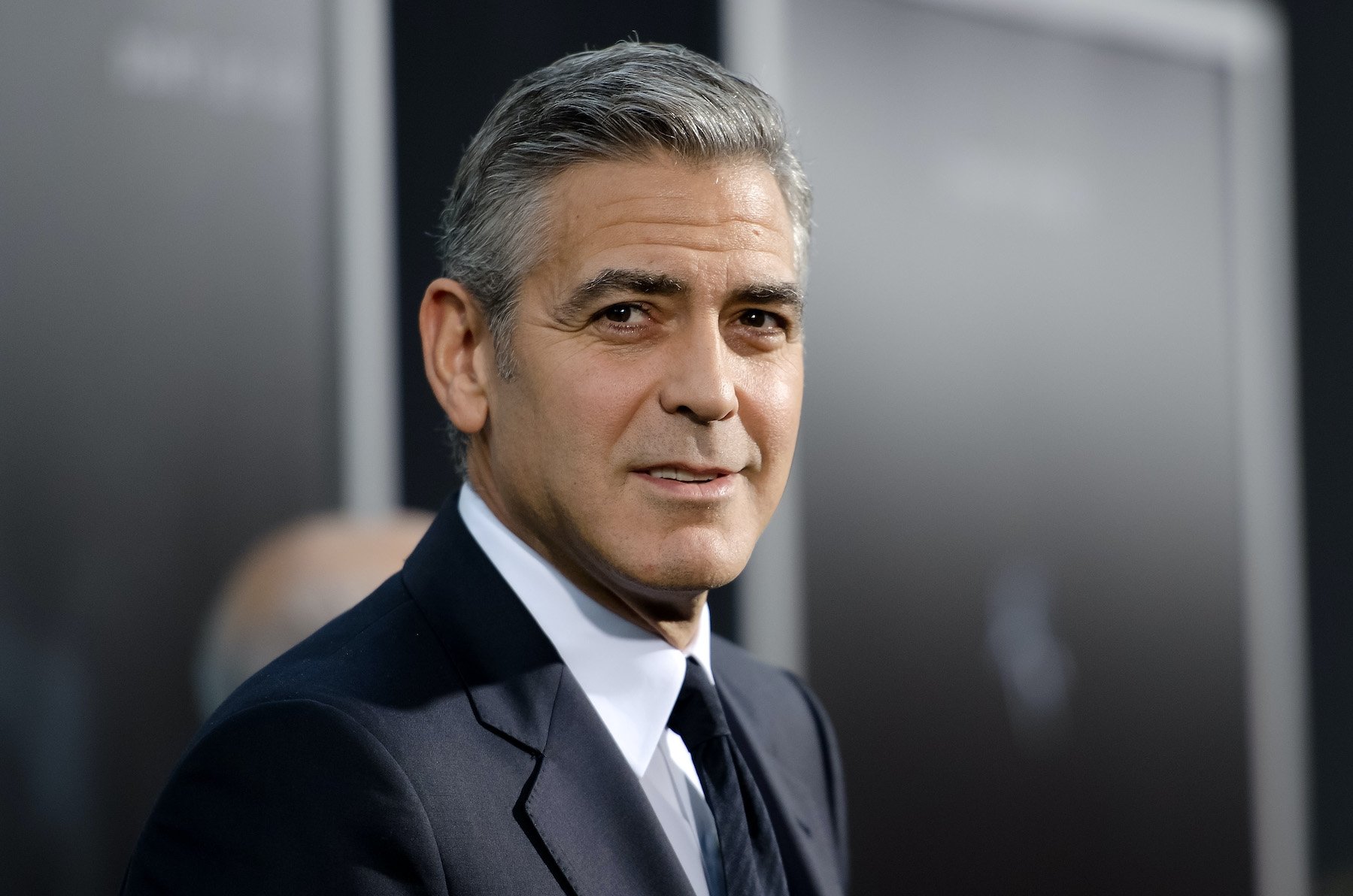 George Clooney says there's a 'bright light at the end of this tunnel' in 2021
MoMA's 2020 Film Benefit honored Clooney for his humanitarian and artistic achievements at Monday's virtual event. The ceremony was presented by Chanel and doubled as a benefit for the Artist Relief fund—a "a coalition of national arts grantmakers" dedicated to providing financial relief to struggling artists during the pandemic.
After a group of Clooney's famous friends like Bradley Cooper, David Oyelowo, Tilda Swinton, Felicity Jones, and David Letterman delivered kind words about The Midnight Sky star, the 59-year-old made his own remarks about 2020, COVID-19, and Trump.
"We have faced an overwhelming threat that is affecting people all over the world," the Oscar winner said. "But what I want to say to all of you is, we're gonna get through it. This scourge that's disrupted so many lives, it's terrified us, it's wrecked our economy, left us feeling like there's no hope, well, now we see there is. There is more than hope. There is a bright light at the end of this tunnel. We will soon say goodbye to the dark ages, goodbye to fear, goodbye to doubt, and goodbye to anxiety."
"Once this is over and Trump's out of office, we should probably do something about COVID too," he joked. "That would be important. Here's to 2021. We'll see you in person then."
Clearly, Clooney is no fan of the President and is looking forward to him being out of office come January.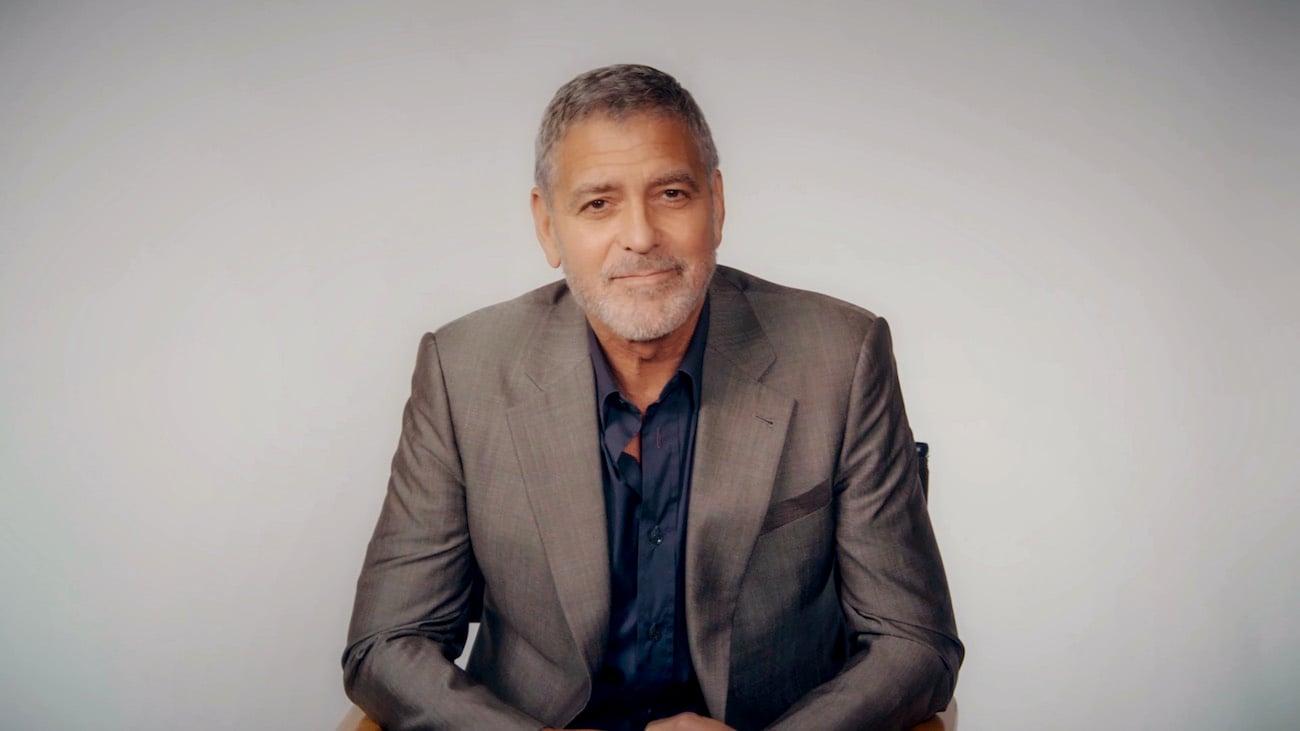 George Clooney has always been political
This is far from the first time Clooney has spoken out about the dismal state of American politics, and it's not the first time he's shared his hope for the future in the midst of strife.
In a profile with People for its 2020 People of the Year issue, he spoke out against racism in America, calling it the country's "original sin."
"I grew up in a generation where all the people that mattered to us were being murdered, from Martin Luther King to Bobby and Jack Kennedy to Malcolm X and Medgar Evers, and all these things that counted were going on, with women's rights, civil rights, the anti-Vietnam [war protests]," he said.
"You had to be involved," the actor continued. "My mother and father were involved, and we were [taught] it is your civic duty… I remember my father saying, 'Don't come back and look me in the eye unless you stand up to [bullies and racists].' I'm glad to have been raised that way."
This is undoubtedly a character trait the Ocean's 11 alum shares with wife Amal Clooney, who is a lauded human rights attorney.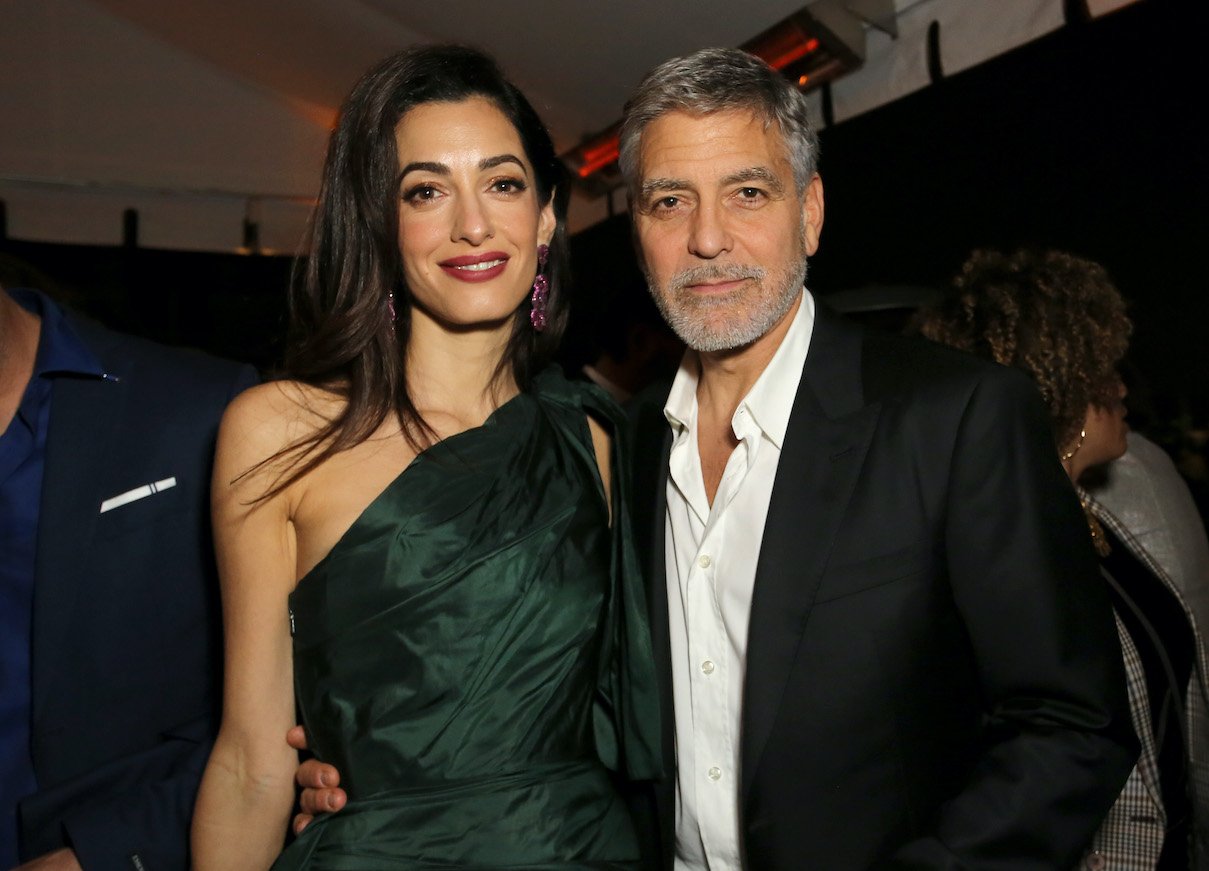 Clooney has hope for America's future
Despite all the pain and suffering this year has brought so many Americans, Clooney still holds out hope.
"I'm always optimistic about this country," he told the outlet. "We fail a great deal, but I've been to so many countries that are really failed states, and they look to this country for leadership. We come up short a lot—race being our great original sin and clearly the one we've been the worst at—but we are in the constant process of trying to find a more perfect union… You can't give up. I believe in the American spirit."
Clooney's upcoming Netflix drama The Midnight Sky is all about finding hope in a seemingly hopeless place. The sci-fi drama (which Clooney also directed) tells the story of a dystopian future where Earth is uninhabitable and Clooney has to warn unknowing astronauts of the harsh reality. In an interview with E! News, he said he signed on to star and direct the film because the script made him feel like there was, indeed, hope for the future.
"It's a great script. I mean, you don't read great scripts that often. I also like the idea of regret and redemption," he said, adding that "there was a light at the end of the tunnel as we're looking at the rest of our 2020."