George Clooney Reveals How Amal Really Felt About His Scruffy 'Midnight Sky' Beard
George Clooney grew out his beard for four months for Netflix's 'The Midnight Sky.' Find out here what his wife, Amal Clooney, thought about it.
George Clooney's The Midnight Sky look is quite different from his usual aesthetic. The actor keeps his hair looking kempt (with the help of his trusty Flowbee) and the extent of his facial hair usually doesn't go past his chin. But he grew a long, scraggly beard for his role in the upcoming Netflix film.
In a new interview, the star revealed how his wife, human rights lawyer Amal Clooney, and their twins felt about his updated look for the apocalyptic saga.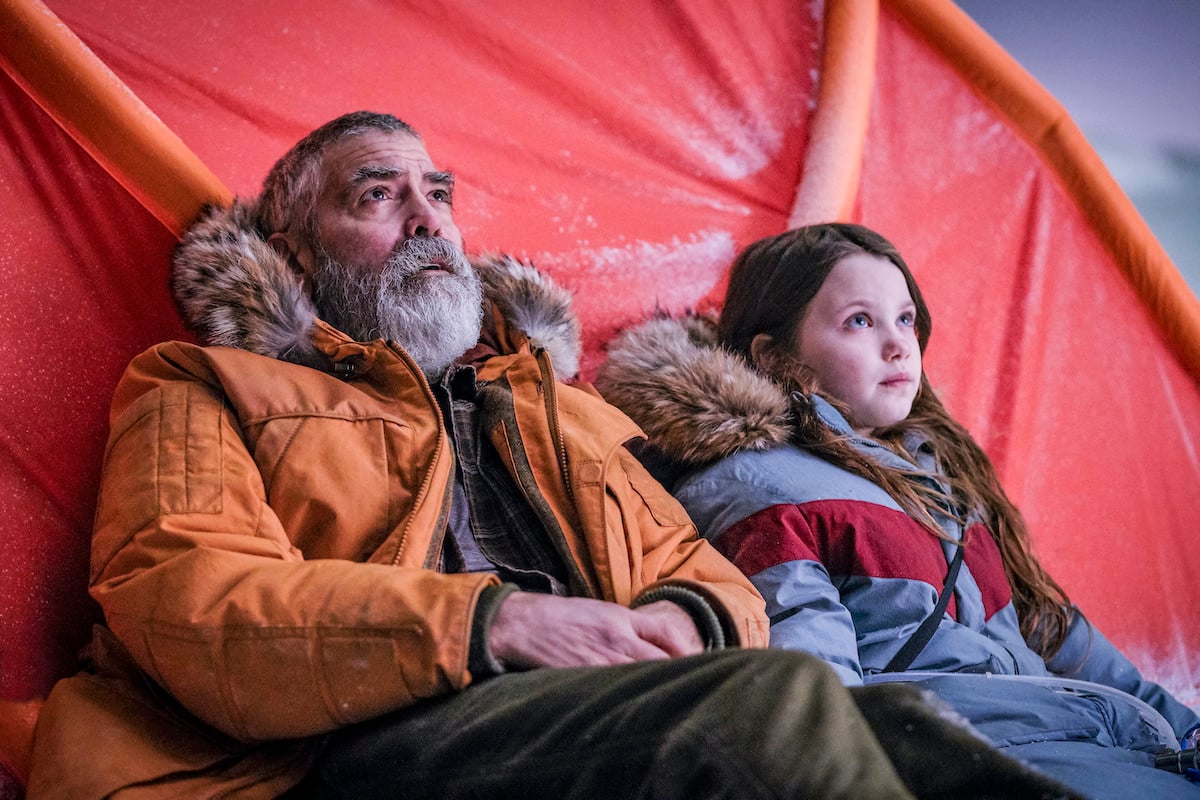 George Clooney cuts his own hair
Clooney knows how to take care of his tresses. The actor revealed in an interview with Sunday Morning that he's been using a decades-old, vacuum-like haircutting tool called a Flowbee to cut his own hair.
"It comes with a vacuum cleaner and the clippers? Yeah. I still have it … Listen, man, it works!" he said.
Thanks to his Flowbee, Clooney's hair really hasn't really changed over the years. And he hasn't been one to drastically change his appearance for a role. But for Midnight Sky, which he also directed, he decided to grow out his beard for the apocalyptic story. It took four months to grow it to the desired length.
Only one person in George Clooney's loved his 'Midnight Sky' beard
During those four months, Amal was apparently longing for the day it would be gone.
"My wife was really, really ready for it to come off," he told Yahoo! Entertainment. "My daughter was ready for it to come off."
But it wasn't a no from everyone in the Clooney clan.
"My son loved it," the Ocean's 11 alum shared. "Because he would hide things in it, like a toy car. Literally I'd get to work [and pull things out of my beard]. Like a popsicle stick in my beard."
No matter what the leading ladies of his life thought about his facial hair, Clooney was obsessed with it. So much so, that he hung it up in the makeup trailer on set after he shaved it off. Yes, you read that correctly.
"It was horrifying," co-star Kyle Chandler joked of the strung up facial hair.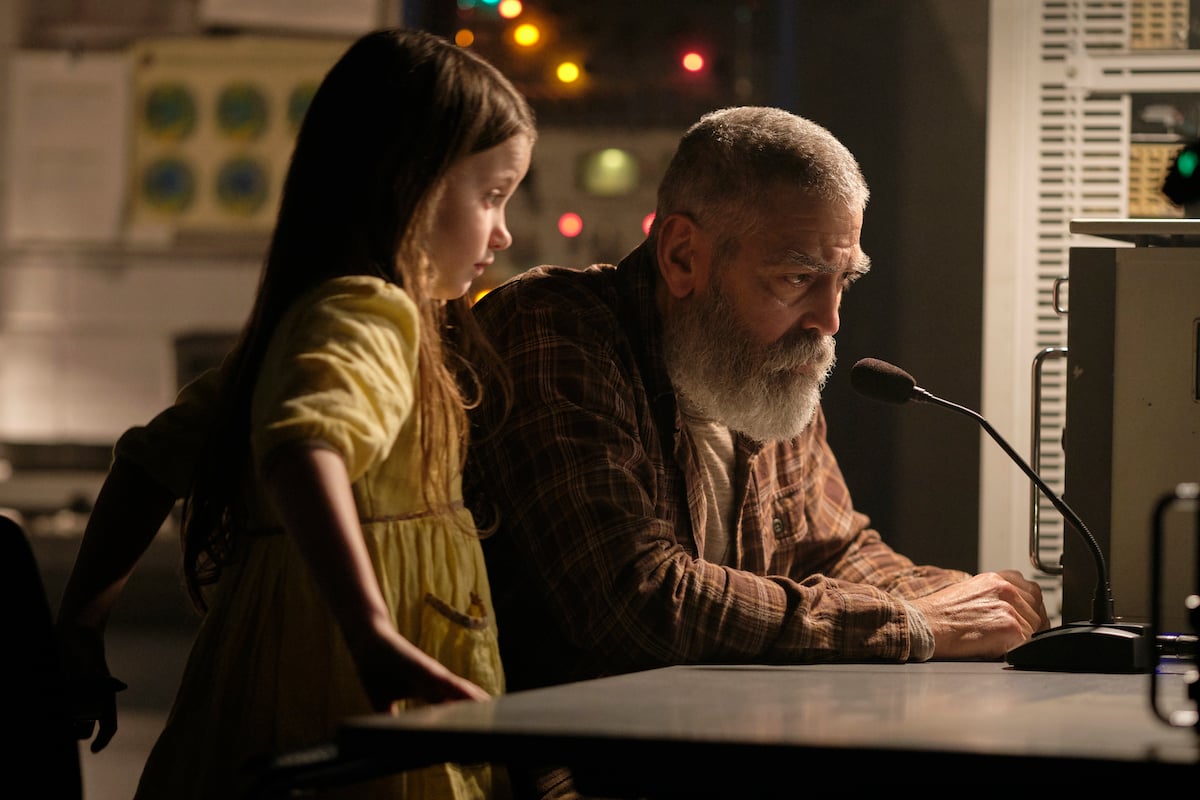 The coronavirus pandemic changed the meaning of 'The Midnight Sky'
Clooney grew out his beard before the coronavirus (COVID-19) pandemic hit, before growing your hair out became a requirement due to the shut down of hair salons and barber shops. The film wrapped in February 2020, and Clooney revealed that editing the film in quarantine gave the story a whole new meaning.
The film stars the 59-year-old actor as Augustine, a scientist who must warn astronauts coming to Earth that the planet is no longer inhabitable.
"When we were pitching it to Netflix I said this is about this divisiveness and hate and anger that we're seeing all over the world," Clooney said of the film. "And how we could end up killing ourselves along the way."
"We wrapped shooting in February and then COVID came and we were all shut down and unable to communicate with one another and be close to one another," he continued. "And so bit by bit it became really clear, and we focused on it while editing. It's really a story about our inability to be home and to be close to people and to communicate, and suddenly that became the part that we leaned into about the story."
The Midnight Sky debuts Dec. 23 on Netflix.