George Clooney's 3-Year-Old Kids Are Already Fluent in Italian
Given George Clooney's love of all things Italian, it should come as no surprise that his and Amal Clooney's kids have already learned the language.
In a recent interview about his upcoming Netflix film The Midnight Sky, the Oscar winner experienced a hilarious moment when his son, Alexander, crashed the Zoom interview. (Stars, they're just like us!) Clooney chose to fully embrace the moment, and the exchange he had with his 3-year-old son revealed he's been teaching Alexander and Ella Clooney Italian.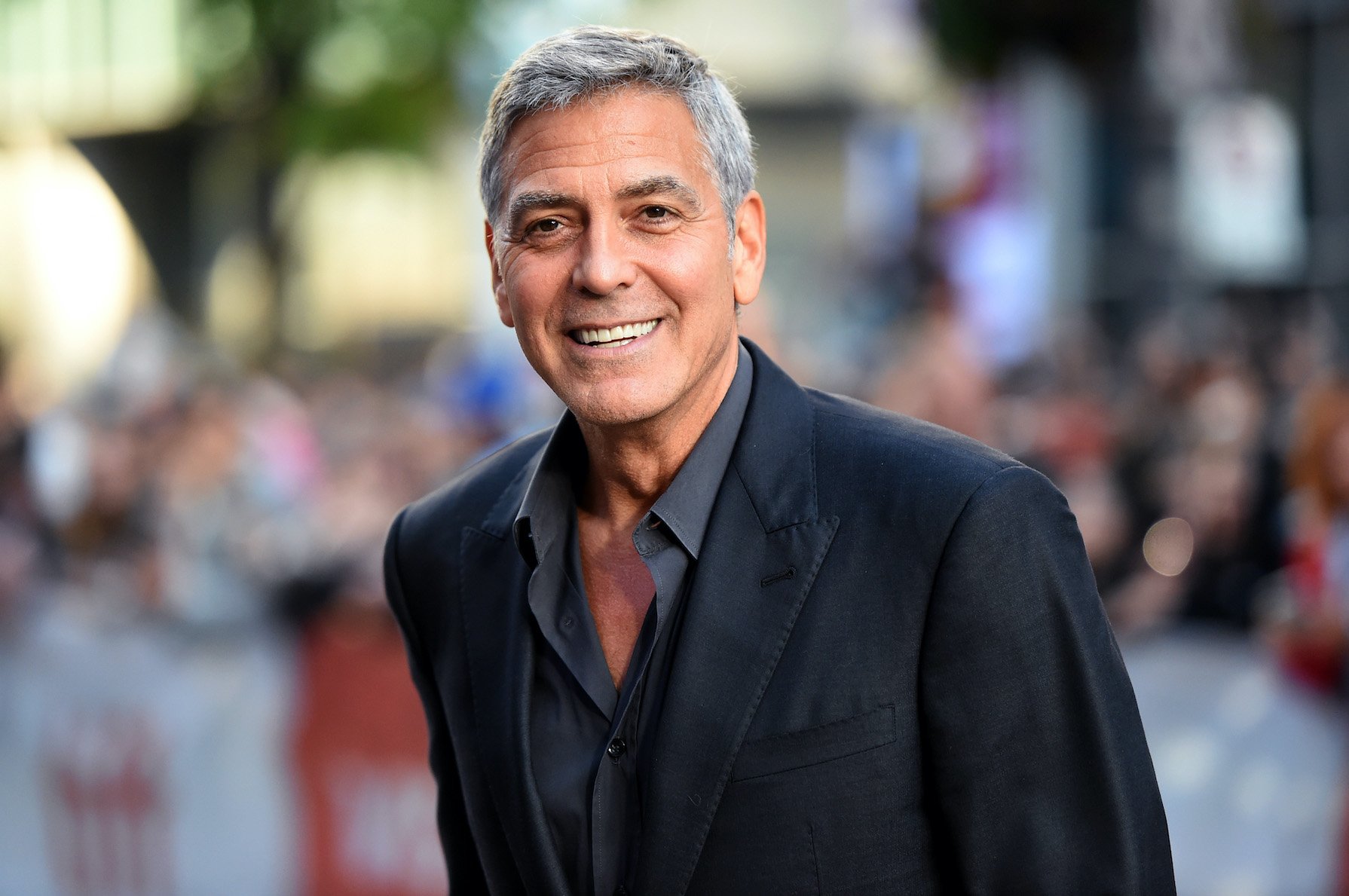 George and Amal Clooney got married in Italy in 2014
If there's one thing most people know about the Ocean's 11 star, it's that he's in love with Italy. His Lake Como villa is a thing of legends (speaking of legends, Chrissy Teigen and John Legend got married in Lake Como in Sept. 2013), and he and Amal were married in Venice in 2014.
Their wedding was one of the biggest spectacles of that year. According to E! News, the couple spent $4.6 million total on their wedding week, most of the costs coming from the hotel rooms for their star-studded guest list.
Outside of his Lake Como residence, Clooney has also filmed movies in Italy. In 2018, while in Sardinia for work, he ended up getting in a motorcycle crash that he was lucky to walk away from with minor injuries. Amal has since told him he can't ride motorcycles anymore, given the dangers they can pose.
Clooney told GQ in his aforementioned interview that he was convinced the crash would kill him, and he feared he wouldn't see then 1-year-old Alexander and Ella again. But that happily wasn't the case.
While the family hasn't been able to travel to Italy in 2020 due to the pandemic, that clearly hasn't stopped George and Amal from teaching their kids the native tongue.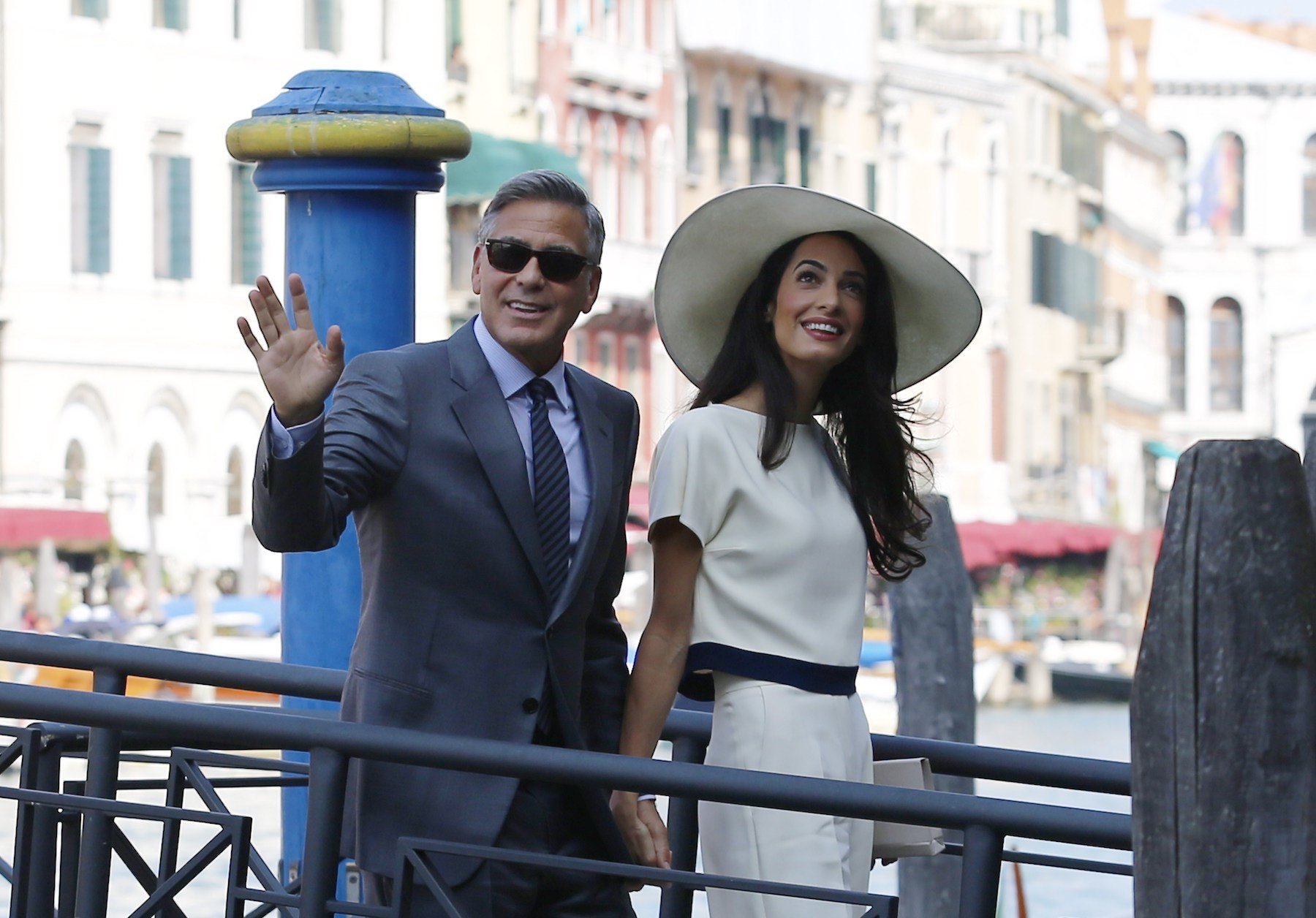 RELATED: George Clooney Says Quarantine With Amal and Their Kids Helped Him Understand His Mother
Alexander Clooney crashed his dad's GQ interview
Clooney told interviewer Zach Baron that his wife and kids made him realize how "un-full" his life was before them.
"I was like, 'I'm never getting married. I'm not gonna have kids. I'm gonna work, I've got great friends, my life is full, I'm doing well,'" he said. "And I didn't know how un-full it was until I met Amal. And then everything changed. And I was like, 'Oh, actually, this has been a huge empty space.'"
"I'd never been in the position where someone else's life was infinitely more important to me than my own. You know?" he added. "And then tack on two more individuals, who are small and have to be fed.…"
And right at that moment, 3-year-old Alexander crashed the Zoom interview.
"Oh, hey! Here's Alexander," Clooney remarked. "Here's my son. Come here! Say hi! Say hello! Say 'Hi, Zach!'"
"You've got chocolate on your face. Do you know that? What is that? Did you have chocolate?" he asked his toddler.
"Yeah," Alexander responded. Then Clooney went into adorable dad mode.
"Yeah? You did? Hey, Alexander? Let's see. How old are you now—15?"
"No," his son replied.
"How old are ya?"
"Three. Because I got my birthday."
"Yeah, you had your birthday! And do you speak fluent Italian?"
"Yeah!"
"Say something in Italian. Let's hear you say something in Italian. Say 'It's very hot today' in Italian."
Without missing a beat, the 3-year-old said to his dad, "Molto caldo."
"Molto caldo!" the proud dad responded with glee.
Unfortunately, Ella did not make an appearance in the interview, but if her twin brother can speak Italian, she undoubtedly can as well. And now, we can mark "George Clooney teaches his kids Italian" as the least surprising thing the actor has ever done.