Why George Harrison Was so Angry About John Lennon's Death
George Harrison was just sad about John Lennon's death. He was angry. Mostly because John didn't get to leave his body the way he wanted.
George Harrison was spiritual for most of his life. When he met Ravi Shankar, he discovered what he called "minority music" and the spirituality of Hinduism. George carried what he learned everywhere with him and put it in his music, his home life, and all of his relationships. Following John Lennon's death in 1980, George needed that spirituality more than ever to help him understand the horrible circumstances. But his beliefs couldn't stop him from being angry about John's death for one specific reason.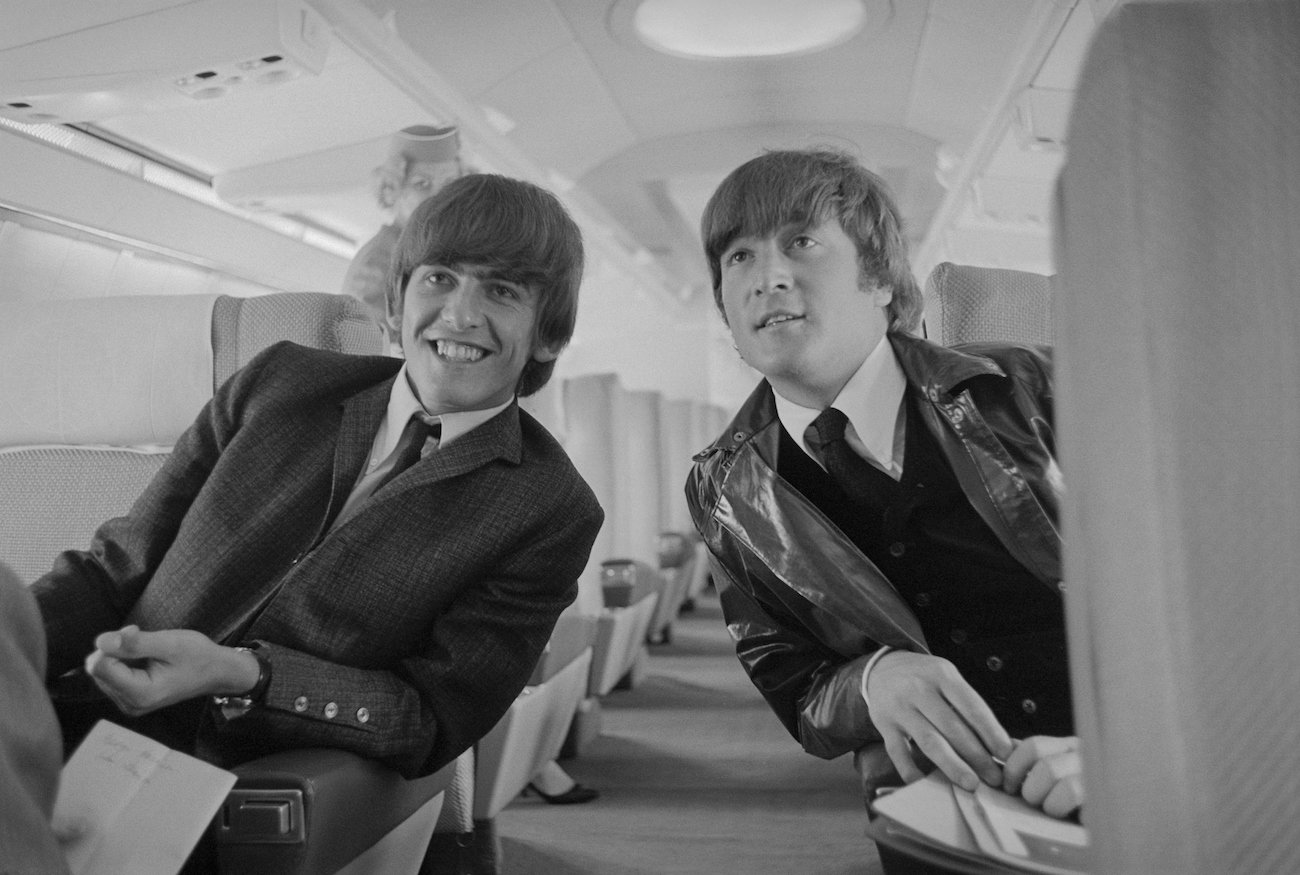 George Harrison was mad that John Lennon couldn't leave his body properly
In Martin Scorsese's documentary, George Harrison: Living in the Material World, George's wife Olivia touched on her husband's thoughts following John's murder. She said George was really angry that John didn't "have a chance to leave his body in a better way."
"George put so much emphasis and importance on the moment of death, of leaving your body," Olivia continued. "That was very–that's really what he was practicing for. It's like the Dalai Lama said something that really made him smile. He said, 'And what do you do in the morning?' He said, 'I do my practice, I do my mantras, I do my spiritual practice.' 'And how do you know it will work?' He said, 'I don't. I'll find out when I die.'
"And it was so great, but it's like, that was it. I'm practicing this so that when I die, I will know how to leave my body, and I'll be familiar, and I won't be frightened."
George Harrison was 'shocked and stunned' by John Lennon's death
Olivia answered the call saying that John had been shot. It was about 4 or 5 in the morning in England. In a "way of getting away from it," George went back to sleep. But when he woke up, his friend was still dead. Fortunately, George remembered back to some Hindu scriptures, and it made him feel not so bad about it.
Speaking on an English talk show in the 1980s, George said, "When I went to Rishikesh, in India, I went into meditation and had some good experiences. So I believe what it says in the scriptures, and in the Bhagavad Gita, it says, 'There was never a time when you didn't exist and will never be a time when you cease to exist.' The only thing that changes is our bodily condition. Soul comes in the body, and we go from birth to death, and it's death, how I look at it, is like taking your suit off. The soul is in these three bodies, and one body falls off. I feel like that; I can feel him around here."
George continued to say that he knew John knew this too. "It's just the method by which you die. I think it's nice if you can consciously leave your body at death as opposed to just some lunatic shooting you on the street. But it really doesn't matter. He's OK, and life flows within you and without you." Leave it to George to say something so profound.