George Harrison Asked if Fans Wanted The Beatles to Die Like Elvis Presley
Elvis Presley's music changed George Harrison's life. However, he also felt the King of Rock 'n' Roll got stuck in a rut. Here's a look at what George thought about Elvis' health — and what fans wanted from The Beatles. This Elvis Presley song changed George Harrison's life According to Elvis Australia, George heard "Heartbreak …
Elvis Presley's music changed George Harrison's life. However, he also felt the King of Rock 'n' Roll got stuck in a rut. Here's a look at what George thought about Elvis' health — and what fans wanted from The Beatles.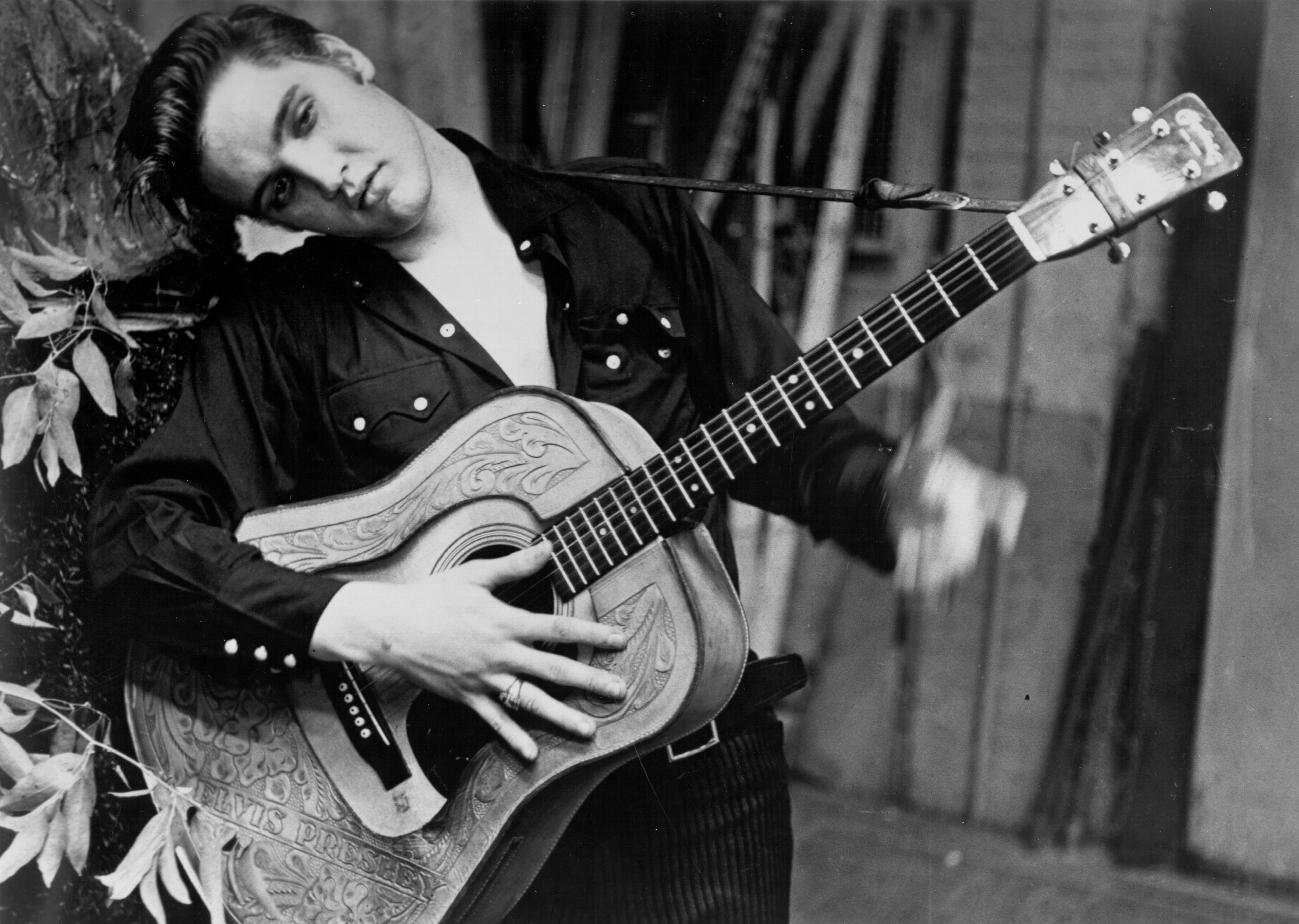 This Elvis Presley song changed George Harrison's life
According to Elvis Australia, George heard "Heartbreak Hotel" in the 1950s while he was riding a bicycle. The experience changed his life. There's definitely similarities between The Beatles' early work and the music of Elvis and other 1950s rock icons. In 1977, when George was in the midst of his solo career, Elvis died.  
What George Harrison thought people wanted out of The Beatles
Two years later, George gave an interview to Rolling Stone's Mick Brown. Brown commented that people still wanted to "have The Beatles."
"Well, they've got 'em," George opined. "They've got the films – Help!, A Hard Day's Night, Let It Rot, Tragical History Tour." Let It Rot and Tragical History Tour are puns on the names of two Beatles albums/movies: Let It Be and Magical Mystery Tour. These puns were used in a Beatles parody movie called All You Need Is Cash, a.k.a. The Rutles.
George added "They've got lots and lots of songs they can play forever. But what do they want? Blood? They want us all to die like Elvis Presley? Elvis got stuck in a rut where the only thing he could do was to keep on doing the same old thing, and in the end his health suffered and that was it."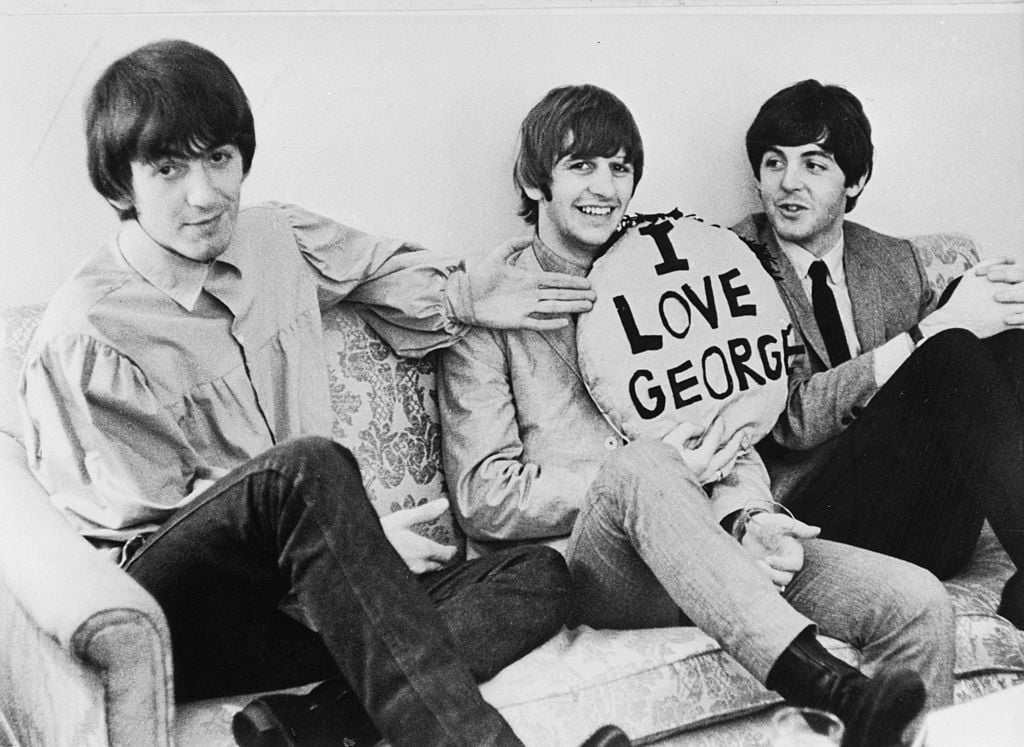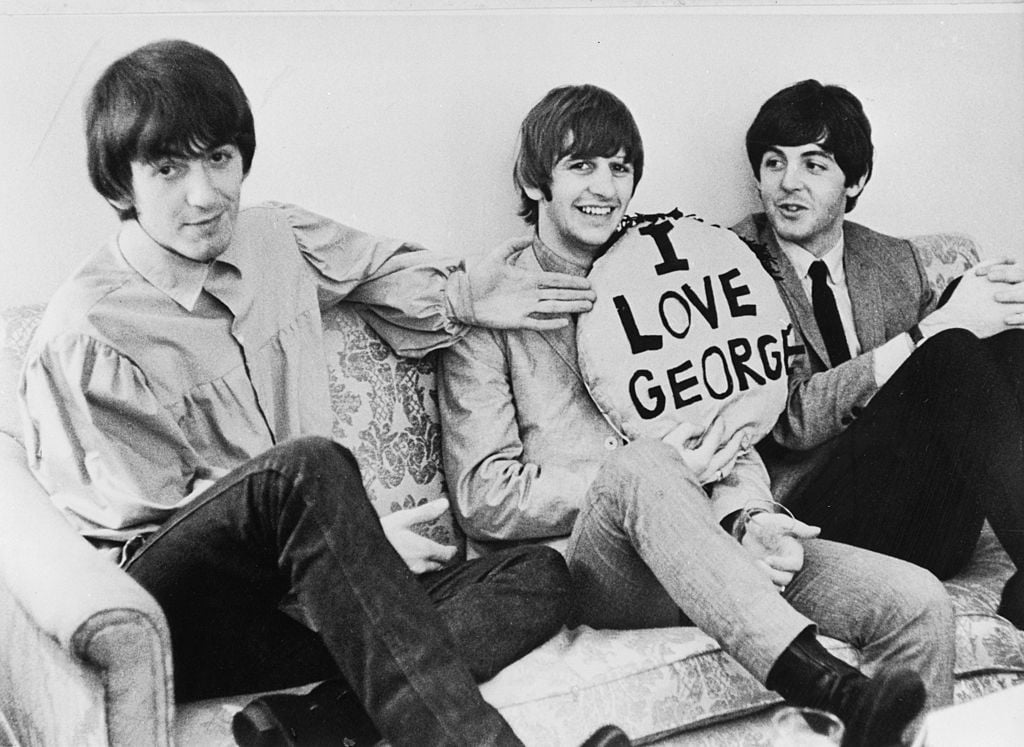 Afterward, George commented on why people wanted The Beatles to keep going. "The Beatles, fortunately, did that hit-and-run," he said. "But every year we were Beatling was like twenty years; so although it might only have been five or six years it seemed like eternity…. People used us as an excuse to trip out, and we were the victims of that. That's why they want the Beatles to go on, so they can all get silly again. But they don't have consideration for our well-being when they say, 'Let's have the Fab Four again.'"
The time the two rock stars met at Madison Square Garden
George's connection to Elvis extended beyond his early years and his comments to Rolling Stone. The Beatles famously met Elvis as a group. However, the book The Mighty Elvis says George also met the King of Rock 'n' Roll backstage at Madison Square Garden. When they met, they shook hands. They showed off their very different fashion sense at the meeting, with Elvis wearing his signature jumpsuit while George was, in his own words, dressed like a hippy with jeans and long hair. George commented that Elvis was "great when he was great" — whether he got stuck in a rut or not.