George Harrison Describes Eric Clapton as Someone Who's Good at 'Improvising and Keeping It Going'
George Harrison is a huge fan of Ray Charles and Eric Clapton. Here's what he said during the Disney+ documentary special 'The Beatles: Get Back.'
George Harrison was a member of The Beatles — singing, writing, and playing guitar for the boy band. Additionally, this artist shared that some musicians outdid him regarding improvisation and live performances. That includes Eric Clapton, as mentioned by Harrison in The Beatles: Get Back. 
George Harrison appeared in 'The Beatles: Get Back,' discussing some of his favorite musicians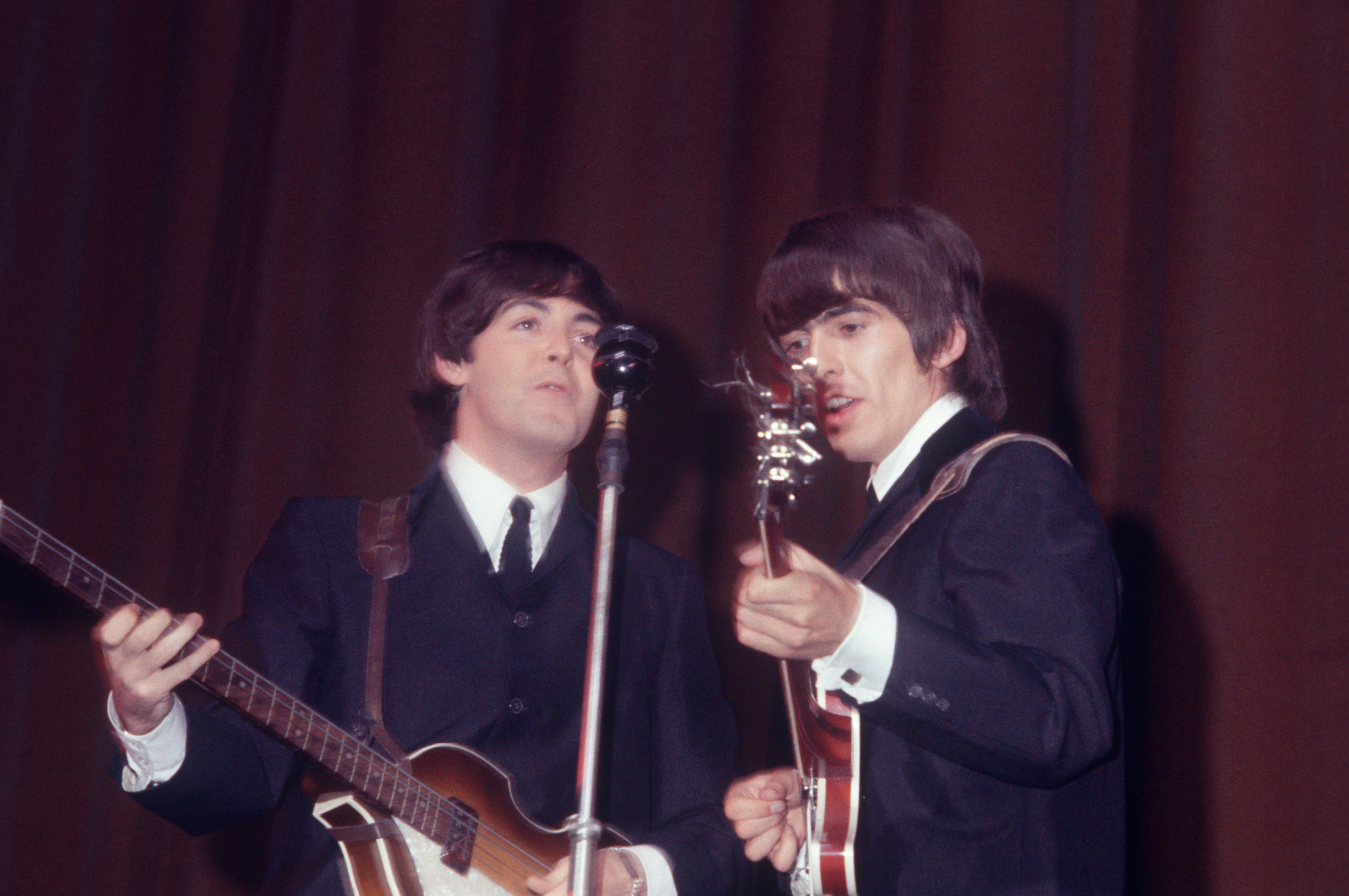 As one of the world's first "boy bands," The Beatles remain legendary musicians with an impressive song catalog. Even after appearing in several interviews throughout the 1960s and 1970s, some footage remained unseen by fans until recently. 
The Beatles: Get Back, released on Disney's streaming platform Disney+, gave viewers a peek at John Lennon, Paul McCartney, Harrison, and Ringo Starr as they rehearsed for a pivotal life performance and their final albums Abbey Road and Let It Be.
It also detailed some of the conversations held by the Beatles. As world-renowned musicians, these artists admired other performers for their skill and expertise. For guitarist Harrison, that list included "Wonderful Tonight" artist Clapton. 
"It's the difference between me and, say Eric [Clapton], is I'm just another guitar sometimes playing bits and sometimes singing, but he's the only guitar to play lead," Harrison said.
"And so he's like playing that's how he can keep it going all the time," he continued, discussing Clapton's improvisational playing. "So, I feel now I can play things. I can learn things that will sound ok, especially fast fingering like that."
George Harrison commended Eric Clapton on his improvising 
After Harrison mentioned his admiration for Clapton's playing, other band members agreed, including Lennon. Eventually, McCartney concluded that "it's jazz, man."
"Not really," Harrison responded, "Just Eric. He's very good at that. At, like, improvising and keeping it going, which I'm not good at."
Harrison added that Clapton's improvisation eventually takes on a pattern, gets somewhere thematically, and resolves itself. Clapton wouldn't be the only artist Harrison (and the other Beatles) commended. Moments later, Harrison mentioned Ray Charles' band was one of his favorite jazz groups.
Are Eric Clapton and George Harrison friends?
These artists were considerably busy throughout their respective careers. However, Clapton and Harrison are considered friends by many Beatles fans. In addition to being close friends and fans of one another, Harrison and Clapton sometimes collaborated on music. 
Clapton is credited as a guitarist on The Beatles' "While My Guitar Gently Weeps," a song initially written by Harrison. 
According to Far Out Magazine, Harrison helped Clapton write "Badge." Clapton can be heard on Harrison's "I'd Have You Anytime" and "Art of Dying." The article also states "Here Comes the Sun" was written in Clapton's home.
A year following Harrison's death, Clapton hosted the tribute concert titled "The Concert For George." The event took place at London's Royal Albert Hall. Clapton continues to perform, with several concerts slated for 2022.