George Harrison Enjoyed Playing Bass Because It Holds Everything Else Down
George Harrison is known for playing guitar, but he did dabble with the bass here and there. He once said the instrument is one of the most important parts of a rock song. It holds everything else down.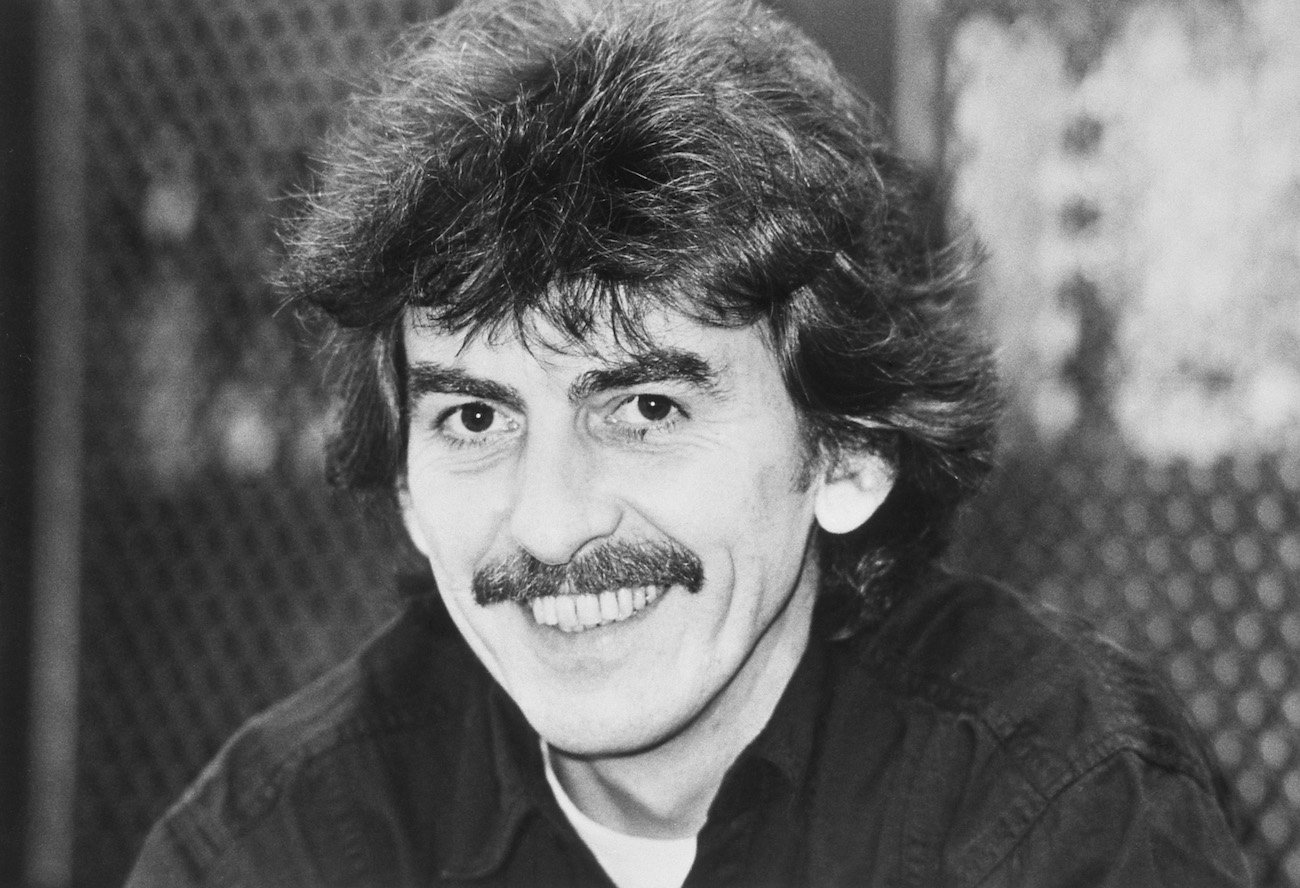 George Harrison liked playing the bass
During an interview with Creem Magazine, George explained why he liked playing the bass.
George said, "But I do: I think bass is a good instrument because, even without being clever, the part of the bass is real­ly important in the way it holds it all down with the bass drum. I like a bass when it doesn't get in the way of anything.
"I also like really clever bass, like Willie Weeks, who is very clever and funky and ver­satile, but at the same time is very melodic, too. So I do like that kind of bass playing­ but for my kind of music, bass really just needs to hit the right notes at the right time."
George added that he didn't get to play bass on his 1987 album Cloud Nine because producer and friend Jeff Lynne also liked playing the instrument.
RELATED: George Harrison Said People Weren't Spiritual Because 'Ignorance Is Bliss'
The Beatles songs George played bass on
George played bass on a couple of Beatles songs. He told Creem that he played the instrument on "Old Brown Shoe," "Bungalow Bill," and on a few things here and there whenever Paul McCartney wasn't in the vicinity.
On "Old Brown Shoe," George said, "It's like a lunatic playing." Creem's J. Kordosh pointed out, "It sounds like McCartney was going nuts again." George replied that it was him going nuts. He added, "I'm doing ex­actly what I do on the guitar."
Kordosh thought George played bass on his song "For You Blue," but George confirmed that it was Paul who played the instrument. "I don't even remember that song," George said. "No, wait a minute ­'For You Blue' was Paul, Paul was on that. Unless you're talking about the live version which nobody's heard, but that's Willie Weeks."
George also played bass on "Back in the U.S.S.R." and "She Said She Said."
RELATED: George Harrison Said the Press Wouldn't Get 'Much Mileage' out of a Rumor He and Paul McCartney Were Feuding
Why Paul didn't play bass on 'She Said She Said'
John Lennon wrote Revolver's "She Said She Said" after having an LSD-influenced conversation about death with actor Peter Fonda. He had some help from George on it, though.
"I was at his house one day – this is the mid-Sixties – and he was struggling with some tunes," George explained (per Beatles Bible). "He had loads of bits, maybe three songs, that were unfinished, and I made suggestions and helped him to work them together so that they became one finished song, 'She Said She Said.' The middle part of that record is a different song."
Recording the tune was the hard part. "She Said She Said" was recorded after The Beatles realized they needed another song for Revolver. They practiced the song more than 25 times and then recorded three takes of the rhythm track.
They did all this without Paul. He'd stormed out of the recording studio after a fight with John, leaving George to add the song's bass.
In Barry Miles' Many Years From Now, Paul said, "John brought it in pretty much finished, I think. I'm not sure but I think it was one of the only Beatle records I never played on. I think we'd had a barney or something and I said, 'Oh, f*** you!' and they said, 'Well, we'll do it.' I think George played bass."
It was handy that George liked playing the bass in those kinds of situations, but it's good that George stuck to guitar. No one can play guitar as he did.
RELATED: Why George Harrison Thought Dick Clark Was a Greedy Vulture: 'I'd Be Embarrassed if I Was Him'