George Harrison Was Found Guilty of Plagiarizing One of His Biggest Hits and Is Still Paying for It
Like most musicians, George Harrison used his own experiences to write songs. If he had a bad breakup, he'd write about it. If someone close to him died, he'd turn it into a song. One of the topics George loved to write about the most was spirituality. His friendship with Ravi Shankar turned him on to a whole new way of life, and it was reflected in his music. But subconsciously, George reflected another song into one of his own, which turned out to be one of his biggest hits. However, even though the song gained massive success, it caused more problems than anything else.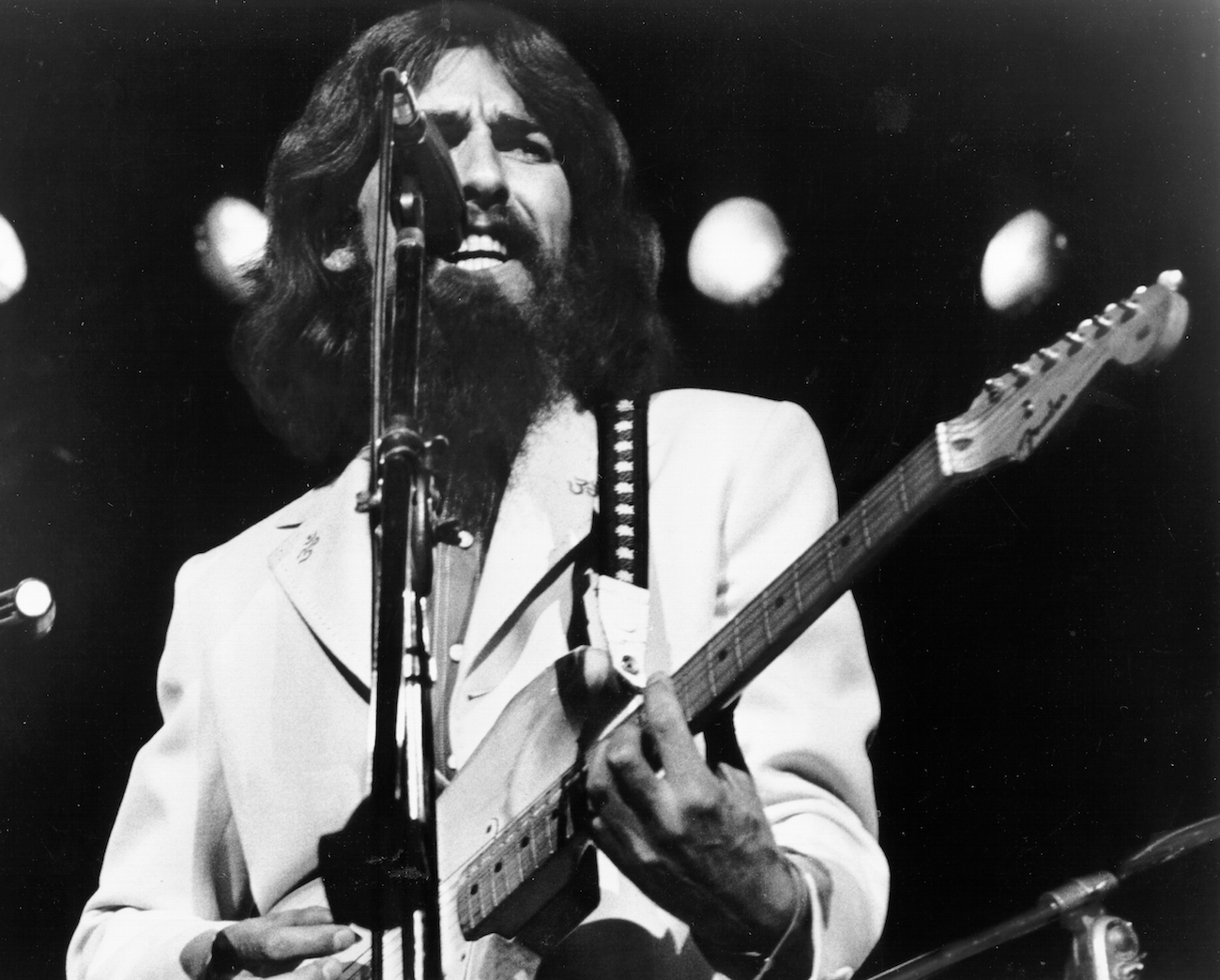 George Harrison's first No. 1 hit
When George left The Beatles in 1970, he already had a plethora of music written. Ever since he'd begun to write more and more for the band, George couldn't stop writing songs. He wrote so many that his wife Olivia was still finding pieces squirreled away in their home years after his death.
While each Beatle was racing to get a No. 1 hit first, George casually released one of his best albums, All Things Must Pass, without much effort. He'd already had most of the album written at the time of his exit from The Beatles. Off of that album was "My Sweet Lord," which became a No. 1 hit, making George the first Beatle to score a hit song as a solo artist.
The song was inspired by George's own beliefs of Hinduism and the gospel hit "Oh Happy Day" by The Edwin Hawkins Singers. He wanted to "bridge the gap" between religions. While many fans recognized this, others only recognized that the song sounded like another famous song.
RELATED: Why Were The Beatles Accused of Plagiarism So Often?
The Chiffons accused George Harrison of plagiarism
George meant "My Sweet Lord" to be a spiritual song. But it became the bane of George's solo career. A couple of months after the release of "My Sweet Lord," George was sued for copyright infringement by the publisher of "He's So Fine," the Chiffons 1963 hit.
According to Ultimate Classic Rock, Bright Tunes Music, the song's publisher, sued George in 1971 on behalf of Ronnie Mack, the song's writer. Mack died in 1963, shortly after the song became a No. 1 hit in the U.S. During the trial, George admitted that he'd heard "He's So Fine," but he didn't knowingly take the song's melody for "My Sweet Lord."
George wrote in his memoir, I, Me, Mine, "I wasn't consciously aware of the similarity between 'He's So Fine' and 'My Sweet Lord' when I wrote the song, as it was more improvised and not so fixed. Although when my version of the song came out and started to get a lot of airplay, people started talking about it, and it was then I thought, 'Why didn't I realize?' It would have been very easy to change a note here or there, and not affect the feeling of the record."
In 1976, Judge Richard Owen of the United States District Court declared that George had "subconsciously" copied "He's So Fine." However, litigations and appeals continued until 1998.
"I don't feel guilty or bad about it," George wrote. "In fact, it saved many a heroin addict's life. I know the motive behind writing the song in the first place, and its effect far exceeded the legal hassle."
RELATED: Did The Beatles Really Plagiarize Chuck Berry's Music?
Does George Harrison's estate still pay for "My Sweet Lord"?
According to Cosmic magazine, George agreed to give Bright Tunes Music a 40% share of the song's royalties. But that didn't go to plan. They write that The Beatles' ex-manager Allen Klein bought "He's So Fine" and requested George pay him what he paid for the song.
However, Performing Song Writer writes that George had to pay $1,599,987 in earnings from "My Sweet Lord" to Bright Tunes. If George had to pay the profits, then surely his estate is still paying the publishers today. The award factored in the royalty revenues, although at a smaller percentage. At least George never thought of "My Sweet Lord" in a negative way after the suit. That's George for you.