George Harrison Hated the Reverb Phil Spector Put on 'All Things Must Pass'
George Harrison hated the reverb producer, Phil Spector, added to 'All Things Must Pass' in 1970. It was too much.
George Harrison didn't care what anyone thought of his music. It was great when fans liked it. However, George made music because he wanted to, not because fans or record companies demanded it. When George went in to record All Things Must Pass, he wanted to prove to himself that he could make a successful album.
George wanted it to be perfect and had it all mapped out before stepping foot in a recording studio. Although, it didn't exactly turn out as perfect as George imagined. Later, George confessed he wasn't too happy with the reverb producer, Phil Spector added.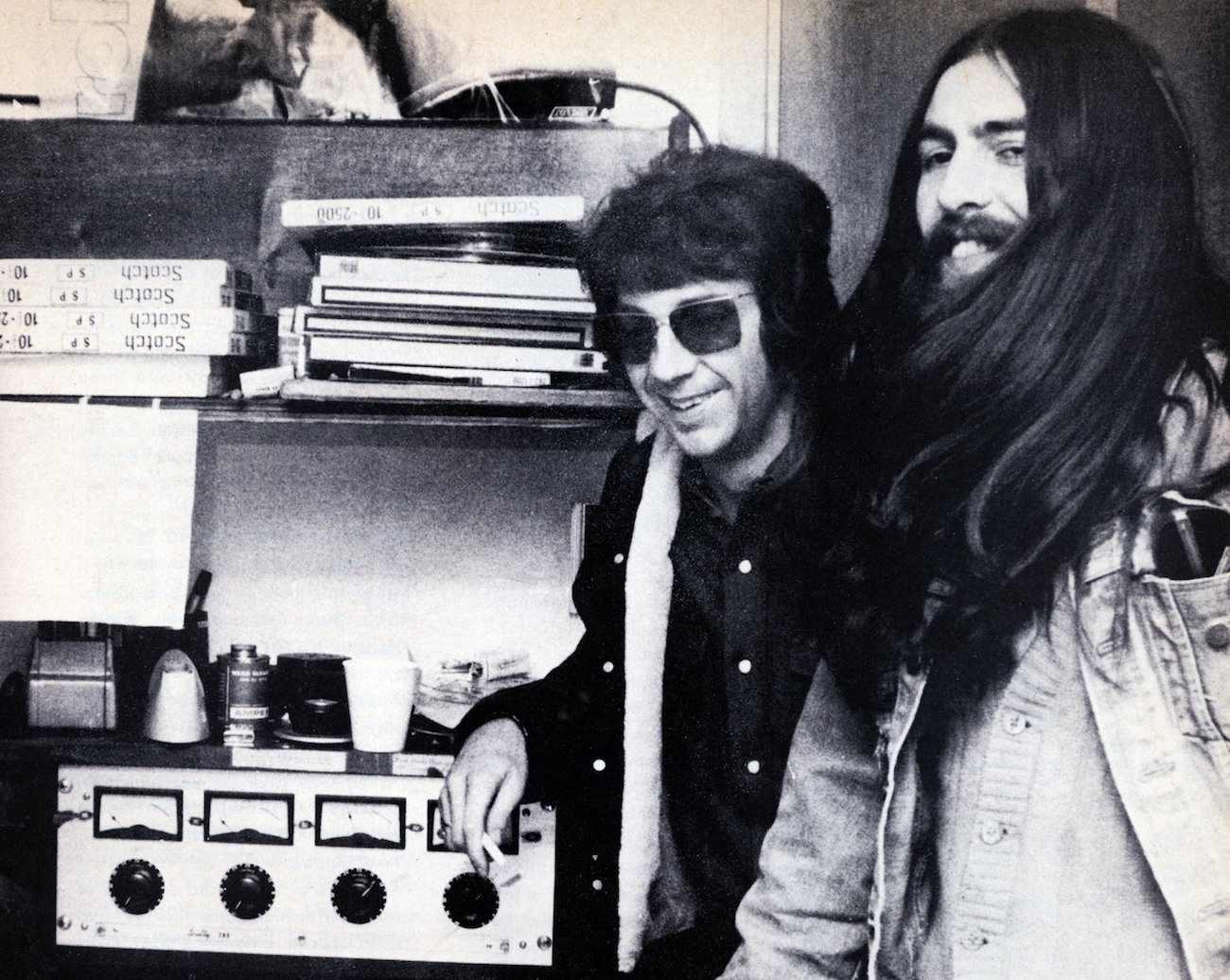 George Harrison's son, Dhani, said George hated the reverb Phil Spector added to 'All Things Must Pass'
Over the lockdown, George's widow, Olivia, their only son, Dhani, and Grammy award-winning producer, Paul Hicks worked on remastering All Things Must Pass for its 50th-anniversary edition. One of the hardest things about the project was respecting the originals while toning down Spector's reverb, which he used in most productions.
However, George hated the reverb Spector added. It was one of his biggest complaints about the album. Rolling Stone wrote that the album has been "subtly remixed — both to bring added sonic clarity to Spector's lovingly dense and echo-heavy arrangements and to adhere to Harrison's own wishes before his death in 2001."
"He hated the reverb," Dhani said. "He said this to me a million times: 'God, that reverb!'" Klaus Voormann, bassist and one of The Beatles' earliest friends from Hamburg, Germany, played on the album and recalled George making similar comments about the multiple overdubs. "I remember him saying, 'It's too much,'" Voormann said.
"When we did 'Wah-Wah,' one of the first songs we recorded, I was knocked out," he continued. "I thought, 'This is incredible what Phil did. It sounds like glass in one way and really hard in another.' And George didn't like it. It was not the way he wanted the direction of the album to go. But then he started liking it."
However, that careful balance, fulfilling George's wishes while respecting Spector's originals, proved more difficult than either Dhani or Hicks imagined.
George's wishes concerning Spector's reverb proved difficult
Hicks carefully enhanced All Things Must Pass "by way of a higher-resolution transfer that wasn't technically possible at the time of previous reissues," Rolling Stone added.
"It's a technique called ultra-remastering, which is trying to give it the maximum separation," Dhani said. "So there's more low-end, more clarity."
It wasn't easy; there was a lot of trial and error, and George's wishes regarding Spector's reverb proved harder than anticipated. "There are songs like 'Wah-Wah' with the vocals burned into the reverb," Dhani explained. "If you start taking the reverb off everything, it doesn't feel like an album. There's only a certain amount you can do with the limits of taste."
It was impossible to "de-Spectorizing" songs like "Apple Scruffs," an acoustic. Hicks said, "If you take out the delay, it sounds like a demo." After some time, the pair found a good balance that would have pleased George.
Both George's voice and the instruments sound more "upfront" in the newly remastered edition than Spector's originals. "You want to be respectful of the original," Hicks said. "Dhani and I hate the expression 'de-Spectorizing.' That's not the point of this project."
"We're not trying to reinvent the wheel," Dhani said. "But these mixes have to be able to stand up alongside contemporary music and with headphones. The original mixes sound flimsy on a playlist. These mixes will give this album so much more longevity with a younger generation.
"Now it will be easier to sit down and listen to it. This album now sounds like it was just recorded yesterday."
Dhani and Hicks didn't ask the producer for his approval to remaster the album
Despite Spector's interesting method, Voormann said it was easy working with him.
"Everyone says Phil was crazy, but he wasn't crazy at all," the bassist said. "He was very easy to work with. He was listening close to what people were playing. Whenever I played something, I would say, 'Is this OK?' and he'd say, 'Yeah, you're fine, you're fine.'"
On the other hand, George said Spector hardly did any work. "He was like a giant person inside this frail, little body," George later said. "I had a lot of laughs with Phil and a lot of good times. But I had a lot of bad times as well.
"Most of the stuff I did with Phil, I ended up doing about 80 percent of the work myself. The rest of the time I was trying to get him into hospital or out of hospital. He'd be breaking his arm and, you know, various other things."
Remastering George's famous album did not require Spector's approval. "Absolutely not," Dhani said. "So we never asked."
The most important part was protecting George's music. "I've never let anything bad happen to my dad's music. I've got to guard all this stuff and make sure only the highest-quality product comes out. I'll never scrape the barrel. That's a promise I made to myself after he passed away."
Dhani, Olivia, and Hicks' hard work on All Things Must Pass: 50th Anniversary Edition has paid off. The project earned them a Grammy at the 2022 Grammy Awards. However, they didn't do it for recognition; they did it for George and his legacy.