George Harrison Hated his Time in The Beatles Before the Rest of the Band
George Harrison didn't always enjoy his time in The Beatles. He had no desire to write songs early on, so John Lennon and Paul McCartney took over. Eventually, George bloomed into a phenomenal songwriter. However, John and Paul still pushed George to the back, underestimated him, and sometimes treated him as inferior. George thought Paul was difficult to work with and domineering while John was ready to replace George at the drop of a hat.
But this wasn't all that upset Geroge during his time as a Beatle. On top of the band's internal struggles with one another, George didn't enjoy the fame that came with being in one of the biggest bands in the world.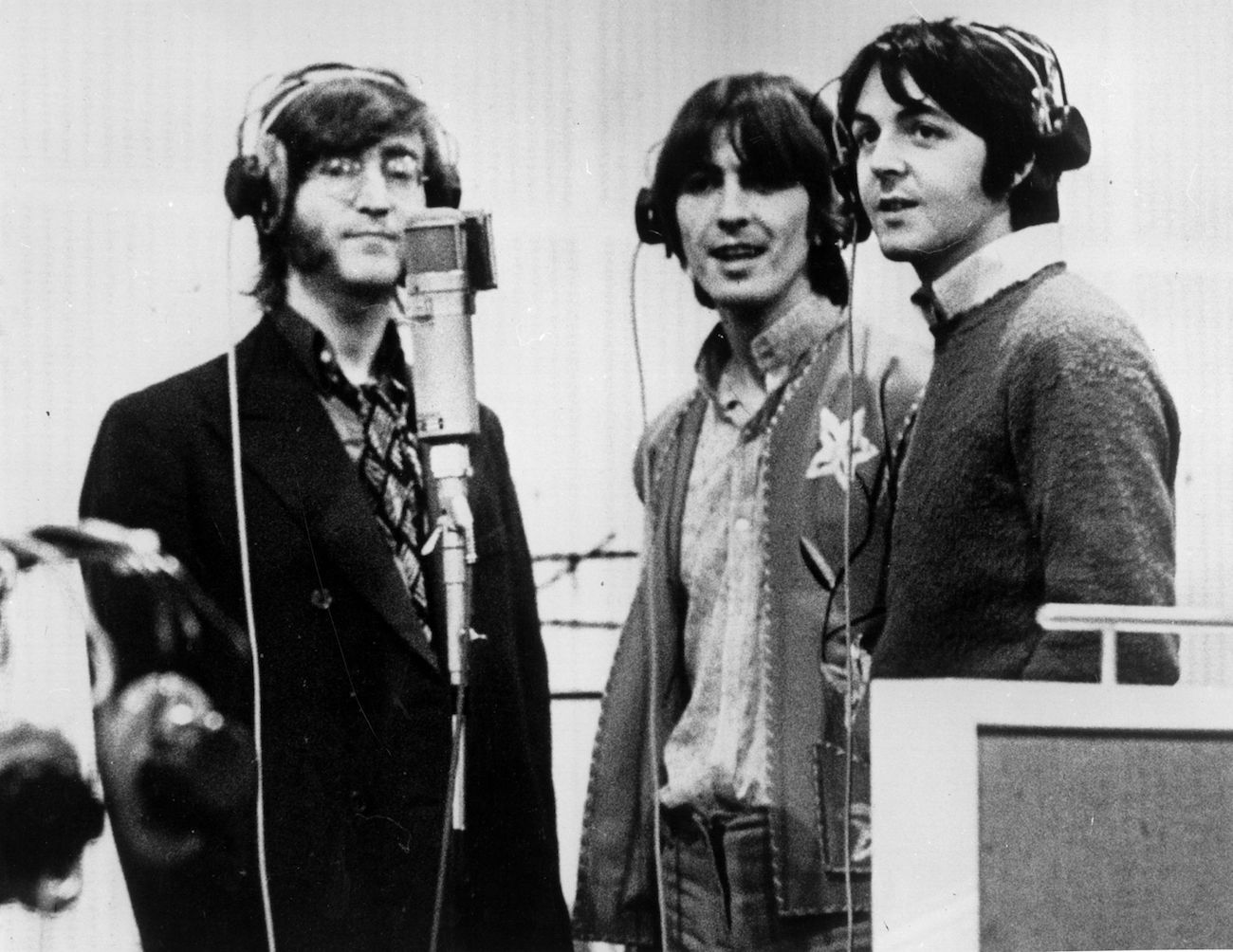 Paul McCartney treated George Harrison like a 'glorified session-man'
According to the Daily Mail, Paul treated George more like a "glorified session-man" than an equal bandmate. Many people outside the band saw how uncomfortable it could get in the studio, including George's wife, Pattie Boyd, and Let It Be producer Glyn Johns. Even fellow musicians like Peter Frampton saw how frustrated George was.
"I'd put on Paperback Writer and say, 'I love the guitar on that,' and he'd say, 'Oh, that's Paul.' I put all these other Beatles tracks on: 'Oh, that's Paul.' It wasn't until then I realised he had been stifled. It was very frustrating for George," Frampton told the Daily Mail.
Johns witnessed George and Paul's row during the recording of "Two of Us," and it was not pretty. At one point, an agitated George sarcastically told Paul, "Whatever it is that will please you, I'll do it." Later on, George advised the band to put an ad out in the papers because he was leaving. "It was very uncomfortable," said Johns. "To watch this begin and be there in the immediate aftermath was very unpleasant."
But this wasn't the first time George thought about leaving The Beatles. Being in the band started to stress him out as early as the early 1960s.
RELATED: George Harrison Once Pulled a Diabolical Prank on Phil Collins Before His Death
George never enjoyed the fame
The Daily Mail writes that as early as 1965, George's time in The Beatles was "a horror story… awful… manic…crazy, a nightmare," marked by "'madness,' 'panic' and 'paranoia.'" For George, Beatlemania was real mania. He got through flights "taking uppers and drinking whisky and coke." Soon George had a fear of planes, cars, airports, and crowds.
After John F. Kennedy's assassination, George was hesitant about driving around big crowded streets. "I was very nervous," George said. "I didn't like the idea of being too popular."
"He told me often how afraid he was in The Beatles, how he thought he was going to die," producer Ted Templeman said. "He had a terror of it, and that did affect him a bit overall." Boyd would receive phone calls from her then-husband saying he and the band were locked in their hotel rooms. "They couldn't go out, and the audience couldn't hear them, and it all started to seem a little pointless," she said.
When The Beatles traveled to Japan, snipers lined the roof of the hotel. Choosing not to receive the Philippines' president and his wife, turned catastrophic too. Angry mobs greeted them at spat at them. "He had a very, very bad experience in Manila and it remained unforgettable for George," said Boyd. "He was a very slight man, very light, and the fear of being vulnerable to fans, and crazy people, remained with him."
Then there were John's comments about The Beatles being more popular than Jesus. It sturred a worldwide boycott and death threats. David Acomba, who filmed George's 1974 solo tour, said, "George was constantly worried about being shot."
RELATED: George Harrison Wasn't the Quiet Beatle According to Tom Petty: 'He Wouldn't Shut Up'
Paul McCartney says John Lennon instigated The Beatles split
When The Beatles stopped touring, George's fears were alleviated for a time, until things inside the studio proved just as volatile as outside. Then, there was not much point in staying in the band.
However, there's always been a debate on who exactly instigated the band's split. While George might have thought about leaving years before anyone else, Paul is under the impression that John inspired everyone else to leave.
Speaking on a recent episode of BBC Radio 4's This Cultural Life (per Snopes), Paul said, "I didn't instigate the split. That was our Johnny." It seems as if Paul was the only member who wanted the band to stay together. "This was my band, this was my job, this was my life. So I wanted it to continue," Paul said. However, Paul later quit in 1970.
Whoever did initiate the breakup, it could have happened way earlier by George. If he'd voiced his concerns and threw in the towel, exhausted by the mental toll of being in the biggest band in the world, The Beatles would have ended in 1966.