George Harrison Liked That The Beatles' 'Yellow Submarine' Required Minimal Effort
George Harrison liked that The Beatles' 1968 film, Yellow Submarine, required minimal effort from him and his bandmates. The filmmakers only needed their music to create the psychedelic film.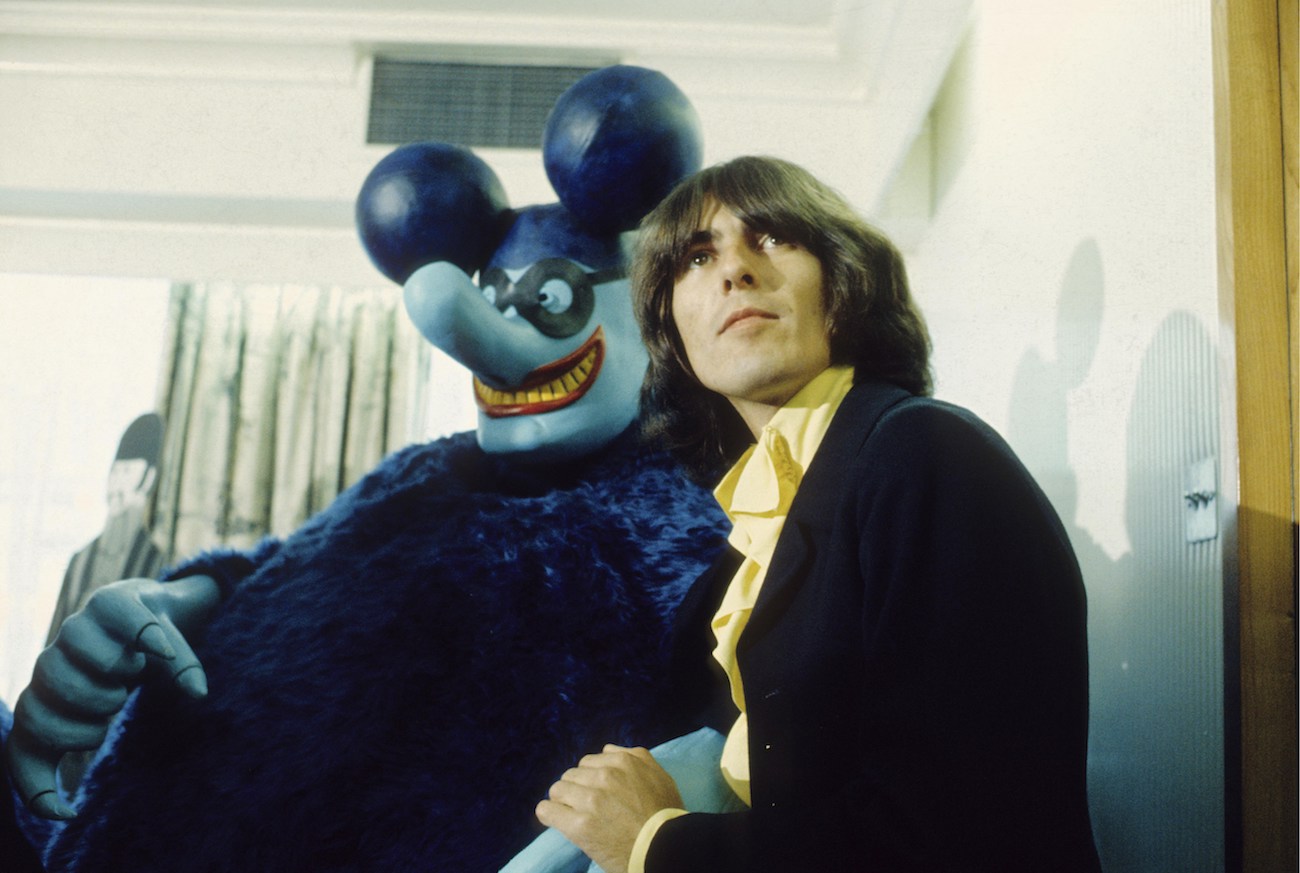 George Harrison liked that The Beatles' 'Yellow Submarine' required minimal effort from the band
In a 1999 VH1 special, George said that the best part of The Beatles' Yellow Submarine was that they didn't have to do anything to it.
"Actually, the thing that I like most about the movie was we didn't really have to do anything to it," George said. "They just took the music, we met with them, and they talked about basically what they were going to do." Then, the filmmakers took it from there.
Paul McCartney said they did a great job translating each of the Fab Four's personalities into cartoon characters.
George liked how The Beatles' music sounded in the 1999 reissue of 'Yellow Submarine'
In 1999, The Beatles reissued Yellow Submarine. George was surprised at how good the film's songs sounded remastered.
"The sound of the cellos in 'Eleanor Rigby,' it's just amazing when you think it's-I mean, I said the cellos, there's only one. It's a string quartet, but it sounds like… It was recorded so well."
Ringo Starr said hearing the new mix surprised him and Paul. As George said, much of the remastering had brought out sounds even the band didn't know were there. It was ultra clear.
George told Billboard that The Beatles' 1999 reissue of Yellow Submarine did well, especially with younger generations, because everyone was sick of drum machines.
"I think because it's the same when people were 9 or 16 back in the '60s. They liked it then, and they like it now for the same basic reasons: The songs are catchy, they're fun, and they still have whatever it was then.
"It's in those grooves, and it's boom. Also they're a bit of light relief after all this drum machine stuff that we've been having for the last 15 or 20 years. So I thought I'd cash in on the craze [laughs] and put out all my old tracks!"
George's son, Dhani, loved the children's film
The former Beatle's son, Dhani, loved watching The Beatles' Yellow Submarine when he was little. Although George "never consciously sat him down and said, 'Listen, here's the old Beatle records,'" Dhani discovered them on his own.
In 1987, George told Anthony DeCurtis (per George Harrison on George Harrison: Interviews and Encounters), "He's picked up on them because when he was about four or five, 'Yellow Submarine'—there's an age group that like 'Yellow Submarine.' The kids watch, and they watch it every night for like three months, and then they forget about it. And so he knows, then, songs like '[Hey] Bulldog.'"
George wasn't the biggest fan of the Yellow Submarine soundtrack and was glad he didn't have to work on the film. However, at least the remastered version brought The Beatles to a new generation of fans, including his son.