George Harrison on What Many Fans Misunderstood About The Beatles
George Harrison said there was one thing that fans misunderstood about The Beatles. It was frustrating.
George Harrison had many issues with being in The Beatles. He often felt paranoid and didn't enjoy most aspects of superstardom. On top of all that, he had a problem with fans' misconceptions. They didn't make anything better.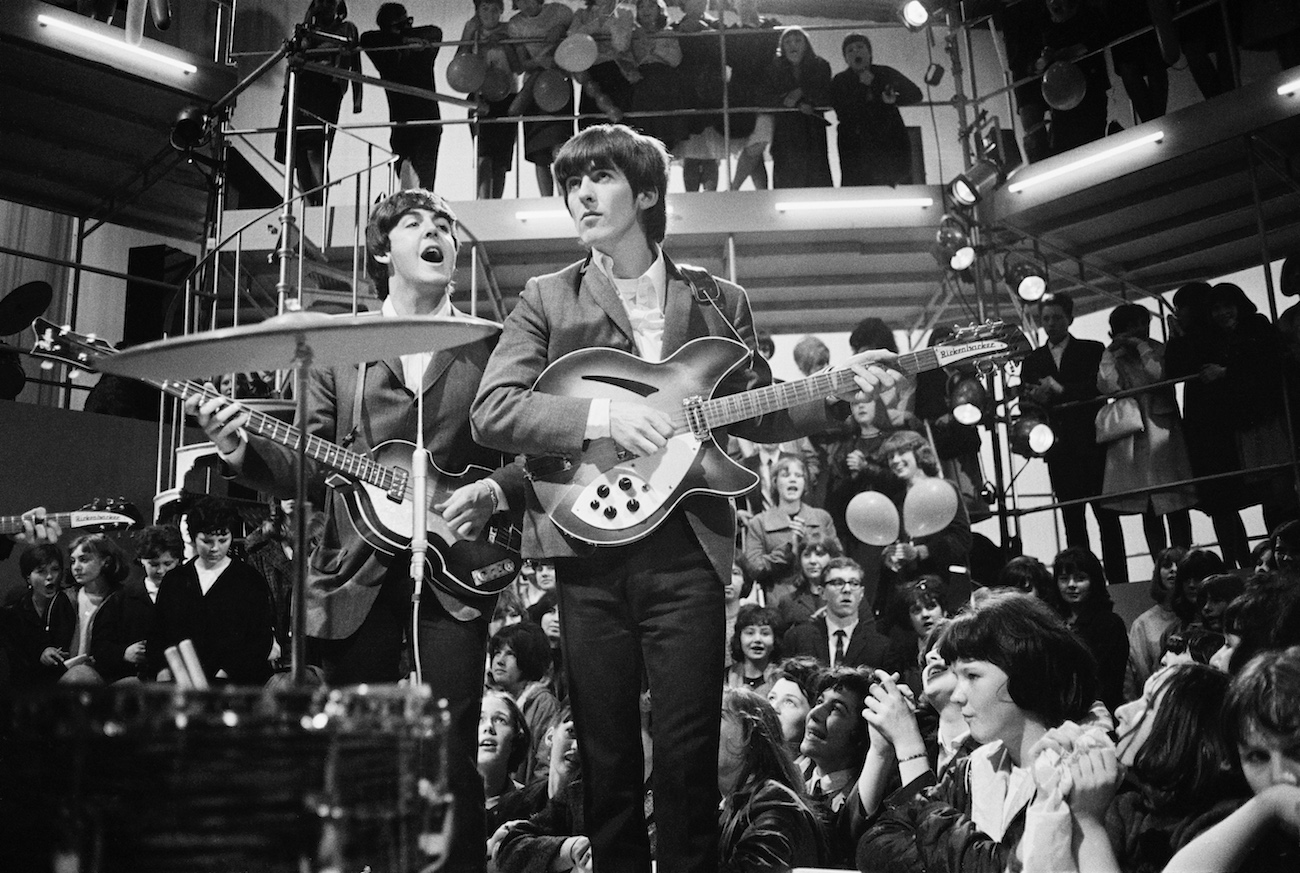 George Harrison on what fans often got wrong about The Beatles
Being in a world-famous rock band can take its toll. However, fans thinking that it was all sunshine and daisies didn't make things better for George during his time with The Beatles. He told Crawdaddy that it was one of the biggest misconceptions fans had.
"The whole thing of being Beatles– it was very heavy on us four," George said. "It was like some people wrote saying, 'Well, the problem with the Beatles is that when we were all growing up they were just tooling 'round the world in limousines.'
"Actually, it was the reverse. We were forced to grow up much faster. And what they call growing up was actually being stuck in a rut while we were transcending layer upon layer. So the heaviness of just the things we've been through, we either use it or rise above it, or it pulls you down."
George didn't let it pull him down.
George had to rise above in The Beatles
The Beatles' lead guitarist often had to call upon his inner strength to get him through some of the tougher moments he had with The Beatles.
"For me, it's like it makes me have to call upon the inner me for the strength in order to rise above it, because that part is the maya. Whereas, if you just cop out, it doesn't do anybody any good," George continued.
"Is it a priority to go 'round the world being a rock & roll star? That's what I'm saying. There's no time to lose, really, and there's gonna have to be a point where I've got to drag myself away and try and fulfill whatever I can."
"There are a lot of people in the business that I love, friends, you know, who are really great but who don't have any desire for knowledge or realization. It's good to boogie once and a while, but when you boogie all your life away it's just a waste of life and of what we've been given.
"I can get high like the rest of them, but it's actually low. The more dope you take, the lower you get, really. Having done that, I can say that from experience. Whatever it is– you just need more, and the more you take the worse you get."
The guitarist said The Beatles did a 'hit and run'
In 1979, George told Rolling Stone that The Beatles did a hit and run. Everyone got to enjoy the ride, but they didn't. The Beatles had to grow up fast while everything around them was happening at the speed of light.
"The Beatles fortunately did that hit-and-run," George said. "But every year we were Beatling was like twenty years; so although it might only have been five or six years it seemed like eternity. That was enough for me, I don't have any desire to do all that.
"It might have been fun for everybody else, but we never saw the Beatles. We're the only four people who never got to see us. [Laughing] Everybody got on a trip, you see, that was the thing. We were just four relatively sane people in the middle of madness.
"People used us as an excuse to trip out, and we were the victims of that. That's why they want the Beatles to go on, so they can all get silly again. But they don't have consideration for our well-being when they say, 'Let's have the Fab Four again.'"
When George finally left The Beatles, he could rest and have a somewhat quiet life. He never wanted to go back to living as he did while with the group. We don't blame him.