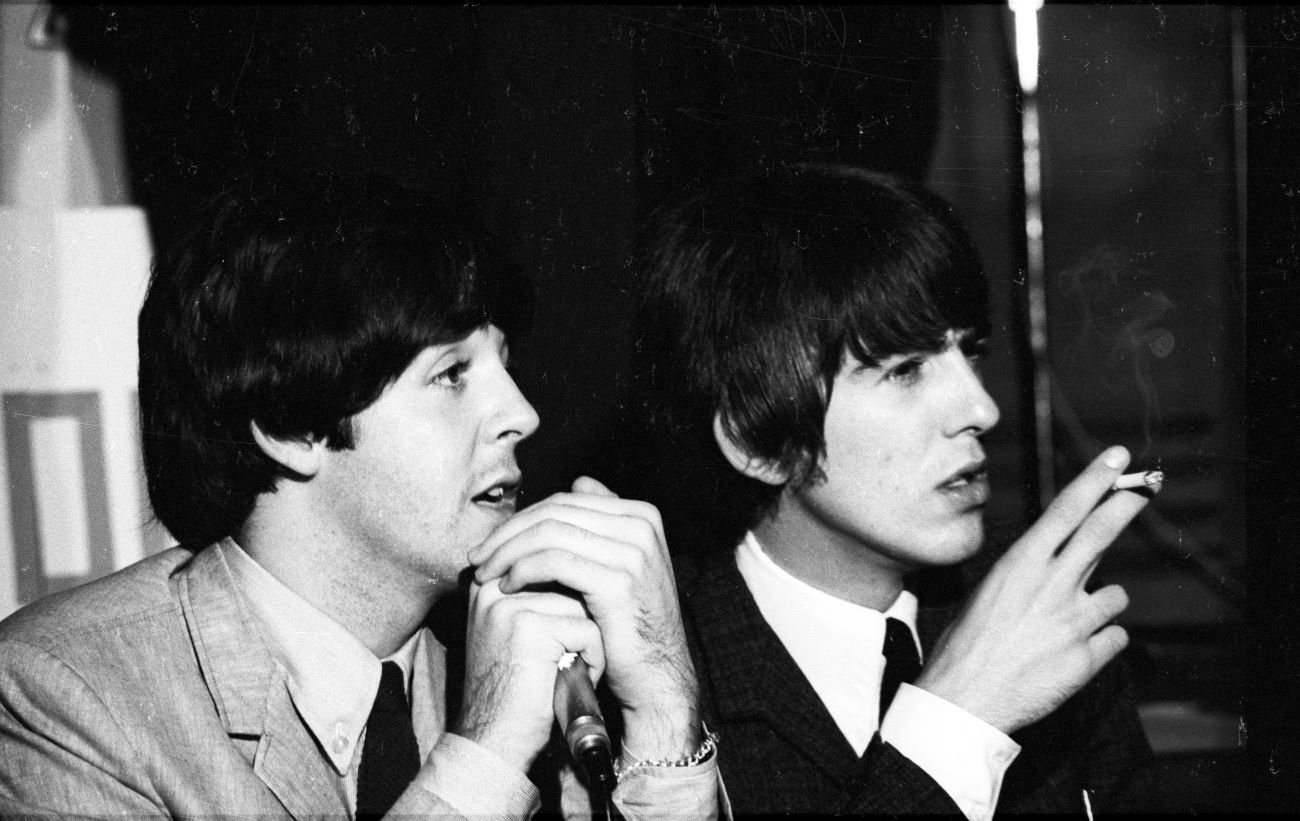 George Harrison Missed Paul McCartney's Wedding Because He Was Arrested
George Harrison missed Paul McCartney's wedding, but not out of spite. While McCartney was getting married, Harrison's house was raided.
In 1969, Paul McCartney got married, and his bandmate George Harrison was not present for the ceremony. Though the two men didn't always get along, Harrison's failure to show up had nothing to do with animosity between the two men. Instead, Harrison was in a bit of legal trouble. On the same day as the wedding, the police raided Harrison's home for drugs and arrested both him and his wife.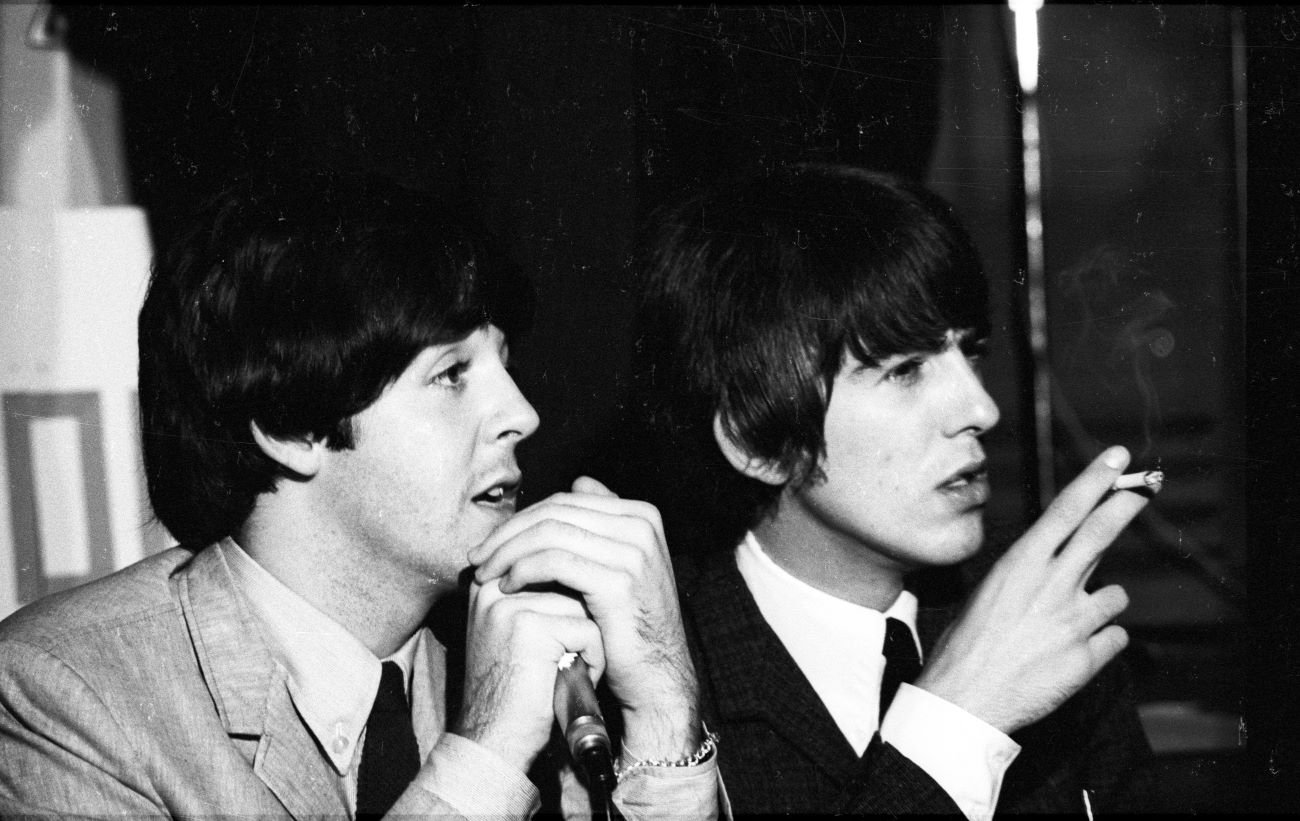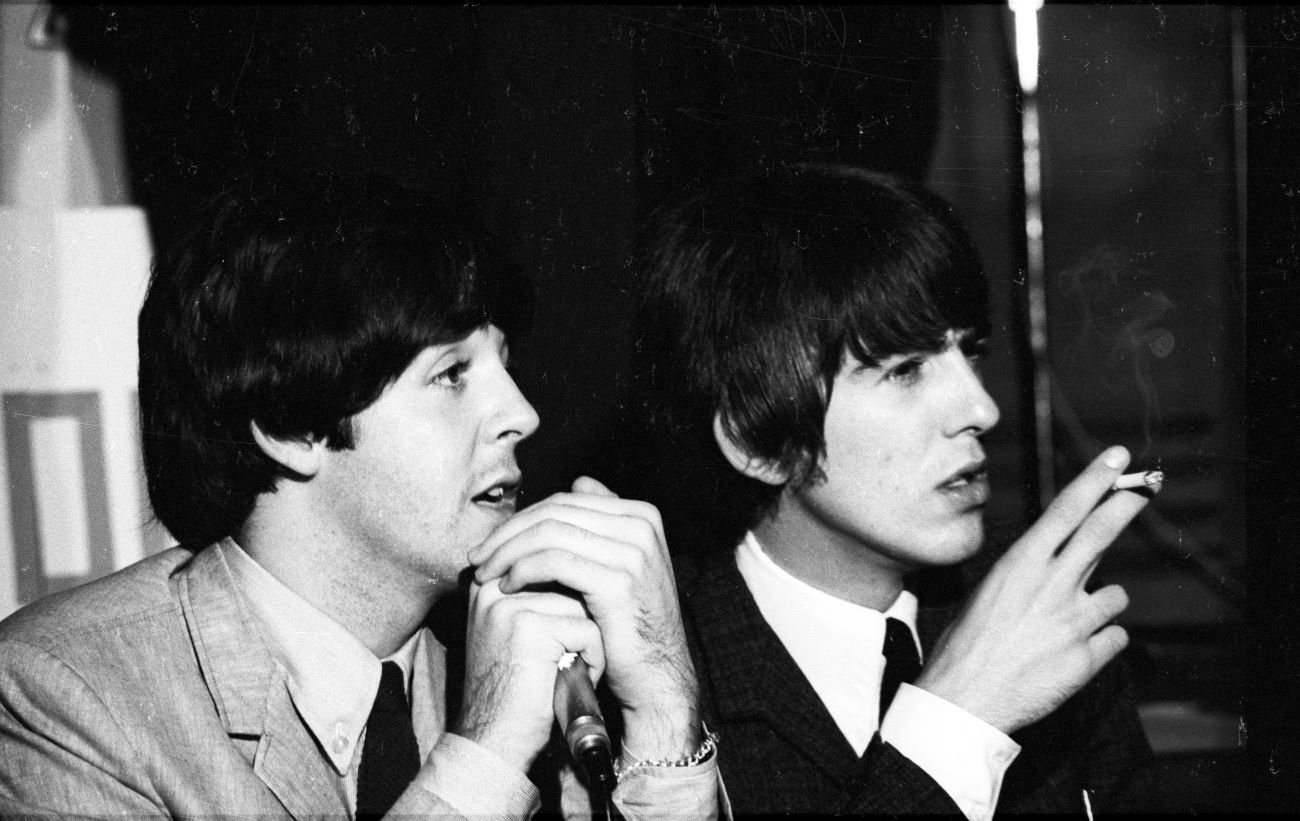 Paul McCartney married Linda Eastman in 1969
McCartney married photographer Linda Eastman in 1969, but the wedding nearly didn't happen. The couple got into an explosive argument the night before the ceremony.
"We were crazy," McCartney said in the book Paul McCartney: Many Years From Now by Barry Miles. "We had a big argument the night before we got married, and it was nearly called off."
Luckily, the couple made up in time for the big day.
"We were very up and down, quite funky compared to the eventual image of 25 years of married bliss!" he said. "You get this picture of us swanning along in a little rowboat, managing to avoid the white water, but we were right in the middle of that white water, so it's even more miraculous that we made it. But we did."
George Harrison missed Paul McCartney's wedding
McCartney made it to his wedding, but Harrison did not. On the same day as the ceremony, the London drug squad raided Harrison's home. The officers were led by Detective Sergeant Norman Pilcher, who directed John Lennon's drug arrest the year before.
"[Pilcher] came out to my house with about eight other policemen and a police dog, who happened to be called Yogi — because, I suppose, of the Beatle connection with Maharishi," Harrison said in The Beatles Anthology, per Cosmic Magazine. "They thought they'd have a bit of fun."
Harrison's wife, Pattie Boyd, was at home when the police arrived and immediately called Harrison. When he got home, he found that the police had trashed his house in their search for drugs. 
Both Harrison and Boyd were charged with the possession of illegal drugs and taken to the police station. They were quickly released on bail but not early enough to make McCartney's wedding.
George Harrison and Paul McCartney were friends but didn't work together well
There were many rumors that Harrison and McCartney had a contentious relationship. Harrison denied this, saying that they simply weren't musically compatible. Their relationship was friendly, though.
"We don't have any problems whatsoever as far as being people is concerned, and it's quite nice to see him," Harrison told Rolling Stone in 1979. "But I don't know about being in a band with him, how that would work out."
He said that he likely wouldn't want to work with McCartney again, but he was happy to have him as a friend. 
"My problem was that it would always be very difficult to get in on the act, because Paul was very pushy in that respect," he said. "When he succumbed to playing on one of your tunes, he'd always do good. But you'd have to do fifty-nine of Paul's songs before he'd even listen to one of yours. So, in that respect, it would be very difficult to ever play with him. But, you know, we're cool as far as being pals goes."