George Harrison Named 'Blue Jay Way' After the Street He Lived on in L.A.—His Former Home Is Worth About $6 Million
George Harrison named his Beatles song "Blue Jay Way" after the street he lived on in L.A. Decades after renting the home, 1567 Blue Jay Way is worth about $6 million.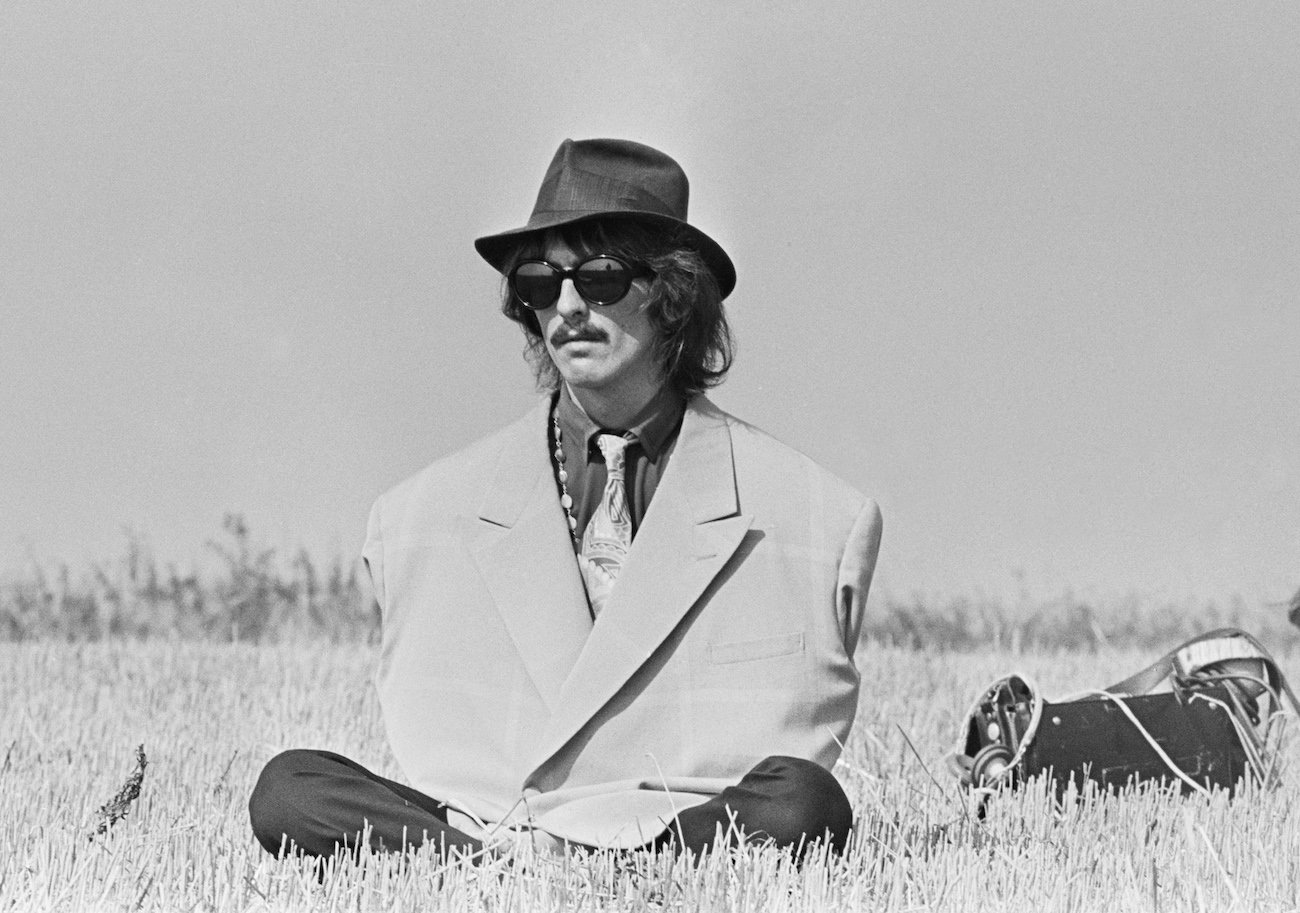 George Harrison named 'Blue Jay Way' after the street he lived on in L.A.
In his 1980 memoir, I Me Mine, George wrote that "Blue Jay Way" was written "at a time when I'd rented a house in Los Angeles on Blue Jay Way, and I'd arrived there from England."
He continued, "I was waiting around for Derek and Joan Taylor who were then living in LA. I was very tired after the flight and the time change and I started writing, playing a little electric organ that was in the house. It had gotten foggy and they couldn't find the house for some time. The mood is also slightly Indian. Derek Taylor is slightly Welsh."
The fog that delayed the Taylors' arrival influenced the song's opening lyric, "There's a fog upon L.A./ And my friends have lost their way/ We'll be over soon they said/ Now they've lost themselves instead."
George's tiredness from his flight over also inspired lyrics like "Please don't be long/ Please don't you be very long/ Please don't be long/ Or I may be asleep."
"By the time I had reached them, the song was virtually intact," Taylor later explained in Hunter Davies' The Beatles (per Den of Geek). "Of course, at the time, I felt very bad because here were these two wretchedly jet-lagged people, and I was about two hours late to meet them. But here, indeed, was a song that would turn up on 'Magical Mystery Tour.'"
The guitarist wrote "Blue Jay Way" in August 1967, and it later appeared on Magical Mystery Tour.
The home George rented on Blue Jay Way is worth about $6 million
In 2013, the house where George stayed on Blue Jay Way (1567 Blue Jay Way, Los Angeles, CA 90069) and wrote its namesake sold for $3.8 million (per Uncut). In April of that year, it was put on the market for $4,599,000. The "Bird Streets" of Hollywood Hills is an exclusive neighborhood that overlooks the Sunset Strip.
Peggy Lee's manager, Ludwig Gerber, owned the home. George stayed at the property with his first wife, Pattie Boyd, Apple Corps executive Neil Aspinall, and "Magic" Alexis Mardas.
According to Zillow, the 4,116-square-foot home, which only has three bedrooms and three bathrooms, is worth an estimated $6 million. According to Den of Geek, the home also features walls of glass, a screening room, a theater room, a spa, and an outdoor swimming pool. One real estate listing mentioned a Hammond S-6 organ, the one George wrote "Blue Jay Way" on.
Some reports claim that Paul Simon wrote "Bridge Over Troubled Water" in the same house. 
Despite writing the psychedelic song during the Summer of Love, George wasn't feeling very loving
George wrote "Blue Jay Way" during the Summer of Love, but he wasn't feeling very loving. During the same trip, George, Boyd, and the Taylors visited Boyd's sister and Fleetwood Mac drummer, Mick Fleetwood, in San Francisco.
When they arrived at the love capitol, Haight-Ashbury, George thought he'd find a mecca of creativity. Instead, he found "bums" who treated him like the Messiah.
In Martin Scorsese's documentary, George Harrison: Living in the Material World, George said, "I went to Haight-Ashbury expecting it to be this brilliant place. I thought it was gonna be all these groovy kinda gypsy people with little shops making works of art and paintings and carvings.
"Instead, it turned out to be just a lot of bums. Many of them were just very young kids who'd come from all over America and dropped acid and gone to this mecca of LSD… We'd walk down the street and I was like being treated like the Messiah or something."
According to The Guardian, George's recent trip to India was "an immersion that led to a chain reaction of musical and spiritual epiphanies." However, making Sgt. Pepper and Magical Mystery Tour was uninspiring.
"He was scarcely more enthusiastic about 'Magical Mystery Tour,'" the Guardian wrote. "While McCartney worked on the title track in the studio, Harrison produced coloured crayons from his painted sheepskin jacket and started drawing pictures."
Later, George said, "My problem, basically, was that I was in another world. I didn't really belong; I was just an appendage."
George seemed to have entered the fog he wrote about in "Blue Jay Way." Fortunately, he found his way out.