George Harrison Said The Beatles 'Didn't Have a Clue' Before They Went to Hamburg, Germany
The original lineup of The Beatles consisted of John Lennon, Paul McCartney, George Harrison, Stuart Sutcliffe, and Pete Best. In those early days, the group's booking agent, Allan Williams, sent them to play the seedy clubs of Hamburg, Germany, because his other acts had found success there.
The Beatles first arrived at the seaport town in August 1960. They were just boys (George was underage). Accommodations were rough (they lived in two storage closets behind the Bambi Kino cinema), and they worked long hours. However, having that residency in Hamburg taught The Beatles so much. They went from boys to men and amateur players to professional performers ready to take on the world.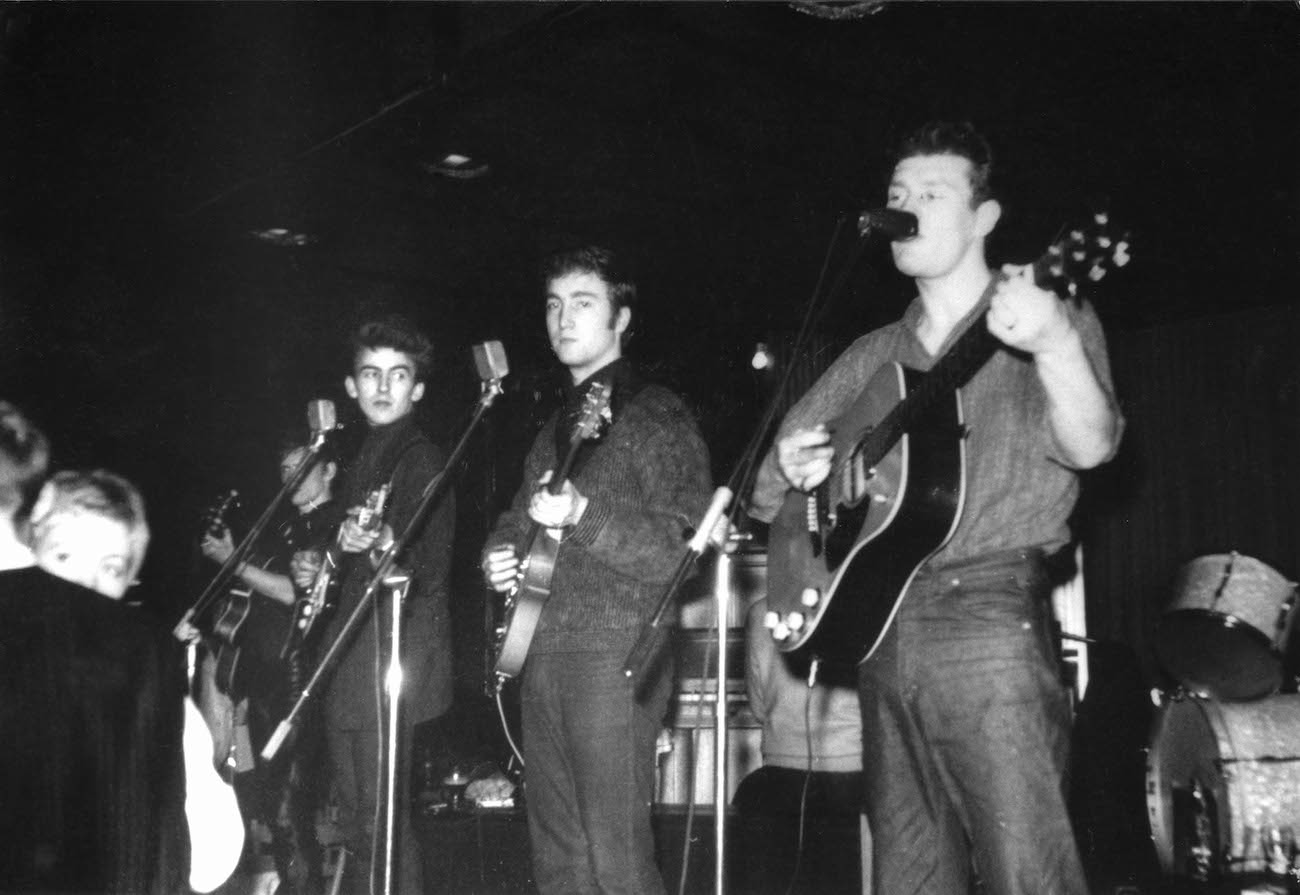 George Harrison said The Beatles 'didn't have a clue' before going to Hamburg, Germany
During a 1992 interview with Guitar World, George talked about The Beatles' Hamburg days. Guitar World pointed out that John once said, "I grew up in Hamburg-not Liverpool."
"Oh, yeah," George agreed. "Before Hamburg, we didn't have a clue. [laughs] We'd never really done any gigs. We'd play a few parties, but we'd never had a drummer longer than one night at a time. So we were very ropy, just young kids. I was actually the youngest-I was only 17, and you had to be 18 to play in the clubs-and we had no visas. They wound up deporting me after our second year there. Then Paul and Pete Best got deported for some silly reason, and John just figured he might as well come home.
"But when we went there, we weren't a unit as a band yet. When we arrived in Hamburg, we started playing eight hours a day-like a full workday. We did that for a total of 11 or 12 months, on and off over a two year period. It was pretty intense."
The LA Times wrote that the band's contract required them to perform for 30 hours, six nights a week. "Each one received the generous sum of 30 Deutsche marks a week, about $51 in those days."
"Hamburg was really like our apprenticeship, learning how to play in front of people," George later said. Playing non-stop for 48 nights straight couldn't hurt their playing, after all.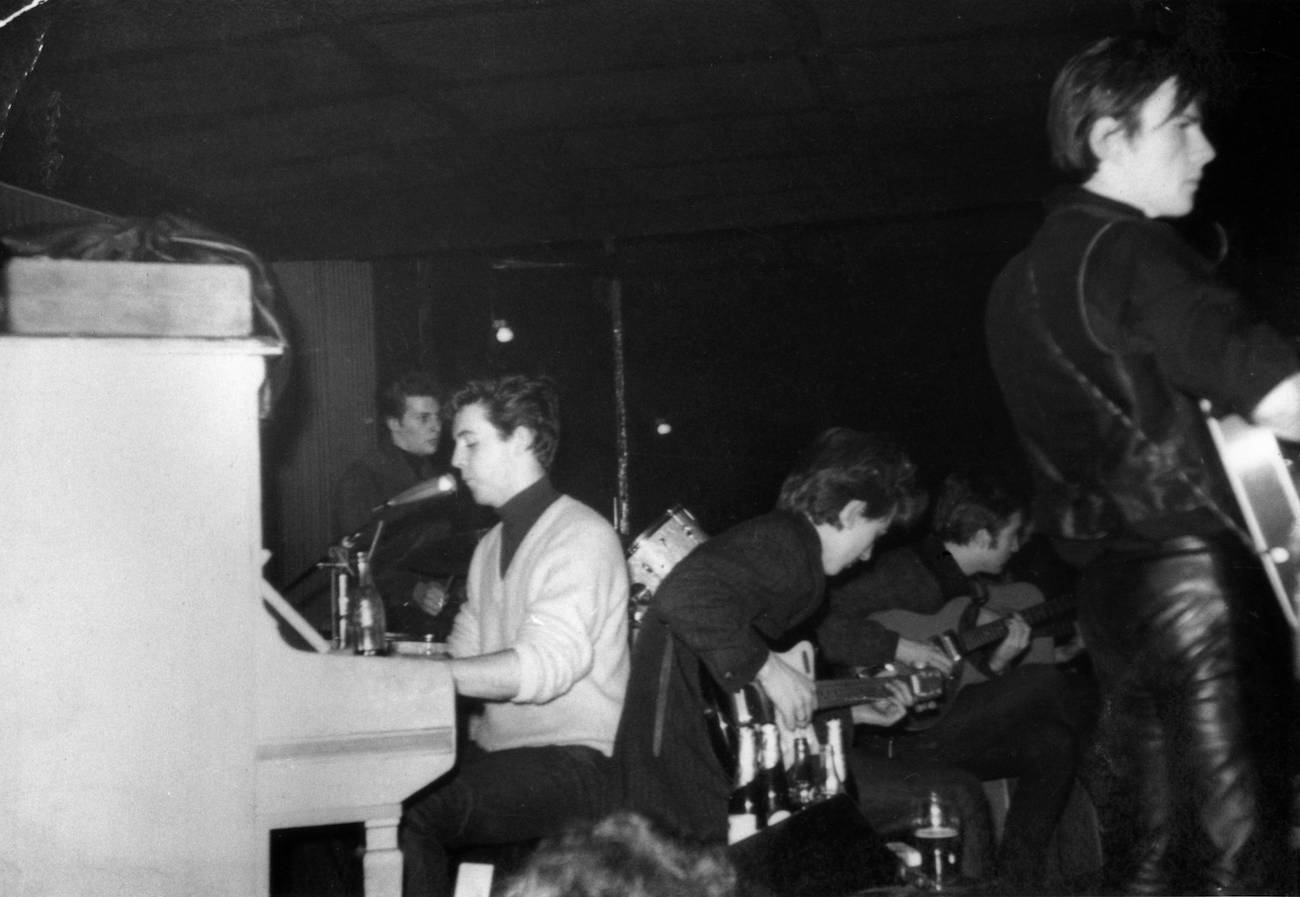 George said The Beatles found their voice while trying to fill their setlists
In a separate interview, Paul told Guitar World that "playing for those drunken German sailors, trying to lure them in to buy a couple of beers so you could keep your gig, was what galvanized the band into a musical form."
"That's true, because we were forced to learn to play everything," George agreed. He added that The Beatles had to fill their set with songs that they weren't necessarily used to playing.
"At first, we played music of all our heroes-Little Richard, Fats Domino, Chuck Berry, Buddy Holly, the Everly Brothers, Ray Charles, Carl Perkins-anything we'd ever liked. But we still needed more to fill those eight-hour sets," George said. "Eventually we had to stretch and play a lot of stuff that we didn't know particularly well. Suddenly, we were even playing movie themes, like 'A Taste of Honey' or 'Moonglow,' learning new chords, jazz voicings, the whole bit. Eventually, it all combined together to make something new, and we found our own voice as a band."
Playing songs like "Moonlight" came about when they were too drunk or too tired to play anything else. Still, it taught the band a lot.
"We played those things because we got drunk! If you're coming in at three or four in the afternoon with a massive hangover from playing all night on beer and uppers, and there's hardly anybody in the club, you're not going to feel like jumping up and down and playing 'Roll Over Beethoven.' You're going to sit down and playing something like 'Moonglow.' And we learned a lot from doing that," George said.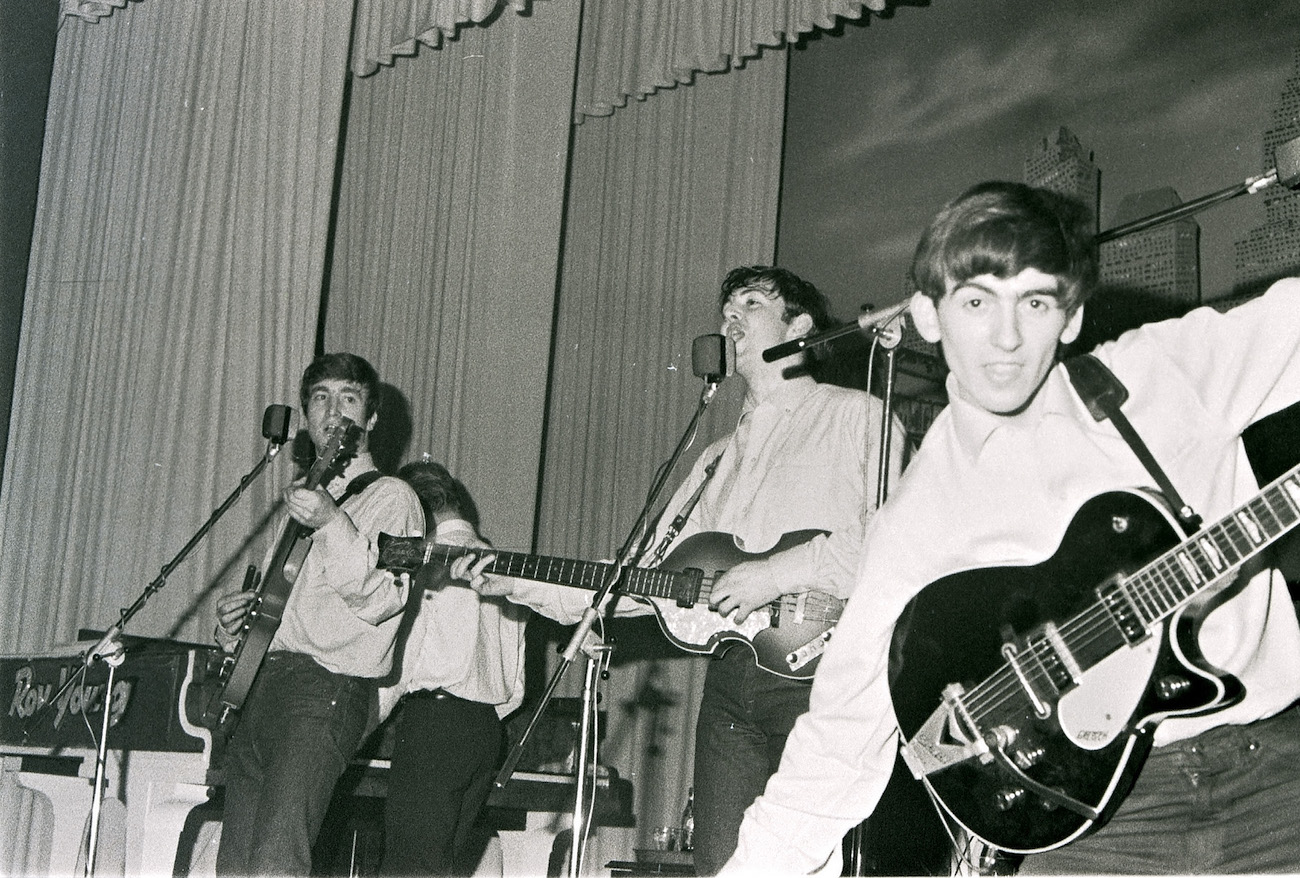 George was deported for being underage but that wasn't the end to The Beatles' days in Hamburg
By October 1960, Peter Eckhorn, the owner of the Top Ten Club, offered The Beatles a better contract than they had with Koschmider at the Kaiserkeller. When Koschmider found out they broke their contract, he alerted the authorities that George was underage.
The government deported him. When Paul and Best went back to the Bambi to collect their belongings, they found their room in total darkness. So, as to get back at Koschmider, they lit a condom on fire for some light. They too were deported.
However, that didn't end The Beatles' time in Hamburg. When George turned 18, they returned to Germany and started a residency at the Top Ten Club. The Beatles' performance excelled even more, and the other bands came to watch them often. They also made life-long friends too.
When The Beatles left Germany for good in 1962, they emerged as a fully-fledged band ready to take on America and the world. They did so within the following year.