George Harrison Said Being a Beatle Was Like Having a 'Previous Incarnation'
George Harrison had very complex views of being in The Beatles. For the most part, he was proud of what they accomplished overall. However, being in the biggest band in the world aged him. Being Beatle George often felt like doing an extreme sport.
Years later, George felt as if he'd been a Beatle in a past life.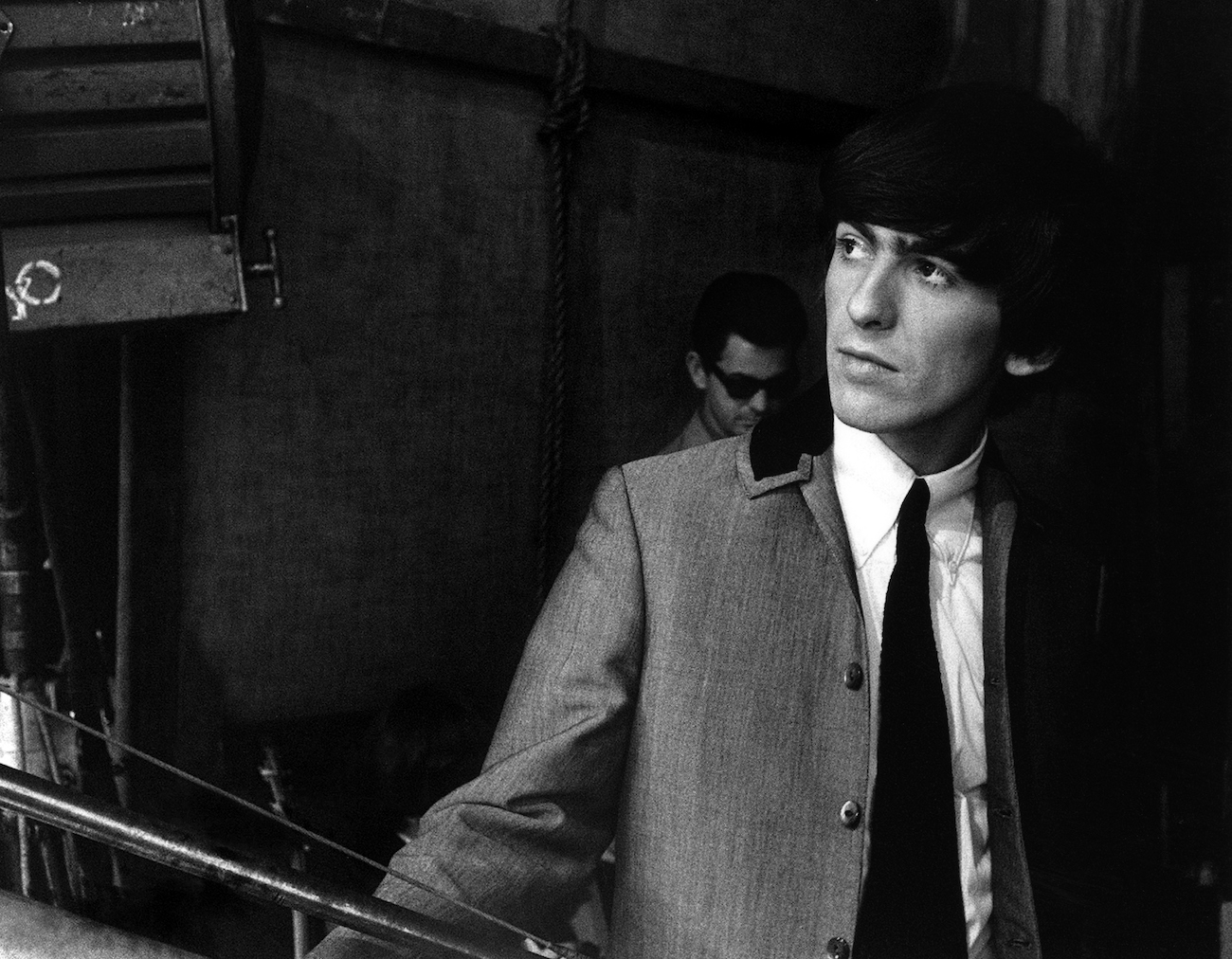 George Harrison said being a Beatle was like having a 'previous incarnation'
During a 1987 interview with Entertainment Tonight, George talked about his time in The Beatles.
"A lot of people just get stuck on something that's a craze and then they don't see that it takes all these other bits that make that. I think a lot of people would, you know, if you put out a record and call it 'The Beatles,' you'd have all these people who'd rush out and buy it regardless of if it was a load of rubbish," George said.
"You talk about them as if they're someone else," Entertainment Tonight said. "They are," George replied. "You don't feel like-I mean that was you," the interviewer responded.
"Yeah, I suppose it was [laughs]," George said. "But it's so long ago. You know, it's like a previous incarnation."
George likely felt that way because he saw Beatle George as someone else. According to Rolling Stone, George once said, "The Beatles exist apart from myself. I am not really Beatle George. Beatle George is like a suit or shirt that I once wore on occasion, and until the end of my life people may see that shirt and mistake it for me. I play a little guitar, write a few tunes, make a few movies, but none of that's really me. The real me is something else."
Going from being Beatle George to regular George had to have been a shock to the system. "Try to be just an ordinary person and play a few tunes but they won't let you do that," George said. "They want you to come out there with flames coming out of your fingers, singing all these things that don't really exist. It's just all in their concept of what it was. Then is then, and now is now."
When George left The Beatles, it was like exiting a highway or coming in for an extended pitstop on the race track.
George said being in the band was like being a race car driver
In 1979, George told Rolling Stone that being a Beatle was sort of like being a race car driver. Initially, George talked about "Faster," one of his favorite songs on his new album, George Harrison. George wrote the tune about his Formula One pals, including Jackie Stewart.
"I like 'Faster' because I fulfilled the thing the Formula One motor-racing people kept asking me – to write a song about racing – and I did it in a way I'm happy about because it wasn't just corny," George explained. "It's easy to write about V-8 engines and vroom vroom – that would have been bulls***.
"But I'm happy with the lyrics because it can be seen to be about one driver specifically or any of them, and if it didn't have the motor-racing noises, it could be about the Fab Four really – the jealousies and things like that."
Rolling Stone then asked if that was The Beatles' life story. George replied, "Exactly, and when people keep asking, 'Why don't the Beatles keep on going?' they don't realize that you can kill yourself. Or maybe they do realize that; maybe they want you to. There's a lot of that in motor racing. I've seen people say they want somebody they don't like to crash, which is crazy."
The Beatles and race car drivers are similar for several reasons when you think about it. They both have fiercely loyal and passionate fanbases, who preferred it if they continued, even when they were out of fumes. The Beatles and professional drivers both put their lives at risk and put their pedals to the metal, too.
At the height of Beatlemania, The Beatles probably felt like they were going a hundred miles an hour, just like a Formula one driver. Similarly, when a driver drove on that tarmac, he too felt what it was like being in the biggest band in the world.
George did not want to be a Beatle again
Whatever George thought about being in The Beatles, he didn't want to be a part of the band again. He told Rolling Stone he wouldn't want to go through with it all again.
"Never. Not in this life or any other life," George said. "I mean, a lot of the time it was fantastic, but when it really got into the mania it was a question of either stop or end up dead. We almost got killed in a number of situations – planes catching on fire, people trying to shoot the plane down and riots everywhere we went. It was aging me."
"But we had a great time. I think fondly of it all, especially as we've been through all the aftermath of Apple. Everybody's sued each other to their hearts' content, and now we're all good friends."
Leave it to George to have a "water under the bridge" approach about leaving one of the biggest bands in the world.