George Harrison Said He Felt Constipated for Years Before 'All Things Must Pass'
Before releasing 'All Things Must Pass,' George Harrison said not being able to release his songs was like being constipated for years.
George Harrison had no choice but to release All Things Must Pass in 1970. He wasn't one of The Beatles' chief songwriters like John Lennon and Paul McCartney. However, when George realized he could write just as good songs as them, he didn't stop.
The speed and frequency of George's songs came faster than John and Paul would have liked. Eventually, George started stockpiling them because only a couple of his songs landed on the group's records. The stockpile got backed up.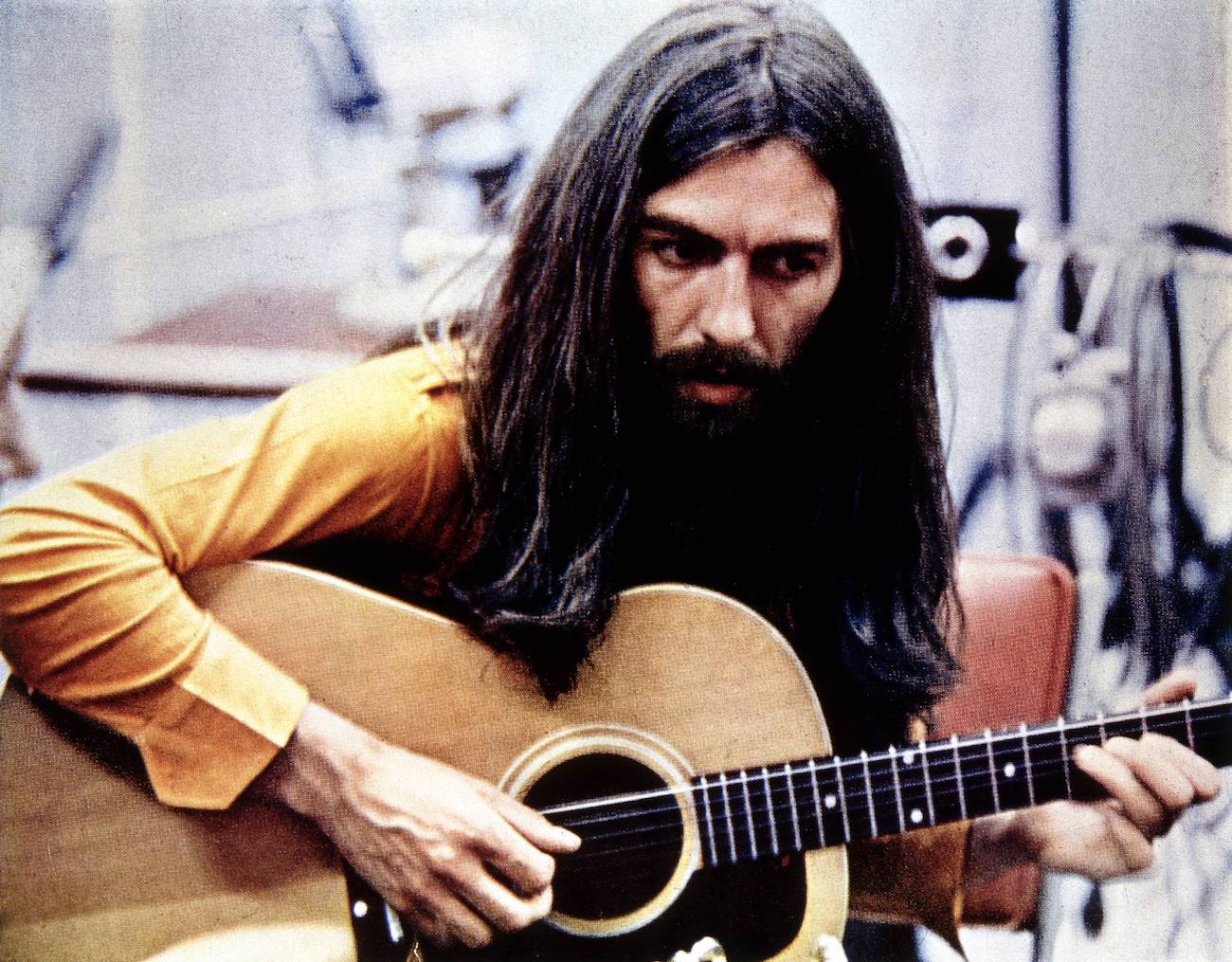 The Beatles pushed most of the guitarist's songs to the side
George started writing songs in 1963. While sick on tour, he wrote his first song, "Don't Bother Me." It was an experiment to see if he could write a hit. However, whether he could get them on The Beatles' records was a different story.
When George started coming to John, Paul and producer, George Martin, with his songs, they only allowed him a couple of songs on an album. George grew tired of having to push.
George told WABC-FM New York's Howard Smith (per Beatles Interviews) that he'd written many of All Things Must Pass years ago.
"It was the way the Beatles took off with Paul and John's songs, and it made it very difficult for me get in," George explained. "And also, I suppose at that time I didn't have as much confidence when it came down to pushing my own material as I have now. So it took a while.
"But now, the output of songs is too much to be able to just sit around waiting to put two songs on an album. I've got to get 'em out, you know.
"It was whoever would be the heaviest would get the most songs done. So consequently, I couldn't be bothered pushing, like, that much. You know, even on 'Abbey Road' for instance, we'd record about eight tracks before I got 'round to doing one of mine.
"Because you say, 'Well, I've got a song,' and then with Paul — 'Well I've got a song as well and mine goes like this — diddle-diddle-diddle-duh,' and away you go! It was just difficult to get in there, and I wasn't gonna push and shout.
"But it was just over the last year or so we worked something out, which is still a joke really — Three songs for me, three songs for Paul, three songs for John, and two for Ringo."
George needed to release All Things Must Pass.
George Harrison said he felt constipated before 'All Things Must Pass'
By 1969, George stopped trying to get his songs on a Beatles record. It was like pulling teeth. He had so many songs stockpiled that he didn't know what to do with them all. Before George released All Things Must Pass, he said he felt constipated.
"Don't forget, John and Paul had been more satisfied from their ego point of view, having written all those tunes with the Beatles," George told Rolling Stone. "Especially after 1966, I was starting to write loads of tunes, and one or two songs per album wasn't sufficient for me."
George continued, "By the time All Things Must Pass came, it was like being constipated for years, then finally you were allowed to go. I had seventeen tracks, and I didn't really want to chuck any away at the time — although I'm sure lots of them in retrospect could have been chucked away. I wanted to get shut of them so I could catch up to myself."
George said working with Phil Spector on 'All Things Must Pass' was good and bad
Shortly after The Beatles split, George started work on All Things Must Pass. Producer Phil Spector had recently produced The Beatles' Let It Be. So, George asked him to help with the triple album.
However, it proved both a blessing and a curse.
"He's been a bit outrageous, but he was very sweet," George told Rolling Stone. "He was like a giant person inside this frail, little body. I had a lot of laughs with Phil and a lot of good times. But I had a lot of bad times as well.
"Most of the stuff I did with Phil, I ended up doing about eighty percent of the work myself. The rest of the time I was trying to get him into hospital or out of hospital. He'd be breaking his arm and, you know" — he shoots a knowing glance — "various other things."
George didn't like all the heavy reverb that Spector added, but otherwise, he enjoyed All Things Must Pass. He'd had the whole record mapped out before he'd even started working with Spector. The now seven-times platinum album was a result of leaving The Beatles. George had to do something with all his songs and he didn't care what anyone thought of them.