George Harrison Said There's Just as Much Division in Mysticism as There Is in Politics
George Harrison loved mysticism, but he disliked its politics. To the ex-Beatle, mysticism and politics were not so different. They were both divisive. However, George wanted to be free to listen to any guru he wanted, just as he wanted to agree with multiple political parties.
George hated being put in a box, so it's easy to understand his hatred for the division that politics and mysticism ignited. He never understood why people categorized themselves into one party. However, he did support a political party later on.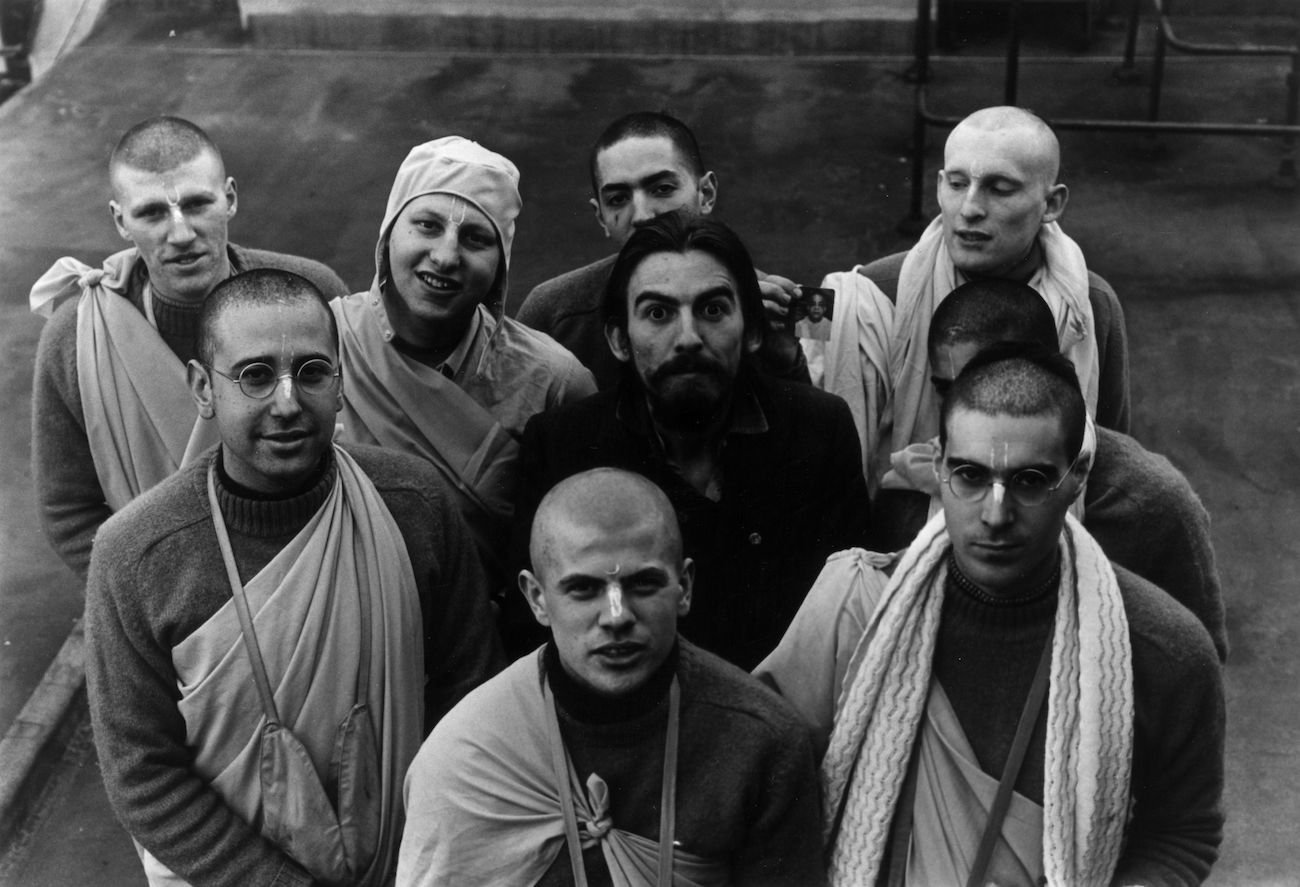 George Harrison said there was just as much division in mysticism as there is in politics
In his 1980 memoir, I Me Mine, George said there's just as much division in mysticism as politics. It annoyed him.
"I don't think there should be politicians," he wrote. "They seem to be the ones who mess everything up. I never understood politics, personally."
George continued, "I never voted for anybody in my life. I don't see why you have to be left or right. It's the same thing I experienced when I got into mysticism—'My guru's better than your guru.' I don't like any of that stuff."
However, George did support one political party in his life.
George expertly combined mysticism and politics by supporting the Natural Law Party
In 1992, the LA Times reported that George had played his first British concert in 23 years to help support the political party called the Natural Law Party.
The LA Times wrote that the platform includes "herbal gardens, Yogic flying and government administration in harmony with the natural laws of the universe."
They added, "Harrison's appearance Monday night at the 5,500-seat Royal Albert Hall was to promote the Natural Law Party, which is fielding 310 regional candidates in Britain's national elections on Thursday. Transcendental meditation is a core feature of the Maharishi-supported party's platform."
The guru Maharishi Mahesh Yogi supported the party. The Beatles spent time with him in the 1960s.
During the sold-out concert, George surprisingly played Beatles tunes like "Something," "Here Comes the Sun," "Taxman," "Piggies," and "Old Brown Shoe."
Even fellow Beatle, Ringo Starr, came out to jam with George to everyone's delight. Ringo played on more Beatles tunes, including "While My Guitar Gently Weeps" and "Roll Over Beethoven."
However, George performing during an event that supported mysticism in politics didn't mean he wanted to get involved in Parliament.
The ex-Beatle didn't want to get involved in politics
During rehearsals for the show, George commented on politics. He told reporters he "turned down a request from the head of the Natural Law Party to run for a Parliament seat from Liverpool," the LA Times wrote.
"That was bit over the top," George said. "I wouldn't really want the karma of being in Parliament for four years. It would be fun if the lot of them made a government–then we could actually do something. But to be one of just a few seats and to have to go and hang out with all that crowd down there… I've got better things to do with my life, I think."
George certainly did. However, it's still interesting to think about what it would have been like if George had taken the party up on its offer. At the show's end, George offered some political commentary for the first time that night. "All we need now is get rid of those stiffs in Parliament," he told the crowd, "and then we'll all be happy."
But George Harrison working in Parliament, even for a mysticism-related party? It wouldn't have happened in a million years.